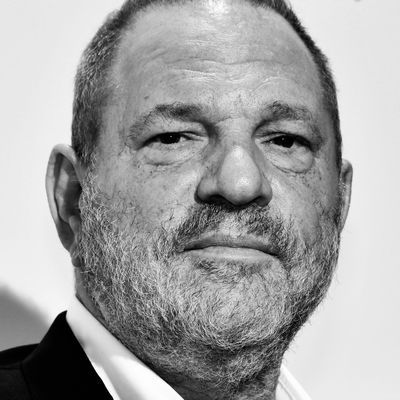 Harvey Weinstein.
Photo: Yann Coatsaliou/AFP/Getty Images
Disgraced film producer Harvey Weinstein turned himself in to the New York Police Department on rape and other charges today.
Per the Manhattan District Attorney's office, Weinstein has been charged with rape in the first and third degrees and a criminal sexual act in the first degree. A law enforcement official told the Associated Press that the criminal sex act charge is related to Lucia Evans, who says that Weinstein forced her to perform oral sex on him in 2004.
Weinstein's sexually abusive behavior had been rumored for years, but it wasn't until reports from the New York Times and The New Yorker were published last October that the allegations finally came to light, prompting the NYPD and the Manhattan DA's office to open a criminal investigation. Dozens of women have also since come forward with their own stories about Weinstein.
Weinstein left the precinct smiling a few hours after he arrived on Thursday morning.
This post has been updated throughout.