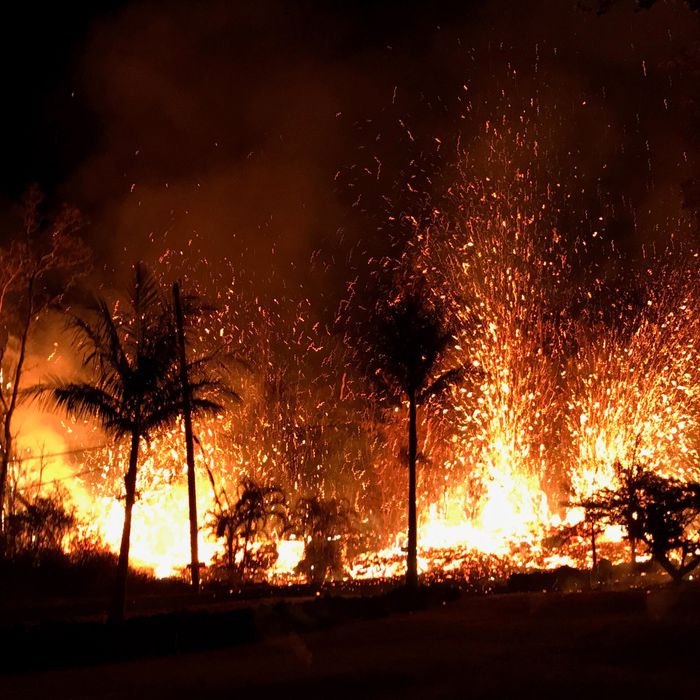 Photo: U.S. Geological Survey/Getty Images
As of Sunday, 26 homes have been destroyed, and approximately 1,700 residents have been forced to evacuate from the Leilani Estates subdivision on Hawaii's Big Island, after the Kilauea volcano erupted on Thursday. The eruption was followed by several earthquakes, including a 6.9-magnitude tremor on Friday. So far, 10 fissures have opened near the eastern edge of the island, spewing molten rock dozens of feet into the sky, and emitting high levels of toxic sulfur dioxide gas.
According to the AP, lava has spread about 387,500 square feet around the most active fissure. And while it is not moving quickly, officials see no end in sight.
Kilauea is one of the world's most active volcanoes, and has been erupting almost continuously since 1983. Each active episode has lasted months to years, making it almost impossible to predict how much longer this eruption will last.
"There's more magma in the system to be erupted. As long as that supply is there, the eruption will continue," U.S. Geological Survey volcanologist Wendy Stovall said.
On Sunday, some residents of Leilani Estates were allowed to return home briefly to collect pets, medications, or other important belongings. Residents, as well as officials and news organizations, have shared dramatic images on social media of the earthquakes and the huge swaths of lava blanketing the land and roads.
Some residents have attributed the eruption to Pele, the Hawaiian volcano goddess, who is said to live in Kilauea.
"The way I kind of look at it is, the land doesn't really belong to us. It belongs to Pele," one woman told the Washington Post. "We get to live on it while we can, and if she wants it back, she'll take it. I have good insurance."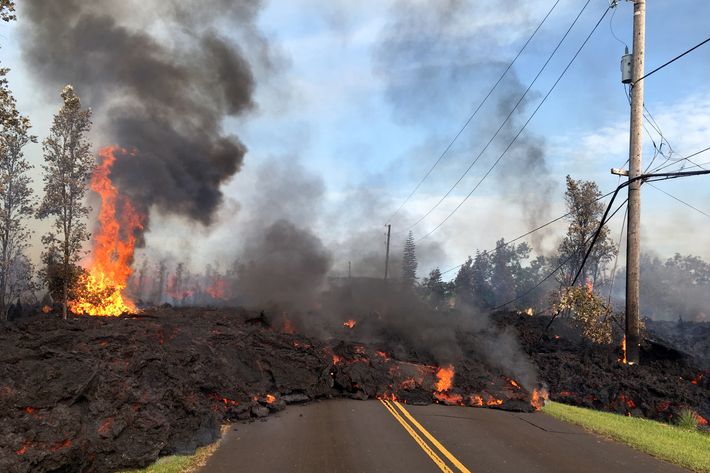 "This is a very fast-moving situation," Hawaii County Mayor Harry Kim told Hawaii News Now. "This is unfortunately not the end."