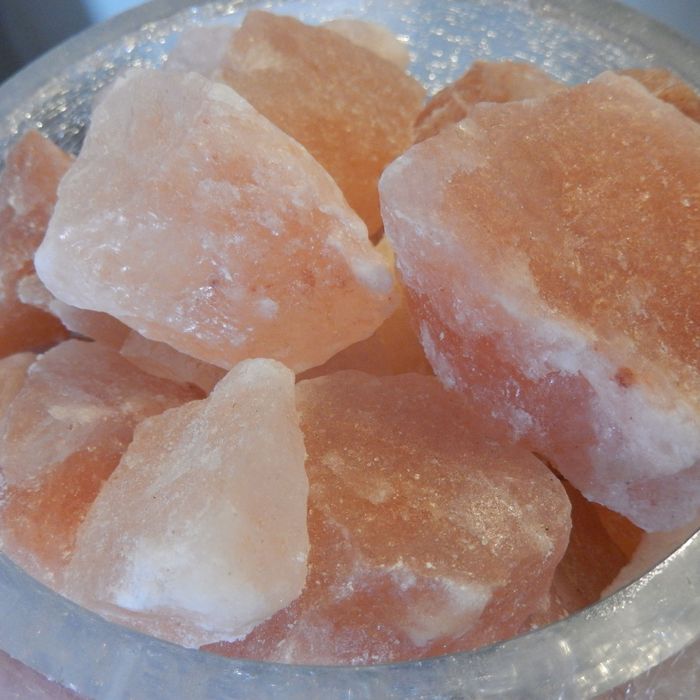 Rose Quartz.
Photo: Picasa/Getty Images
Healing crystals — the magical, instagram-friendly accessories loved by Gwyneth Paltrow, Spencer Pratt, and wealthy businessmen — are said to promote your personal health, well-being, and other generally good but not scientifically-proven things. But despite their purported abilities and the wellness community's affinity for the Earth, a new report from The New Republic shows that crystals may not be as eco-friendly as they seem.
Many top sellers of healing crystals don't know or don't disclose where the crystals are sourced from, according to the report. In actuality, their sources range from the good (a state- or family-owned mine where you can dig up a crystal yourself for an entrance fee) to the ethically troubling (mines in the Democratic Republic of the Congo where children as young as 7 can work) to the environmentally hazardous (large-scale industrial mines where crystals are sold as by-products of gold, copper, or cobalt).
An academic writer who owns a crystal business told The New Republic, "It's not like this is some big conspiracy cover up. The sellers just don't always know."
Another reason sellers may not know where the crystals came from is due to the murky supply chain. Every February, the crystal community descends upon Tucson, Arizona, for the massive Gem, Mineral & Fossil Showcase, coming from all over the world to buy or sell. Often, the stones have changed hands between the miners, and the multiple people who make the rocks look pretty before they end up in Tucson. There's no international governing body that requires that these movements are tracked, so it's up to the sellers to disclose where they came from. Some places do disclose how they source, but few will name specifics, as it could negatively impact the business.
As far as environmental and ethical calamities go, this is not quite as large-scale as the cobalt production that the crystals are a byproduct of. But it is ironic given the healing, peaceful marketing behind the stones. Wouldn't a sensitive rock soak up the negative vibes from an environmentally hazardous coal mine or Myanmar's jade production, which the New York Times compared to blood diamonds? Do you really want that on your conscience and/or crystal?