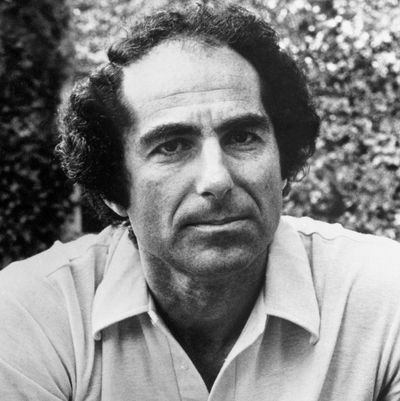 Philip Roth.
Photo: Bettmann/Bettmann Archive
How does one eulogize a complicated genius? Philip Roth, the literary icon and great chronicler of male masturbation, died yesterday at age 85. While most obituaries have been broadly laudatory of the great American novelist, some publications and individuals attempted to temper their reverence with an acknowledgment of the misogyny that often infused Roth's writing — in particular, his thinly drawn female characters and his emphasis on male desire.
On Twitter, in particular, a number of writers and public figures attempted to hold the two ideas in tandem:
While others opted for a more critical stance:
The New York Times dubbed him one of "the last of the great white males: the triumvirate of writers — Saul Bellow and John Updike were the others — who towered over American letters in the second half of the 20th century."
Some publications outsourced dissenting opinions to known critics, such as feminist Vivian Gornick; Vox cited Gornick's famous essay on Roth and Saul Bellow, noting that Roth's work "encompasses both misogyny and what Gornick characterizes as 'woman-hating' alongside vibrant observations and characterizations of masculinity and a swiftly changing America in the 20th century." Another Times piece noted that he had his "perceptive feminist critics" such as Lionel Shriver, Elizabeth Hardwick, and Vivian Gornick. Meanwhile, the AP noted that "women in his books were at times little more than objects of desire and rage" and turned to Gornick, too, quoting her observation Roth belonged to "a cohort of novelists who have 'an infantile preoccupation with themselves.'"
As the first wave of obituaries subsides, a more nuanced consideration of his legacy will probably be in store. In a thoughtful piece from Willa Paskin, she writes about how Lisa Halliday's novel Asymmetry made her feel warmly toward Roth as none of his books could. (Halliday dated Roth, and one of the book's central characters has been widely read as a fictionalized doppelganger). As Paskin writes:
Roth, of course, is a great, complicated novelist, a post-war titan who did not or could not always see female characters outside of context of the male libido. There is, perhaps, something loaded about reading a female novelist and her fully realized female character as a tenderizer of his particular macho genius. (Ezra is very compelling but imperfect; the coda includes him trying to pick up a married radio host with the same line he used on Alice.) I don't want to suggest that Asymmetry is about Philip Roth, or that it contains the real Philip Roth, or the onlyPhilip Roth, but it does contain a Philip Roth that you may not have seen before—and this glimpse of him is lovely.