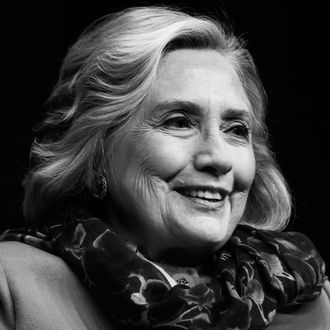 Hillary Clinton.
Photo: James D. Morgan/Getty Images
The narrative around this year's governor's race in New York is that of a progressive outsider candidate challenging a powerful incumbent entrenched in the Democratic party Establishment — and a new endorsement of Governor Andrew Cuomo certainly doubles down on that.
The New York Times reports that Hillary Clinton, in a rare public endorsement since the 2016 election, is expected to announce that she's backing Cuomo over activist and actress Cynthia Nixon at a state party convention in Long Island this week. Numerous elected officials have already offered their support of Cuomo, including New York junior senator Kirsten Gillibrand, who endorsed him shortly after Nixon announced her run.
Some of Nixon's most prominent endorsements so far include Our Revolution — the progressive organization spun out of Bernie Sanders's presidential campaign — as well as the Working Families Party.