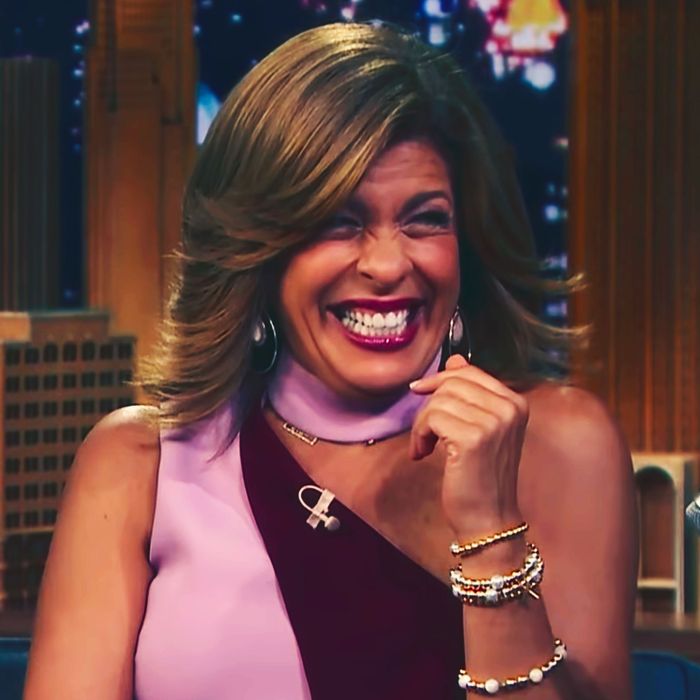 Based on my enthusiasm for both Hoda Kotb and Ziploc bags full of snacks, I can expertly declare that nobody has worn the transparent accessories trend better than Hoda Kotb with her Ziploc bag "purse."
The Today show host was spotted carrying it into the Time 100 Gala last week, then appeared on The Tonight Show Starring Jimmy Fallon with co-host Savannah Guthrie to defend a decision that, if you ask me, needs no defending.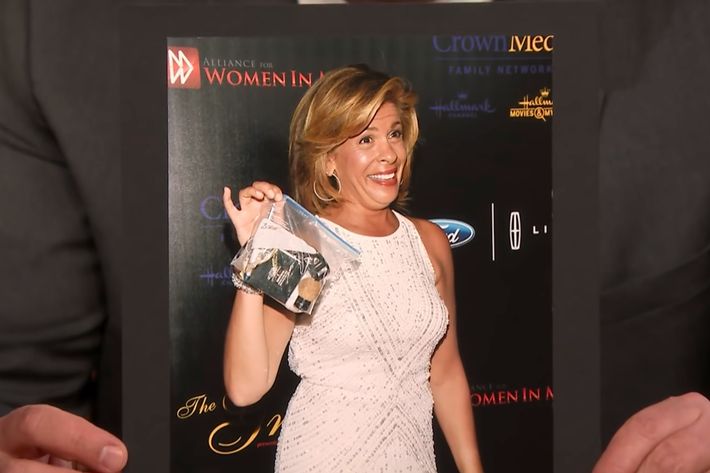 "Do you think a Ziploc bag for a purse is a good idea?" she asked the crowd, who cheered in agreement. Kotb continued by listing the benefits of a purse pulled right from your pantry that costs approximately 19 cents: "It's so convenient, it's clear, you see what you have, it's easy, it's cheap, when you lose it, you can just get another one."
Sold.