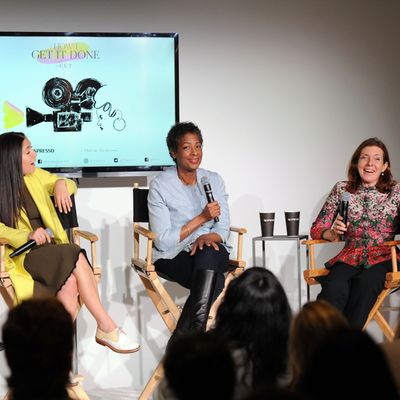 Allie Jones, Olivia Milch, Dawn Porter, and Susanna White.
Photo: Craig Barritt/Getty Images for New York Magazine
Last Friday, the Cut brought our How I Get It Done series to life with a "Women in Film" panel moderated by the Cut's senior writer, Allie Jones. She asked three successful filmmakers the question we pose in all How I Get It Done interviews: How do you get it all done in one day? They shared how they hire for diversity, establish authority on set, and balance work with their personal lives.
Read each woman's best quote from the panel below. The event was sponsored by Nespresso and took place during the Tribeca Film Festival at Home Studios.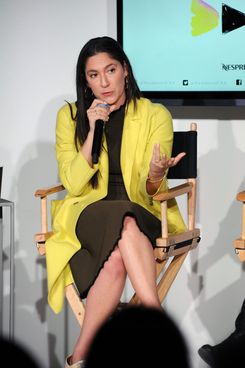 Olivia Milch, writer and director: "On our tiny little indie movie [Dude] I was like, 'We're gonna have over 50 percent women on our crew, and we're gonna have 50 percent people of color on our cast. Period. That's it.' I had a small opportunity to exercise a small amount of power, and I was going to do it, not only because that's what I felt passionately about politically and morally, but because I knew that was going to make the movie better."
About Milch: She co-wrote Ocean's 8, the much-anticipated all-female successor to the male-dominated Ocean's 11, 12, and 13 franchise. It premieres June 8. She also wrote and directed Netflix's coming-of-age dramedy Dude, released last month.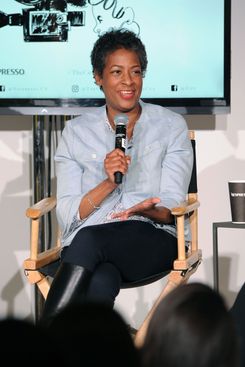 Dawn Porter, director and lawyer-turned-filmmaker: "In most cases people understand that you're the director, but there are a few people who didn't get the memo. And so I fired him. Just sent him home day one, hour three. I was like 'You know what, this isn't going to work.'"
About Porter: Her Netflix documentary series Bobby Kennedy for President premiered last week at the Tribeca Film Festival and received rave reviews. Her 2013 documentary Gideon's Army follows public defenders in the Deep South and won the Sundance Film Festival Editing Award and the Tribeca All Access Creative Promise Award.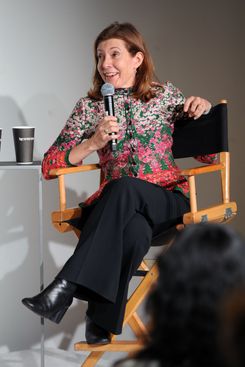 Susanna White, director and BAFTA winner: "Up until [Generation Kill] I'd always thought of myself as a director and I never particularly thought of myself as a woman. And then the critics all started saying, 'How extraordinary that this series about men is being made by a woman.' And I thought, 'People are seeing me as a woman rather than a director.' That was a complete surprise to me because no one ever said 'How amazing, Pride and Prejudice has been directed by a man.'"
About White: Jessica Chastain and Sam Rockwell star in White's 2017 feature film Woman Walks Ahead, which screened last week at the Tribeca Film Festival. Nanny McPhee, her 2005 directorial debut, won a BAFTA. The filmmaker also received awards for her HBO miniseries Generation Kill, the critically acclaimed series Bleak House, and Jane Eyre, among other accolades.
Watch the panel below.