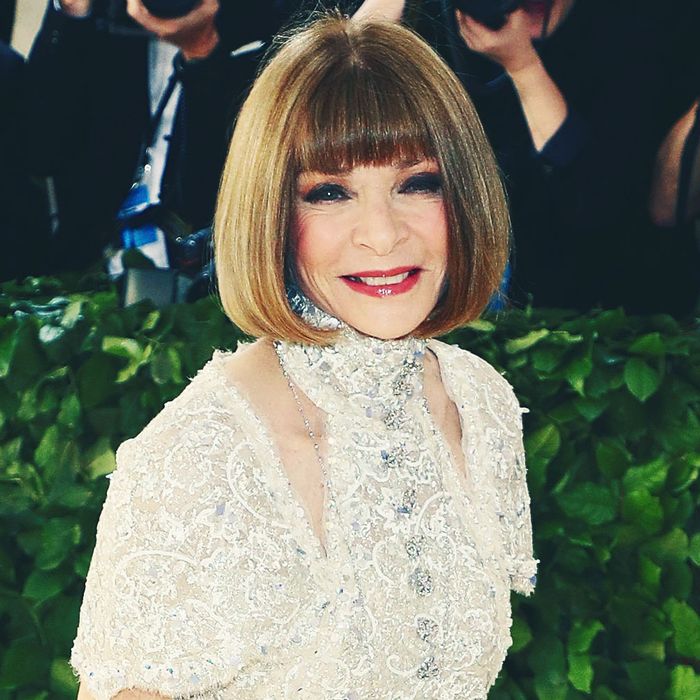 Anna Wintour.
Photo: Taylor Hill/Getty Images
Last year, the biggest drama of the Met Gala went down in the bathroom. Specifically, big groups of stars like Bella Hadid, Dakota Johnson, and Marc Jacobs were caught in photos smoking in the bathroom. The photos were an illicit glimpse into the high school–esque antics of the Met Gala, but it majorly upset donors.
Last year, "Page Six" reported that a museum donor complained directly to Anna Wintour (can you imagine) after seeing a "host of celebs messing around" in the women's bathroom. This year, "Page Six" is reporting that Met guards went to great lengths to ensure that Ms. Wintour would not be bothered with complaints from board members (and that nobody was disrespecting the museum by smoking).
A source told "Page Six" that it was included on the invitation that smoking was not allowed, there were signs reading "no smoking" inside the gala, and guards were "sniffing for smoke" outside of the bathroom. But were they trained in sniffing out the faint, fruity smell of a Juul?