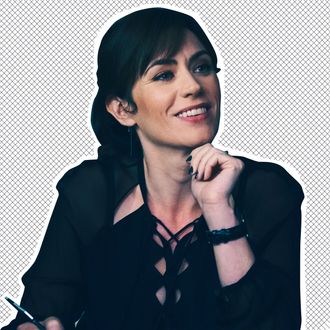 Wendy Rhoades (Maggie Siff).
Photo: Jeff Neumann/SHOWTIME
If you're not watching Billions — the Showtime drama about power, corruption, and lies among Wall Street titans and the prosecutors who are supposed to keep them honest — you should be. And if you're already a fan, then you may have noticed that many of the wardrobe choices (while true-to-life) are not exactly inspired. Over at Bobby "Axe" Axelrod's hedge fund, Axe Capital, the uniform mostly consists of hoodies and those ubiquitous finance dude fleece vests. The U.S. Attorney's office, where his rival Chuck Rhoades works, doesn't fare much better, with staid, no-nonsense suits all around.
Then there's Wendy Rhoades (Maggie Siff). The corporate psychoanalyst at Axe Capital, she's both Axe's right-hand woman … and Chuck's wife and dominatrix. Wendy's also a power dresser, with a closet full of streamlined sheath dresses, high-heeled leather boots — a nod to her after-hours activities — and quietly bold jewelry.
Here are some of her best looks for the office, paired with our fashion editors' recommendations for similar options.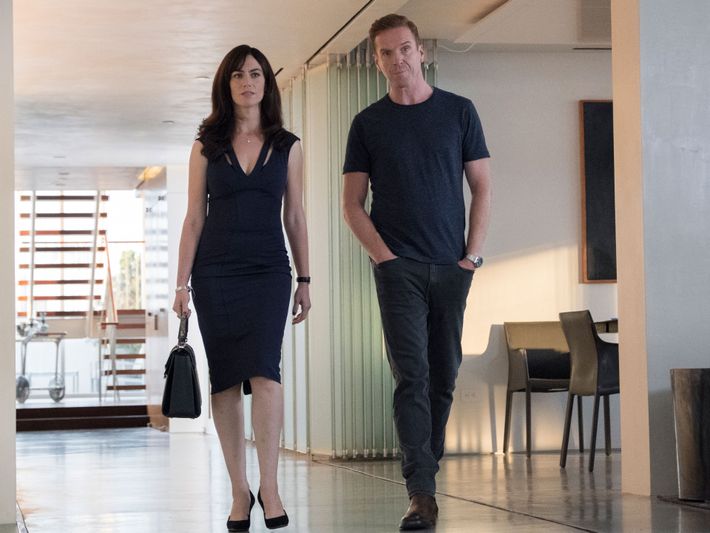 The go-to dress to wear while briskly walking down a hallway and having an extremely high-stakes conversation about obscene amounts of money.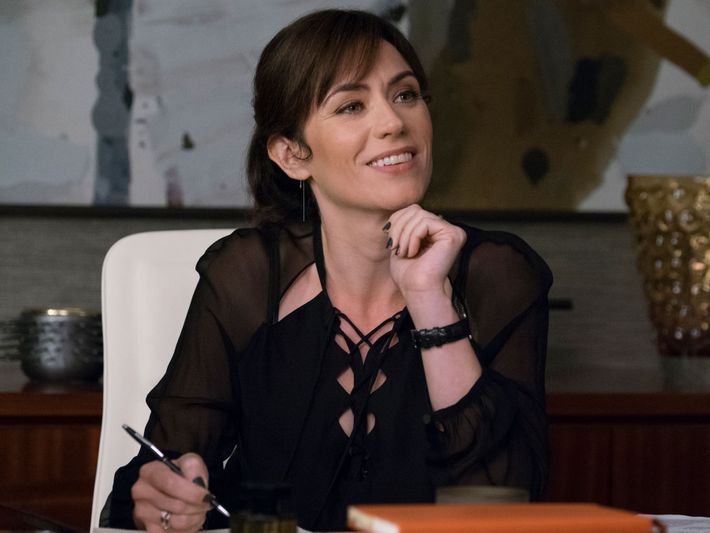 A black blouse, black nails, black watch combination ideal for when you find yourself embroiled in a power struggle between your shady boss and equally morally dubious husband.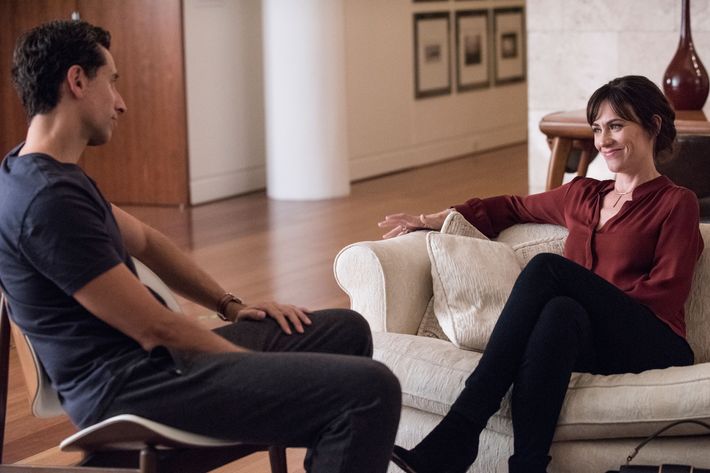 The perfect rust-colored blouse to wear when you're exuding a friendly and personable vibe while simultaneously taking note of every shred of weakness in a person's psyche.
The Off-the-Shoulder Look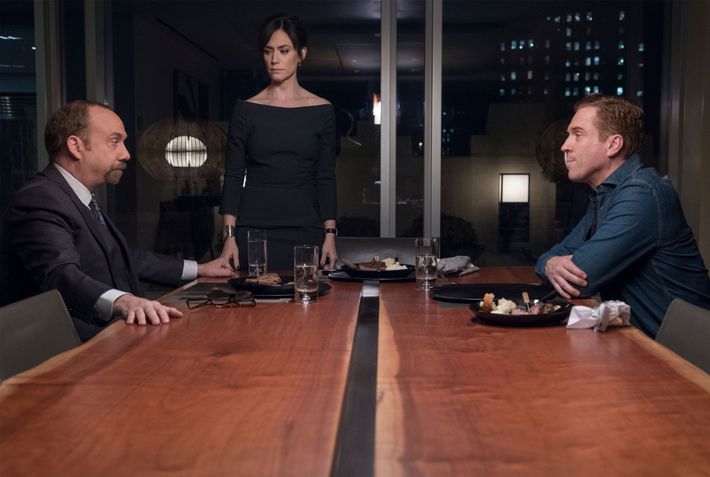 Are you aggressively trying to get your boss and your husband to finally put aside their differences in an attempt to keep you all out of federal prison? Then you'll love an off-the-shoulder look.
If you buy something through our links, New York may earn an affiliate commission.