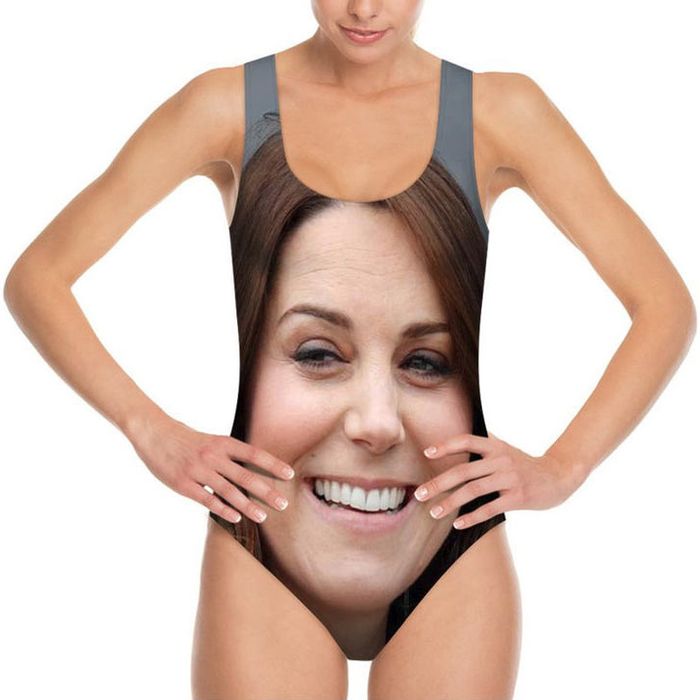 About ten years ago, I was driving through a suburb of Dallas and looked over to see a camel striding across some civilian's rolling pasture. Then I saw another camel, and another one. The sight of three exotic creatures ambling down a hill unexpectedly was disorienting and horrible, extremely gross and extremely fascinating, like an old blister or fresh placenta (I have a photo of mine if you want to see). This is just how I felt upon viewing the above bathing suit.
In light of Royal Wedding Fever, people are apparently indulging in startlingly realistic royal-face bathing suits. Please allow yourself some time to examine this one of Duchess Kate. The perfect alignment of hair to breast, vagina to chin, crow's feet to rib — it's mesmerizing. If you feel repelled by this rearrangement of bodily features, by the shock of a famous face overlaying an anonymous torso, I challenge you to push yourself further. Art's job isn't to make us feel comfortable.
Plus, the company capable of printing these beguiling garments is called Bags of Love. Order yours here.