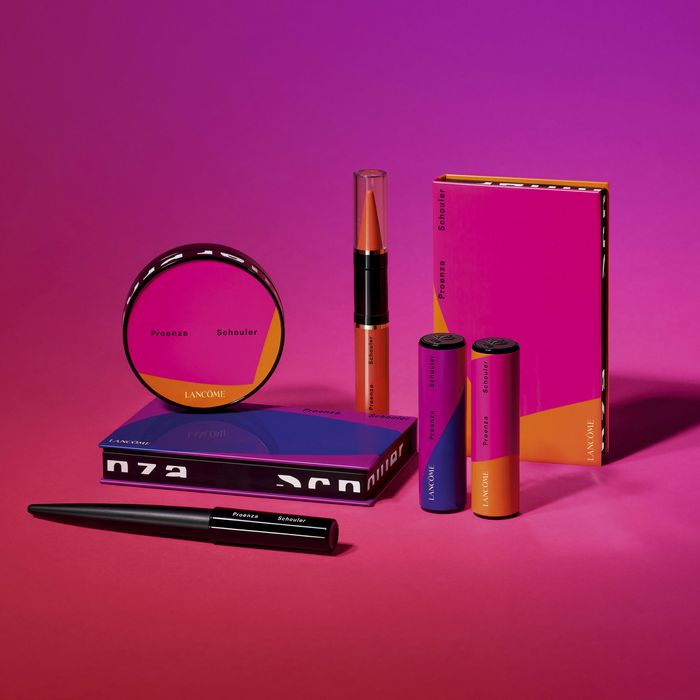 Lancôme has a strong track record of collaborating with interesting, of-the-moment designers — and their Proenza Schouler collection is no exception. Today, they've revealed the first look at their brightly colored collab, which is sure to add a pop of color into your medicine cabinet. The packaging itself is a beautiful mod moment in magenta and sunset orange, or cobalt and shocking violet. The lipstick tubes are chic little things, stamped with the minimal Proenza Schouler logo.
"Lancôme has always represented the epitome of luxury beauty products, so it is like a dream come true to be able to collaborate with such an iconic and historic brand," Proenza Schouler designers Jack McCollough and Lazaro Hernandez said in a statement.
The 19-piece, limited-edition collection includes eye palettes, lipsticks and liners, and a compact. The collection doesn't come out until this fall, but start planning your purchases by checking out the collab below.