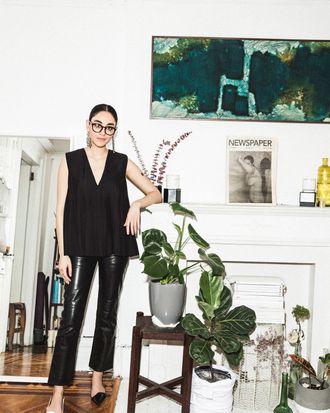 In Her Shoes is a column about what real women wear when they need to get things done.
If you happen to walk by Gucci's new Soho store at either 1 p.m. or 6 p.m. this week, you might catch a short film in their screening room called Into a Space of Love. First screened at Frieze, Wu Tsang's movie explores house music's New York City roots. It's a colorful, energetic ride featuring the likes of Venus X, musician Shaun J Wright, and artist Kia LaBeija, and it was art directed by Hawa Arsala — this week's In Her Shoes subject.
A West Coast transplant, Arsala grew up in Sacramento and completed a degree in media studies at UC Berkeley. One of her first gigs out of school was photographing the nightlife scene in San Francisco, where she connected with some of the dancers in "Into a Space of Love." After a few years, Arsala made the jump to New York City, where she now works in marketing at Viacom as a member of their Velocity team. She also manages her own media agency, Browntourage, and consults on projects like Tsang's film.
Below, she talks to the Cut about wearing Nikes to big meetings, shopping sustainably, and refusing to dress for anyone else (except maybe her mom).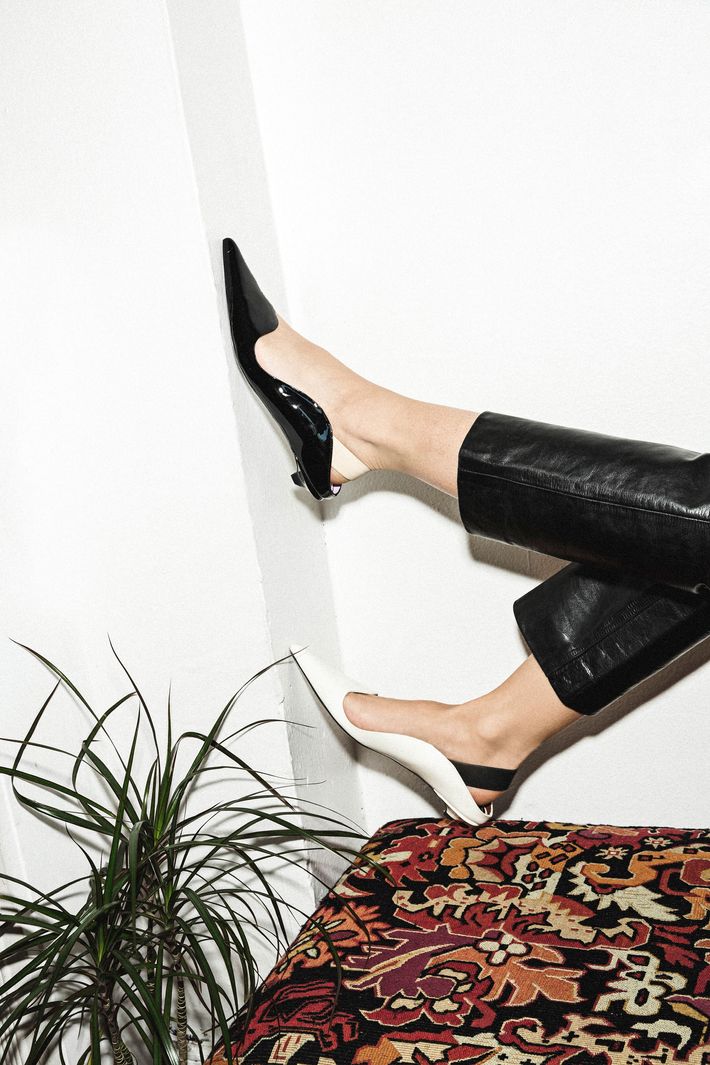 On what shoes she wears to work: My shoe game varies greatly for work because I tend to occupy such varying worlds. If I'm on set, I tend toward something with gum soles to keep it comfortable yet slick. I have a pair from Dries Van Noten and another from Robert Clergerie that I like to wear. At the office, I tend to wear boots, and when I'm working from home I live in my dark brown embossed leather babouche slides from Morocco.
On being confident for big meetings: I don't do suits or formal business attire in work settings. I try not to treat big meetings any differently than, say, a weekly team meeting, because I hope my work and presentation skills speak for themselves. In the past, as a woman of color with big curly hair and an offbeat style, I've had to negotiate and over-perform professionalism. Now I'm in a place where I feel so confident in what I bring to the table that I prefer being as close to myself as possible in big meetings — and sometimes that means leather pants and Air Force 1 sneakers!
On Mondays: It's all about the right mood, so usually I choose favorites to start the week off right. That means a pair of vintage denim, my mother's old white linen button-up tucked in, a pair of kitten-heel boots, a vintage DKNY patent leather structured handbag I love, and a fun pair of earrings. Vintage and second-hand pieces are the majority of my wardrobe, and any investment pieces I tend to buy from local female designers. I feel so much better wearing vintage not only because of the quality but because it's sustainable and affordable.
Shop Fun Earrings
On her mismatched shoes: I love the architecture of these Proenza Schouler shoes, and they match my style sensibility. I love a subtle twist — it's a staple in how I dress so I naturally wanted to mismatch them.
On why she doesn't believe in desk shoes: I don't keep any at my desk. I usually commit to the pair I walk out of the house with.
On dressing for the evening: I'm terrible at lugging things around, so I'll commit to one look and wear it to work. I have a vintage leather pencil midi skirt that I'll pair with my favorite Lacausa Felix tank top, sculptural mules, Laura Lombardi hoops, and a fun handbag. My look will usually fall somewhere between ballerina and dominatrix in the form of elegant lines, choice moments of allure, and leather.
Shop Summer Camisoles
On her sense of style: I dress for myself. It's a very important morning ritual for me to construct something based on my mood and what materials I want to encase my body. The only time I dress for someone else is a close friend or my mother. I view it as an offering when I show up wearing a thoughtful outfit — maybe in the form of something they really like of mine.
My mother was a bit of a fashion icon back in Afghanistan and she'd import these brilliant skirts from Paris. She had a nickname that translates to something like "fashionista" in English. I love dressing for her because we both appreciate the art of it. Whenever I visit her in Sacramento, we'd go thrift shopping and it's so fun to watch her light up when she sees something she likes on me.
If you buy something through our links, New York may earn an affiliate commission.