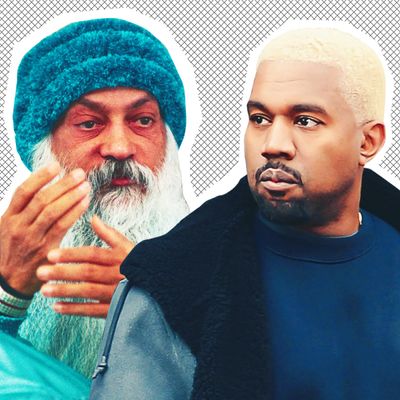 Enthusiastic Trump supporter Kanye West already has a lot of the ingredients it takes to be a cult leader, from his legions of disciples in their custom monochrome uniforms to his grandiose ego and questionable leadership ideas. And now, according to his two-hour interview with Charlamagne tha God, he's got 300 acres of unspoiled land to boot.
"I'm going to build five properties. It's my first community, I'm getting into development," says Kanye, as he and Charlamagne walk across a grassy hillside in Calabasas that Kanye now owns. West went on to explain that this will be his first jump into real estate, but that he plans ultimately to expand to entire metropolises.
"We're standing on my first property. I'm going to be one of the biggest real-estate developers of all time, what Howard Hughes was to aircrafts and what Henry Ford was to cars, just the relationships I have with architects, my understanding of space and sacred proportions, just this new vibe, this new energy," he went on. "We gonna develop cities."
For anyone who recently binge-watched Netflix's Wild Wild Country, the plan to build a utopian community in the unspoiled wilderness based on the idiosyncratic beliefs of one man may sound … familiar. Disturbingly so.
Watch out, state of California: the Rashneezys are coming, and I'm pretty sure Kris Jenner can give Ma Anand Sheela a run for her money.