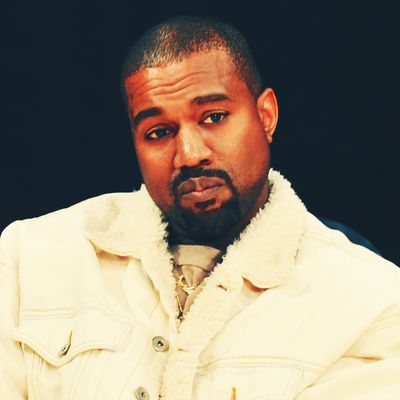 Kanye West.
Photo: Allen Berezovsky/Getty Images
Kanye West is not one to remain quiet. Since his return to Twitter, the self-described "free-thinker" has commented on everything and everyone from Donald Trump to Cardi B. But it's his latest interview with TMZ that's drawing the most ire:
"When you hear about slavery for 400 years … For 400 years? That sounds like a choice," said West. "You were there for 400 years, and it's all of y'all. It's like we're mentally imprisoned."
In a now-viral video, TMZ reporter Van Lathan quickly shut down West's comments. "While you are making music and being an artist and living the life that you've earned by being a genius, the rest of us in society have to deal with these threats to our lives," Lathan reminded West. "I'm disappointed, I'm appalled, and brother, I am unbelievably hurt by the fact that you have morphed into something to me, that's not real."
West later attempted to clarify his comments noting, "Of course I know that slaves did not get shackled and put on a boat by free will." He then followed up the tweet with several more, each one just as frustrating as the last and with no apology or retraction for his earlier statement in sight.
Black Twitter quickly followed suit with a viral hashtag game, #IfSlaveryWereAChoice, which immediately started trending. It mocks the absurdity of the rapper's comments by using mundane situations, like a callback from a plantation interview, or being employee of the month, or taking lunch breaks, to defuse the obvious tension that of course slavery could not have been elective. The results are equal parts hilarious and affecting.
Here's a look at some of the tweets.