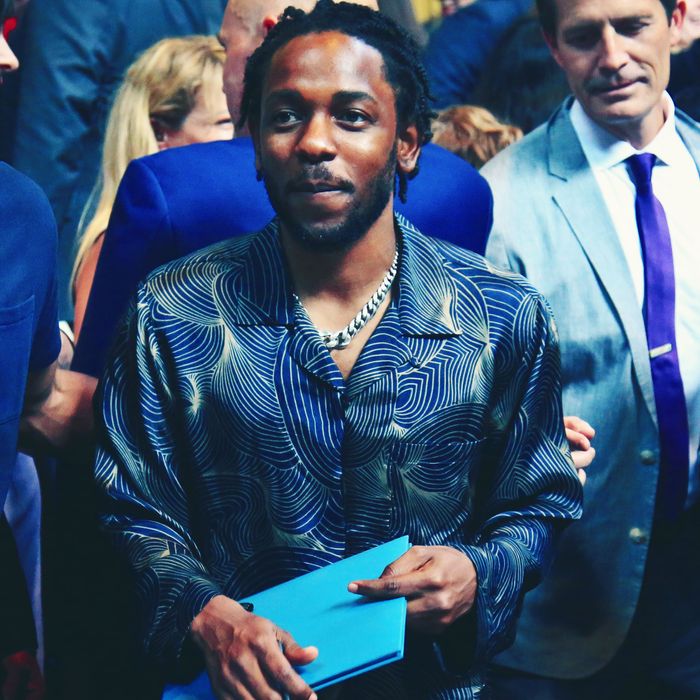 Kendrick Lamar.
Photo: Bebeto Matthews/AP/REX/Shutterstock
On Wednesday afternoon, Kendrick Lamar arrived at Columbia University for the annual Pulitzer Prize luncheon, where he was honored for his award in the music category for last year's Damn.
Lamar, who made history when he became the first hip-hop artist to receive the honor, was such an anticipated guest that there was a welcoming committee awaiting him before he even entered the building, according to TMZ. Their photos show the Compton rapper smiling with Mia Farrow, whose son Ronan received a public service award for his reporting on Harvey Weinstein.
One of the people he greeted was Pulitzer Prize administrator Dana Canedy, who became the first African-American woman to hold the position when she was selected last year. Canedy tweeted out her enthusiasm: "Damn.!", she said, referring to the title of K. Dot's prize-winning album. A young boy (possibly Canedy's son, Jordan?) stood beside her, equally transfixed.
K. Dot today, Pusha-T tomorrow.