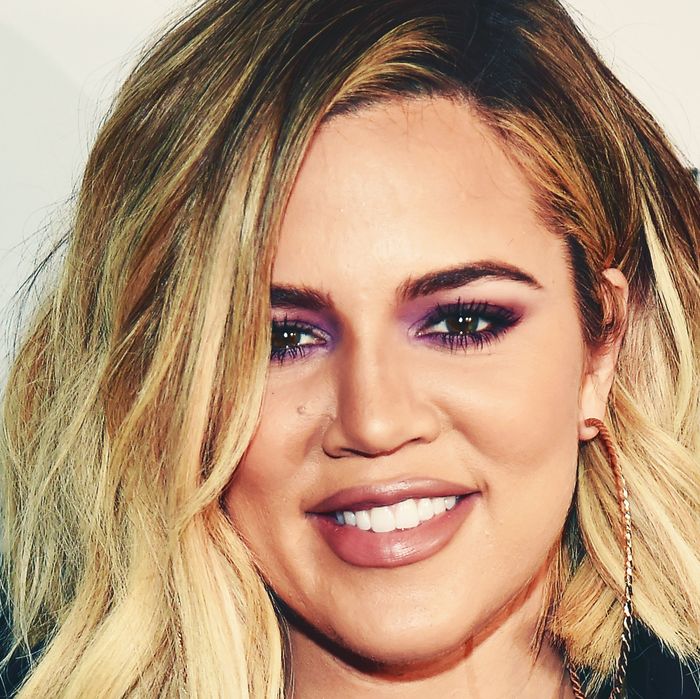 Khloé Kardashian.
Photo: Kevin Mazur/Getty Images
Unless she specifically asks you for your advice, Khloé Kardashian doesn't want it. Over Memorial Day weekend, the new mom who has recently been under increased scrutiny due to her boyfriend's cheating scandal took to Twitter to tell everyone to leave her the hell alone.
"People spend too much time finding other people to blame, too much energy finding excuses for not being what they are capable of being," she tweeted. "People these days are focused so much on someone else's life instead of their own."
She then told her followers to "focus on your own world," and to let those around you "flourish and be happy."
For the past month and a half, since news broke that Tristan Thompson had cheated on Kardashian repeatedly throughout her pregnancy, Khloé has found herself in a flurry of contradicting reports about her well-being. While the latest story is that she's staying in Cleveland with Thompson and their baby girl, True, it's hard to say what's actually going on.
So, after Kardashian took to Twitter, fans and media were quick to tie her tweets to her current baby-daddy drama. What else would spur the public rant? But hours later, Kardashian tweeted that she wasn't talking about Tristan.
"Anything and everything gets twisted into something it's completely not," she wrote in the (not totally convincing) tweet.
So does this mean that she's still taking advice regarding her relationship? Because Kim clearly has some.