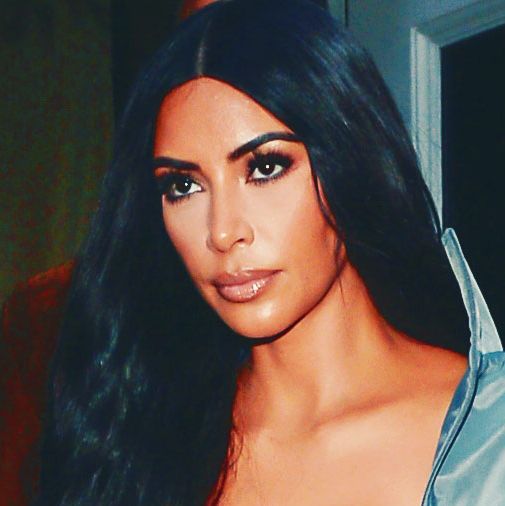 Kim Kardashian West.
Photo: Raymond Hall/GC Images
Kim Kardashian West's Instagram isn't just scantily clad pictures of herself wearing Yeezy or KKW Beauty with faux-vintage filters. There's also a lot of spon-con. And people are not happy with the beauty mogul's latest #ad.
On Wednesday, The Good Place star Jameela Jamil tweeted screenshots of Kardashian West's (since-deleted) Instagram post promoting Flat Tummy Co., a brand of appetite-suppressant lollipops, with a caption telling the beauty mogul to "fuck off" and calling her a "terrible and toxic influence on young girls."
Jamil followed up with a second tweet, writing: "MAYBE don't take appetite suppressors and eat enough to fuel your BRAIN and work hard and be successful. And to play with your kids. And to have fun with your friends. And to have something to say about your life at the end, other than 'I had a flat stomach.' *exploding brain emoji*"
This is not the first time Jamil has been outspoken about the need for body positivity and the risks of sponsored content. In an interview with the Cut earlier this year, she said, "If you call yourself an influencer on Instagram, you're going straight to the Bad Place. How dare you. How dare you. What are you even influencing? Drink this weight-loss tea. Fuck off."
Kardashian West has since deleted the post, but neither she nor her doppelgänger Diplo have spoken out about the controversy.