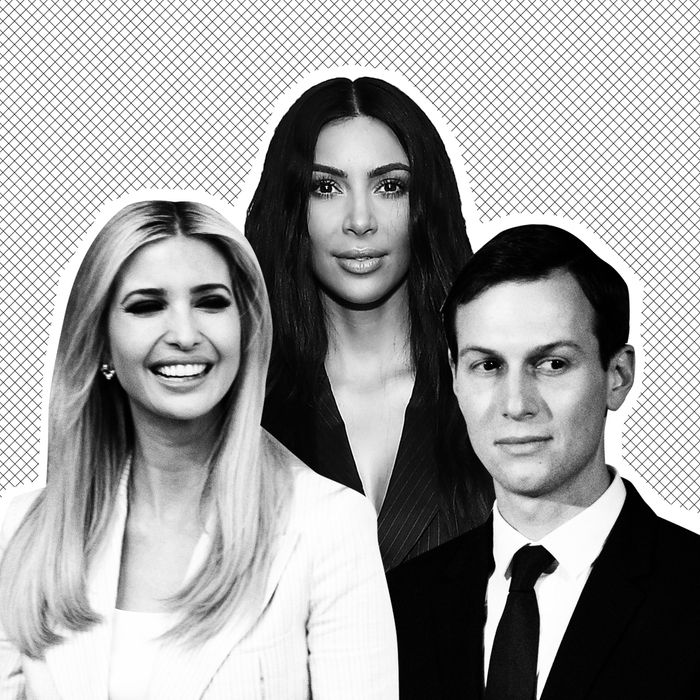 Friends.
Photo: Getty Images
On Wednesday, Kim Kardashian West visited the White House to ask President Trump to grant clemency to Alice Johnson, a 62-year-old great-grandmother currently serving a life sentence without parole on a nonviolent drug offense. (She was also possibly delivering a secret message with her suit, but we can't be sure). After her meeting, Kardashian West stopped by Ivanka Trump and Jared Kushner's house in Washington, D.C.'s chic Kalorama Heights neighborhood, where the three were pictured by the Daily Mail smiling in front of a bay window.
Kardashian West has met the couple before. In 2014, Ivanka told People she chatted with the "fellow new mom" at the Met Gala, an interaction you can see in this picture (Kim's dress had pockets; Jared didn't look as much like a haunted doll). Kardashian West's husband, Kanye West, is also a big Trump supporter, and said he and the president are both "dragon energy".
It's unclear how long Kardashian West spent at Jared and Ivanka's house, or whether Ivanka behaved fecklessly.