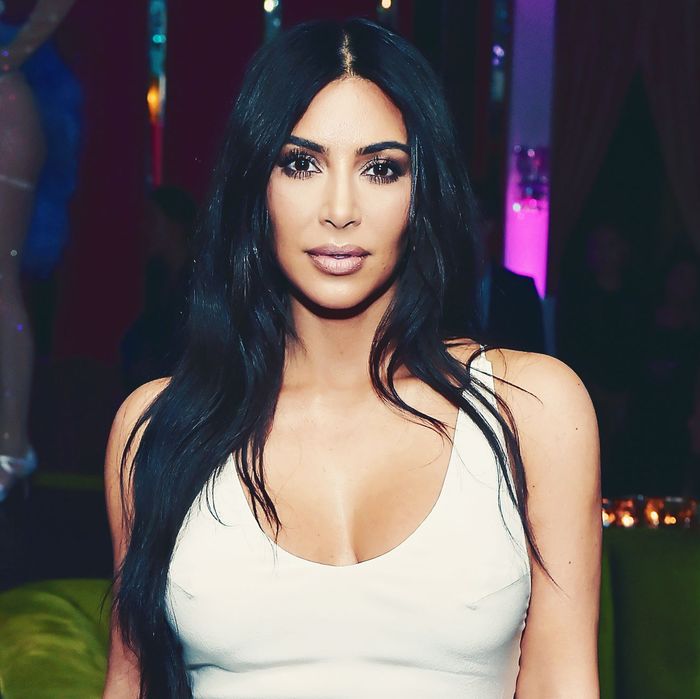 Kim Kardashian West.
Photo: Stefanie Keenan/Getty Images for Lorraine Schwartz
Kim Kardashian West wasted no time between closing all the Dash stores and planning her own lingerie line. Now, TMZ is reporting that she has chosen a name — Kimono Intimates.
The company that is spearheading Kim's line has filed documents to trademark the name "Kimono Intimates," according to TMZ. They didn't explain how she chose the name, but she probably should have gone with Dash 2.0.
Given the Kardashian/Jenner's long, storied history with cultural appropriation, you'd think Kim would want to steer clear of anything that could be seen as remotely controversial. A kimono is a traditional Japanese garment. Kim, although she recently went to Japan with her sisters, does not have any cultural ties to the country. Sartorially, she is a fan of the Westernized rendition of the robe. She wrote a blog post on her love for kimonos in 2016 and tweeted a picture.
The timing is especially bad given that an American teen wearing a qipao to prom went viral last week, with many critics calling it cultural appropriation. One tweet read, "My culture is NOT your goddamn prom dress." Others found no fault with the dress. Kardashian West's label name is sure to keep the conversation going. Hey, where's Kendall with the Pepsi?