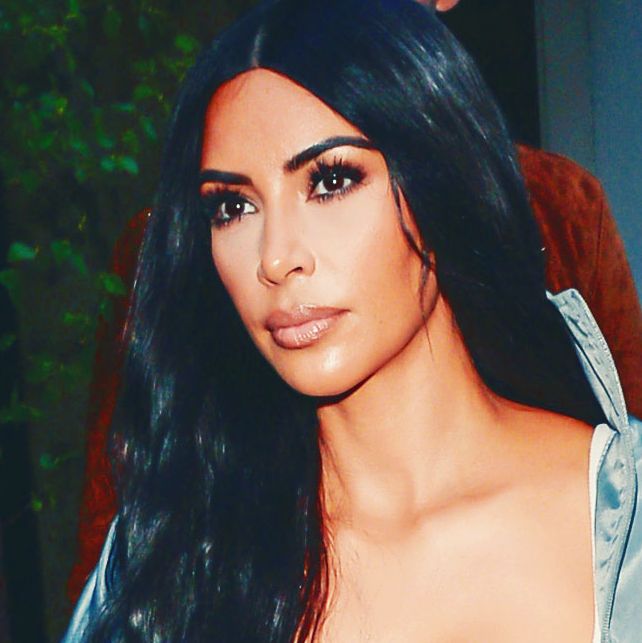 Kim Kardashian West.
Photo: Raymond Hall/GC Images
On Wednesday afternoon, two reality-TV stars will meet in the White House to talk about prison reform. According to Vanity Fair, Donald Trump, the president of the United States, and Kim Kardashian West, the Khaleesi of Calabasas, are scheduled to discuss the case of Alice Johnson, a 62-year-old great-grandmother who is currently serving a life sentence without parole for a first-time drug offense.
A few years ago, that entire paragraph would have sounded like an especially inventive MadLibs. But this is our reality now, here in the Upside Down, so here's what you need to know about this summit.
Who set up this meeting?
None other than First Son-in-Law Jared Kushner, who has been in talks with Kardashian West for weeks. After she first heard about Alice Johnson's story, Kardashian West reached out to First Daughter Ivanka Trump, who put the reality star in touch with her husband. Kushner has been passionate about the issue of prison reform since his father, real-estate developer Charles Kushner, went to federal prison for over a year in 2005–2006 after being charged with tax evasion, illegal campaign contributions, and witness tampering, and has made it a cornerstone of his agenda as White House senior adviser.
Who will (and will not) be there?
Per Vanity Fair, after she arrives in the West Wing, Kardashian West and the attorney she brought on to help with Johnson's case, Shawn Chapman Holley, will first speak to Kushner. Then they will be escorted to meet with President Trump, most likely in the Oval Office.
Kardashian West will reportedly not be bringing any camera crews along, or any members of her family. Not even her husband, rapper and vocal Trump supporter Kanye West will be there, though a meeting between him and President Trump is reportedly in the works.
Who is Alice Johnson, and how did Kim Kardashian West get involved in her case?
Alice Johnson was sentenced to life in prison without parole for a first time, nonviolent drug offense on October 31, 1996. The mother of five and former FedEx manager told CNN she got involved with people selling drugs after she was fired from her job, got divorced from her high-school sweetheart, and lost her youngest son in a motorcycle accident, all in a matter of years.
"I made some very poor decisions out of desperation," she wrote.
In prison, Johnson became an ordained minister, and began mentoring other women. When the White House announced in 2016 that President Obama would be granting clemency to hundreds of nonviolent drug offenders, Johnson was hopeful she would be one of them. But she was not one of 231 people named.
In October 2017, 21 years after she was sentenced, Mic.com posted a video of Alice's story. Kardashian West told Mic that when she saw the video circulating on Twitter, she was inspired to take action.
"If you think about a decision that you've made in your life and you get life without the possibility of parole for your first-time nonviolent offense, there's just something so wrong with that," Kardashian West said.
In order to be released, Johnson needs to be granted clemency by the president. So far, over 260,000 have a signed a Change.org petition calling on President Trump to pardon Johnson, and Kardashian West will most likely urge him to do so during Wednesday's meeting.
How are people reacting?
People are, uh, skeptical, to say the least.
Will anything come of this meeting?
Who knows. Under President Trump and Attorney General Jeff Sessions, the Department of Justice has restored strict drug policies that would lead to more mandatory minimum sentencing, the kind that sent Johnson to prison for life. But as Vanity Fair points out, just last week, President Trump pardoned legendary boxer Jack Johnson at the urging Sylvester Stallone, Lennox Lewis, and Deontay Wilder. So while it seems unlikely that this meeting will lead to broader prison reform, there is a decent chance that Johnson may get pardoned.