It's that time of year again: The subways are filled with robed college seniors on their way to graduation, and their excitement — and their parents' pride — lifts the spirits of even the most beleaguered commuters. Earlier this month, I attended the Parsons School of Design B.F.A. fashion presentation and was instantly impressed by the students' ambitious reinvention of silhouettes, social consciousness, and sense of fun. Here, seven standouts — many of whom received awards at the school's 70th annual benefit last week — talk about the fashion future, theirs and ours.
Katrina Simon, 22
Current job: I'm a designer at Love Comma, a brand for pregnant and postpartum women, where I work innovating tops for nursing mothers.
Thesis project: PERPE7UAL (above)
I created two versions of crayon shoes: One is a bit more sculptural, with the whole shoe encased within crayon, allowing you to make a mark with any part of it. The other version has "changeable" crayon heels, where you can switch out colors and shapes. Most of us remember our first pair of heels, how we felt transformed from a child to an adult when we put them on. I wanted to invert this idea in a fun, playful way.
Postgraduation plans: Sleep!
Dream job: Working at a company like Google's Creative Lab.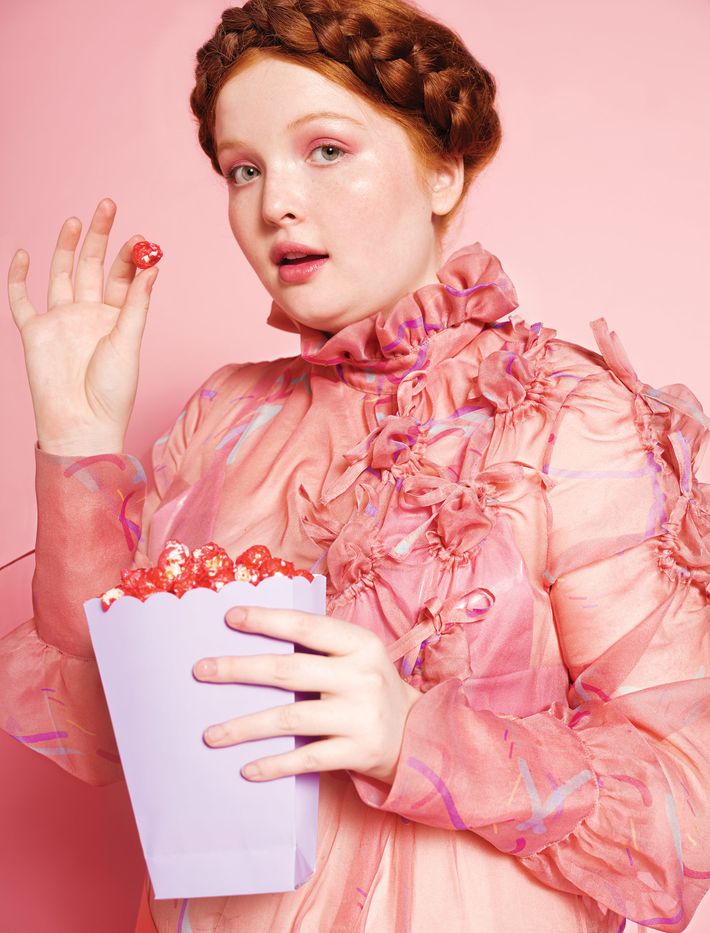 "I am unapologetically designing fashion for fat bodies."
Doyeon Yoni Yu, 27
Internships: ZAC Zac Posen, 3.1 Phillip Lim
Thesis project: Fatopia: The Celebration of Flesh 
Through my thesis, I'm redefining the concept of "fat." We need to remove the stigma of this word and accept it as it is. To achieve that, I am unapologetically designing fashion for fatbodies and ultimately providing "choices" that we're missing right now.
Postgraduation plans: I've got a couple job offers I'm considering, mainly from brands that are going for size inclusivity.
Dream job: I want to build my own plus-size fashion brand, which includes experimental designs. I was born and raised in South Korea, and the body-positivity movement is a very new concept in most Asian countries. I'd like to spread size-inclusive fashion worldwide.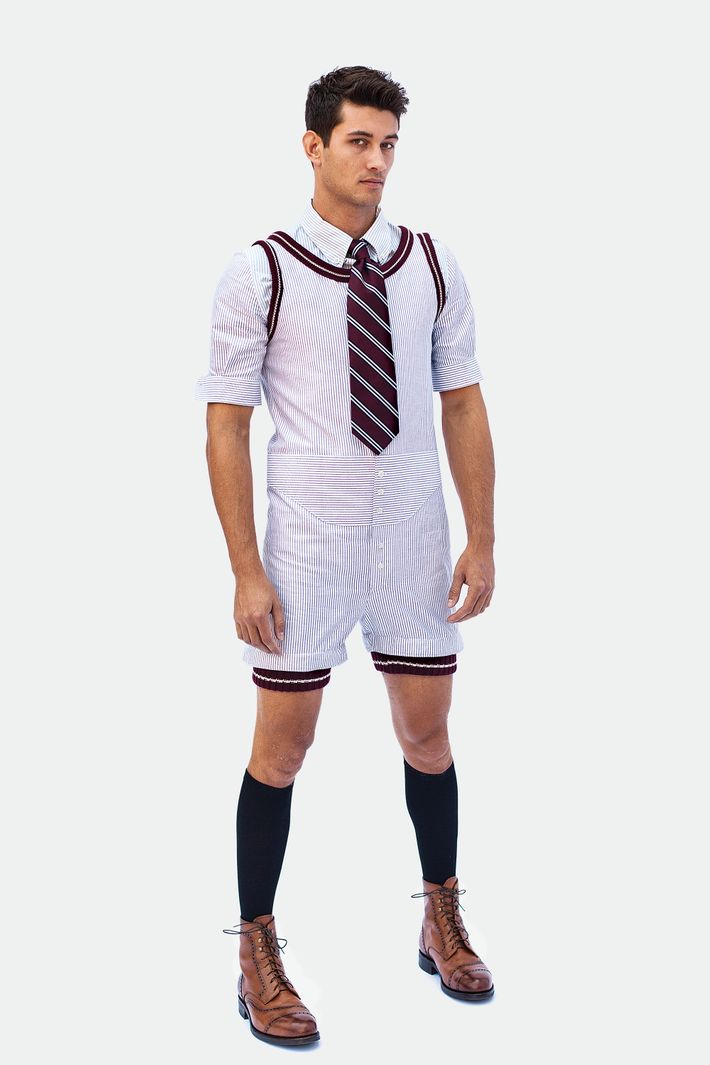 William Stautberg, 22
Internship: Thom Browne
Thesis project: Stautberg
The collection is all jumpsuits. Using vintage cut-and-sew patterns, I wanted to humorously re-create what I feel are staples of the man's closet (trench coats, raincoats, dress shirts, undergarments) and combine them with my love for Ivy League aesthetics and culture.
Dream job: Creative director of Moncler, or a Savile Row tailor.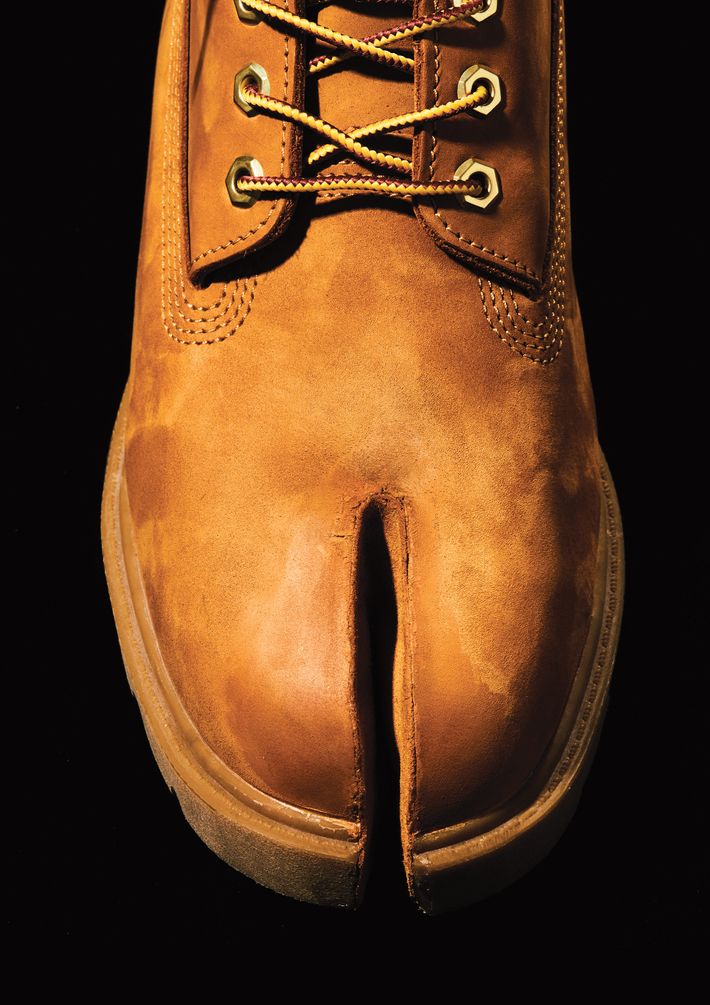 Jonathan Sungjin Lee, 28
Internships: 3.1 Phillip Lim, Krammer & Stoudt, Richardson
Thesis project: F*ck Your Westpectations 
I'm interrogating racial stereotypes and different forms of appropriation.
Jonathan Richetts and Sean Brown (two homies who are black) said in a podcast I host that Timberlands are a hood stereotype; samurais and ninjas are an Asian one (I'm Asian). I combined the two in Tabi Timbs.
Postgraduation plans: I'm going home for a few weeks to get my head out of school.
Dream job: My own successful label.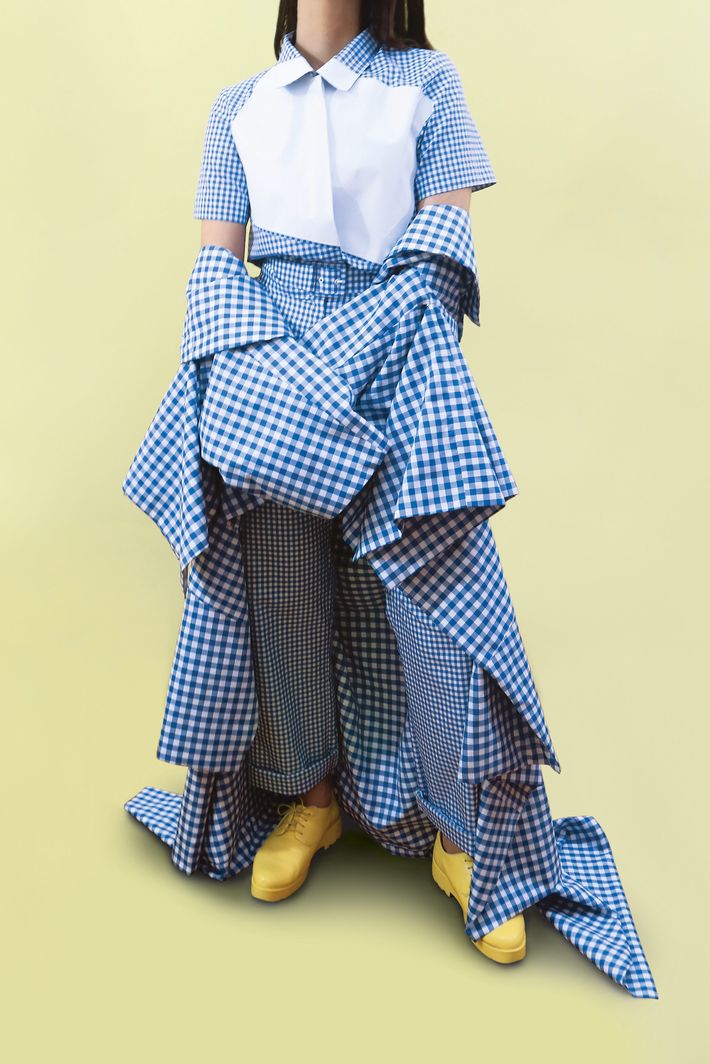 "Every garment is designed to be part of the home."
July Londono, 21
Internship: Eckhaus Latta
Thesis project: Homewear 
The idea came from thinking of the various ways we store and treat our clothing — we fold it, stack it, stuff it in drawers, seal it in plastic bags, throw it on the floor. Closets are coffins. Homewear celebrates our clothing by allowing it to coexist in the landscape of our homes — every garment is designed to be an integral part of the domestic space, giving it a place to "live" when it's not being worn.
Postgraduation plans: Walking at a leisurely pace around New York City.
Dream job: My ultimate goal is to be a multidisciplinary artist and designer, combining fashion with communication design, product design, writing, film, and music.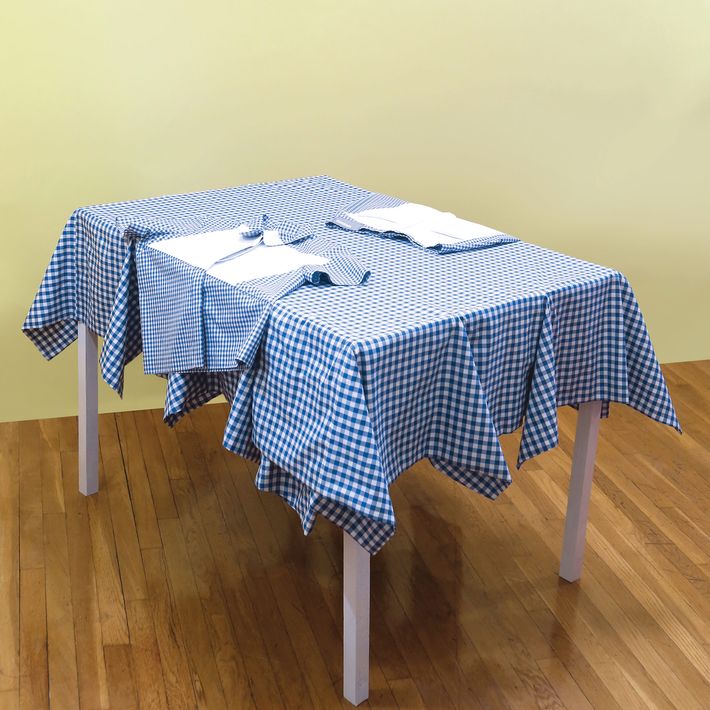 Jeans
That
Turn
Into
a
Jean
Jacket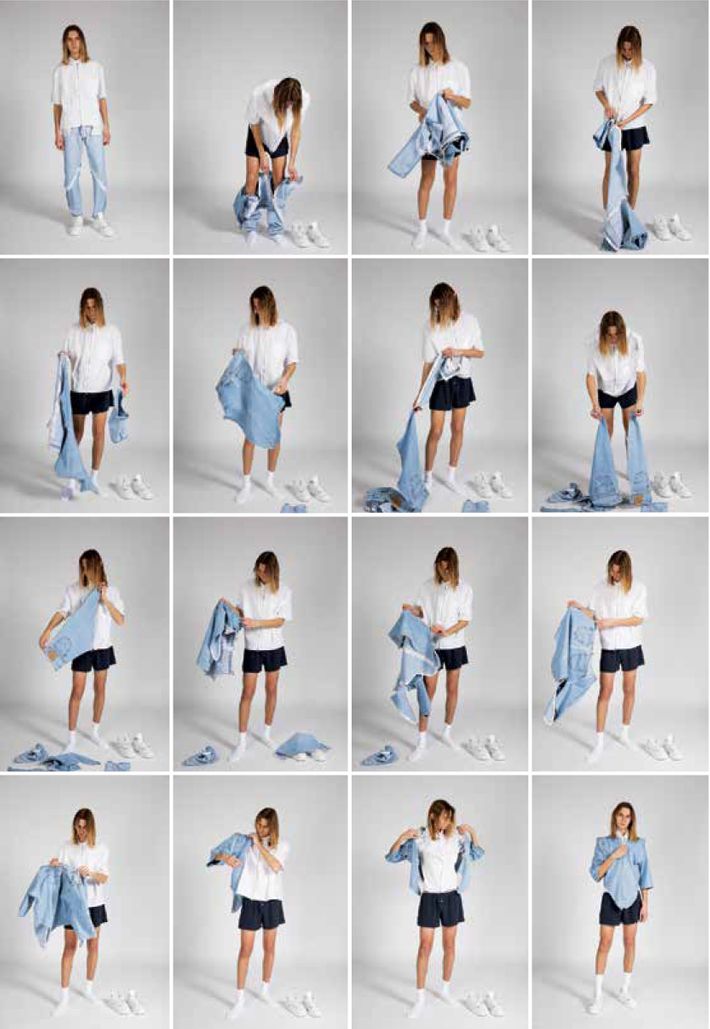 Marissa Petteruti, 22
Internships: Thakoon, Hood by Air, Narciso Rodriguez, the Row
Thesis project: A Report on Solidarity
I wondered if it would be possible to make ordinary clothes more functional. Using zippers, I designed a pair of Levi's jeans that turn into a jean jacket, a crewneck sweatshirt that turns into sweatpants, and a track pant that turns into a long coach jacket. Together, they address sustainability and genderless and seasonless designs, and promote a smaller wardrobe by combining two or three garments into one.
Postgraduation plans: This summer, I'll be working on the special-projects team at fitness-clothing company Outdoor Voices. In September, I'm relocating to Milan to produce a sustainable and socially responsible collection with online retailer Yoox.
Dream job: I'm excited to launch my own label.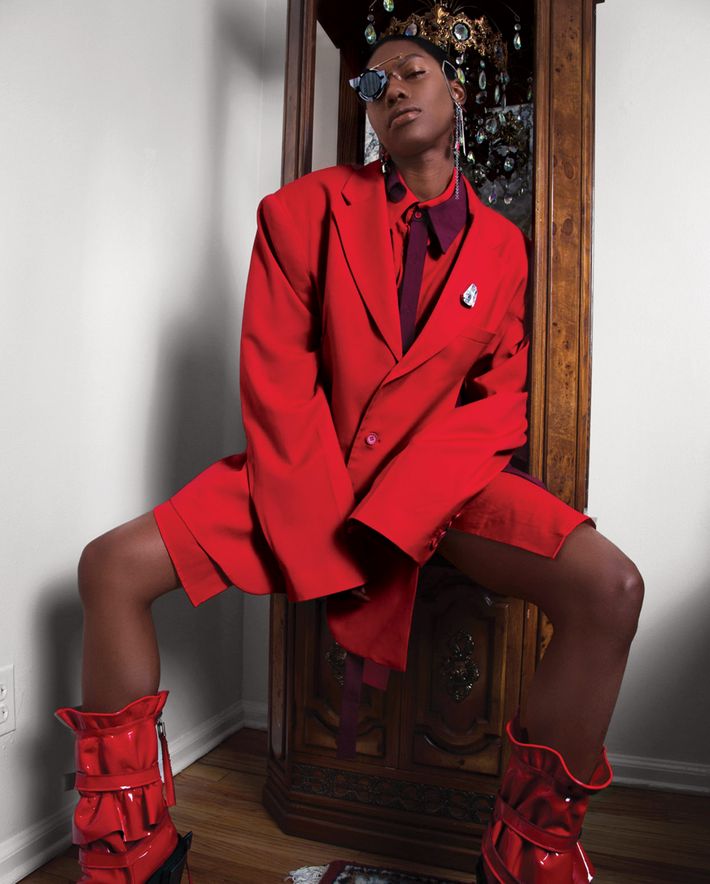 "My project highlights performances in church, club, and fitness spaces."
Déshon Varnado, 25
Internships: Hood by Air, Luar
Thesis project: No Graceland 
No Graceland focuses on multiple facets of past and present blackness in my life. More specifically, it highlights the performances that occur in the church, club, and fitness spaces. Sexualized, gendered, and racialized bodies are explored and dissected as they reframe identity and desire.
Postgraduation plans: I'm immediately developing my next collection. I'm also working on a proper business plan and looking for sponsors to assist in the official launch of my brand.
Dream job: Creative director for my own brand, focusing on perceptions of identity and issues that affect minorities. It's really important to me as a male person of color to always be reflective of the times. I got a B.A. in psychology, so perhaps the dream role would be called social creative director.
*This article appears in the May 28, 2018, issue of New York Magazine. Subscribe Now!