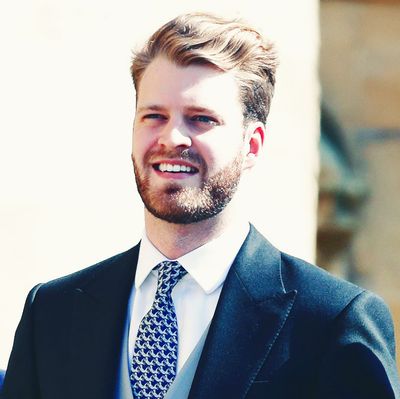 This is Louis Spencer.
Photo: Max Mumby/Indigo/Getty Images
While our eyes were (rightfully) glued to Meghan Markle and Prince Harry during their recent royal wedding, we were still able to notice an extremely attractive man in the periphery of St. George's Chapel: wedding guest Louis Spencer, who is both the Viscount Althorp and the official hot first cousin of Prince Harry and Prince William.
But who exactly is Louis (not to be confused with the new royal baby, who is also named Louis)? What is a viscount? How did Louis get so attractive? And more importantly, is he single? Here's everything you need to know about this beautiful man.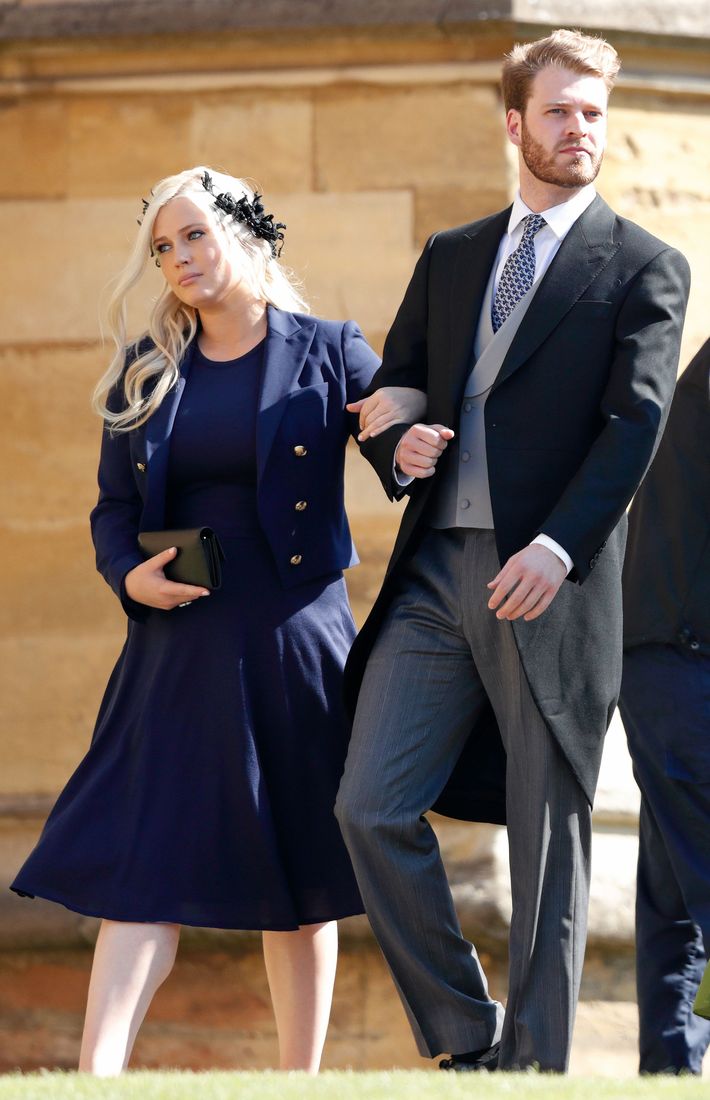 First off, who is this guy? Louis Spencer, 24, is the first cousin of Prince Harry and Prince William. He is the son of Princess Diana's brother, Charles, 9th Earl Spencer. You likely remember this Charles (who is not the same as Prince Charles) as the person who delivered the eulogy at the late princess's funeral. Louis's title is the Viscount Althorp. And to clarify, Louis is not the same guy as Prince Harry and Prince William's other hot cousin, Arthur Chatto — you know, the one who loves to pose for mirror selfies in his underwear. Arthur is a relative on their dad's side.
Great! So … what is a viscount? I'm so glad you asked. According to the dictionary, a viscount is a British "ranking below an earl and above a baron." The title is always inherited from an ancestor or appointed by a monarch. Thankfully, the experts at Deberett's London have a handy ranking guide to help us understand: Basically, ranked from highest to lowest, the titles for men are: duke, marquess, earl, viscount, and baron. For women, the titles are: duchess, marchioness, countess, viscountess, and baroness. Prince Harry and Prince William have both been given the title of "duke," while Kate Middleton and Meghan Markle both have the title of "duchess."
So, Louis is the son of an earl, which is less than a duke, but he is a viscount, so he is better than a baron? Yes! And his sisters, Eliza, Amelia, and Kitty, have the title of "lady."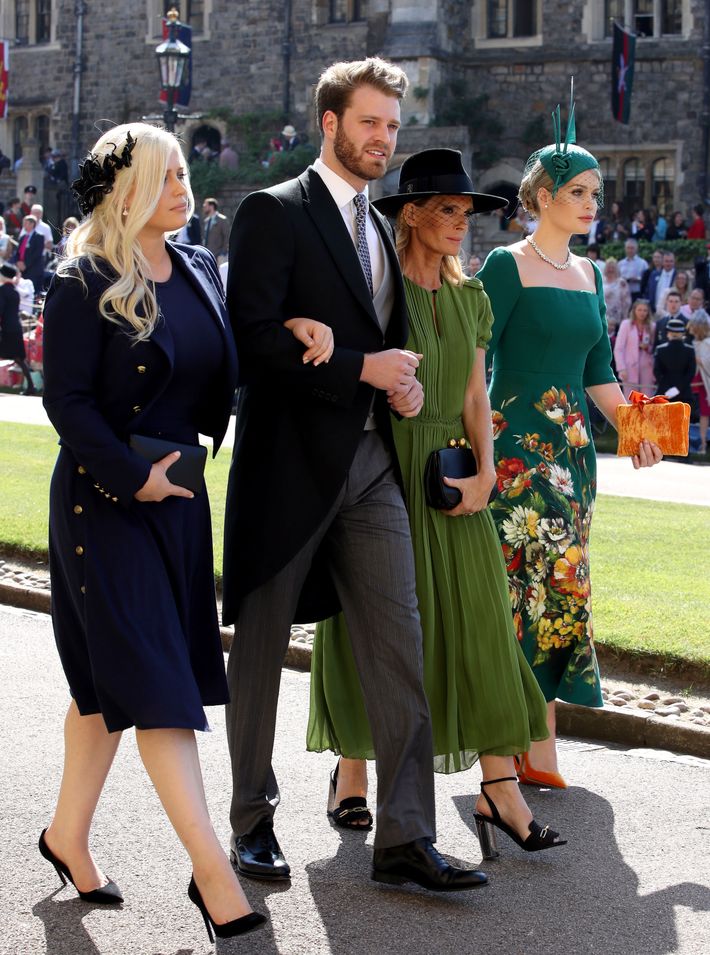 And how did Louis get to be so hot? Honestly, I assume it's genetics. He was related to Princess Diana, who was truly beautiful. His mother, Victoria Aitken, was also a model, and his sister Kitty Spencer models, too. So just good genes all around. Look, here's another pic of him with his mom: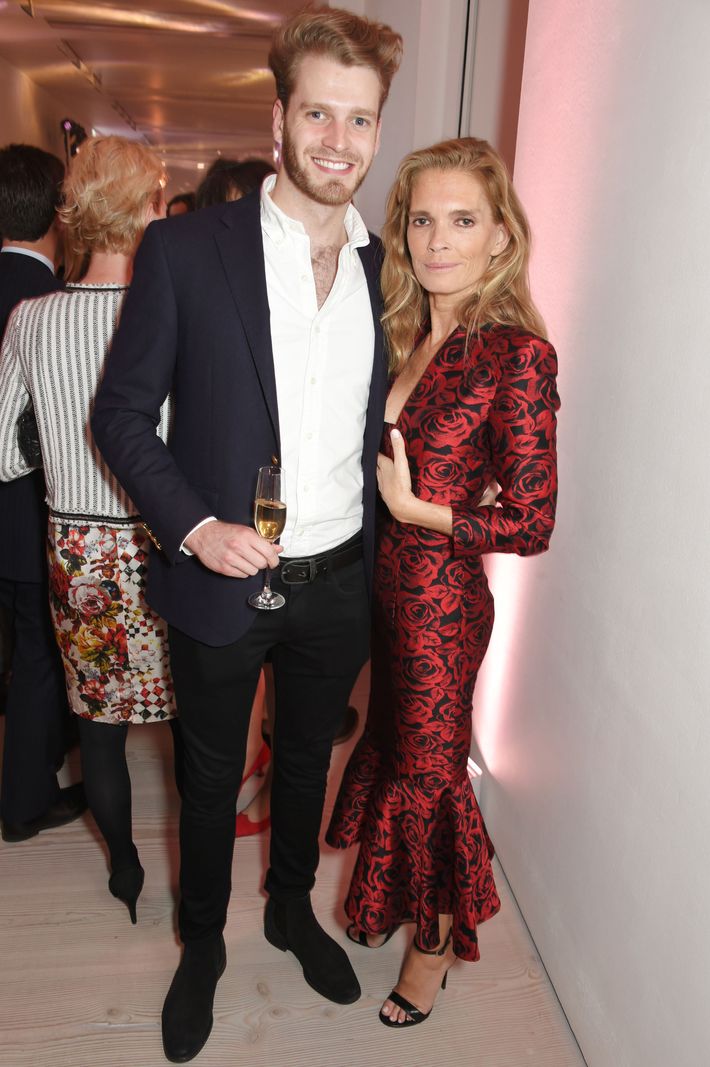 Has anyone noticed his attractiveness prior to the royal wedding? Apparently, yes! And that someone just so happens to be Nicki Minaj. According to Us Weekly, Louis went backstage at a Nicki Minaj concert in March of 2015 for a meet-and-greet, and then the rapper posted a picture of them together on Instagram. "Check out our wedding photo. … No honestly it was such an honor to have you guys."
Nice. But most importantly, is he single? Well, Us Weekly says that Louis is single. If you're hoping to meet and/or fall in love with him, might I suggest joining the cast of a USA Network legal drama and then having someone from Ralph Lauren set you up?