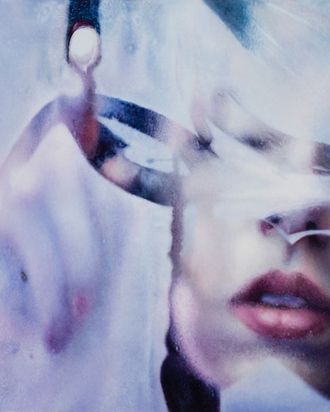 Finger Painting,
2017.
Photo: © Marilyn Minter, Courtesy Regen Projects, Los Angeles
This Saturday, a new series of works by the controversial artist Marilyn Minter will go on display at Regen Projects in Los Angeles, marking the artist-activist's third solo show at this venue. Minter's eponymous exhibition will feature several large-scale works, including her iconic enamel-on-metal, photo-realistic paintings, as well as photographs and one video. All of the pieces are organized around the central theme of the "female bather."
The works depict women behind steamy, glass shower doors. "They're images that everybody knows," Minter told the Cut. "Nobody takes a picture of anything like that […] with a steamy shower door, you know? You breathe on glass — you create the breath of life. I love the way that looks." In one painting titled, Finger Painting, it looks as though the subject used her finger to clear away the steam on the shower door. In another work, Indigo, the anonymous subject's eyes are clouded by steam.
Prior to earning herself a solo show at the Brooklyn Museum, a temporary spot in the MoMA's lobby, and the Women of Valor Award from Planned Parenthood in 2015, Minter's sex-positive, sometimes-pornographic and grotesque depictions of beauty were contested by anti-porn feminists of the '90s. But she never allowed such backlash to keep her from producing artwork that might be perceived as provocative. Nude images of women like those that appear in this show, she says, should not be censored.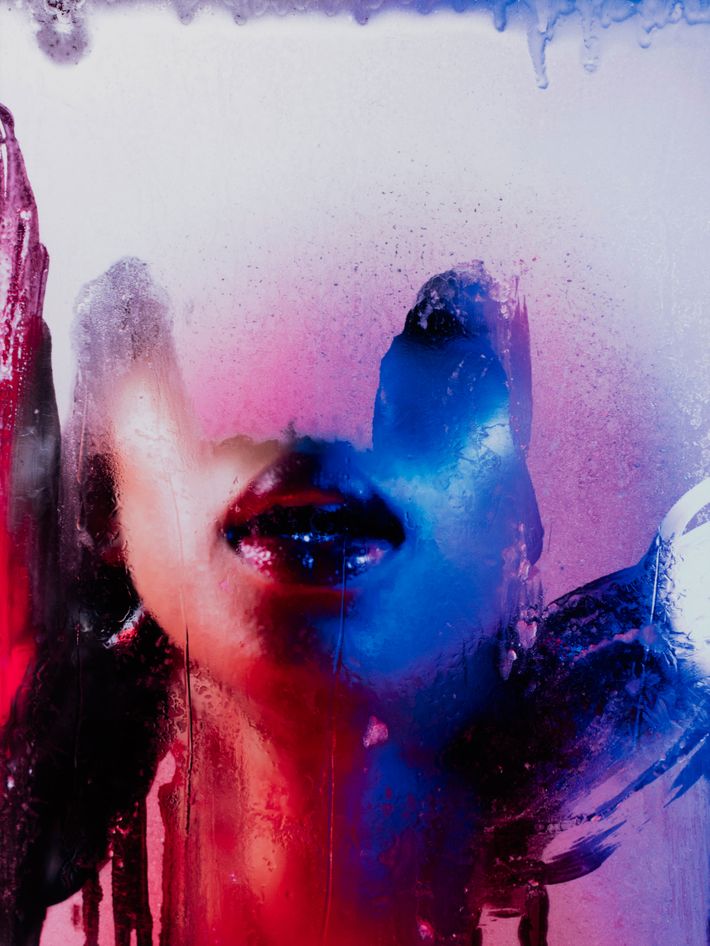 "Marilyn Minter" will remain on display at Regen Projects from May 19 until June 23.