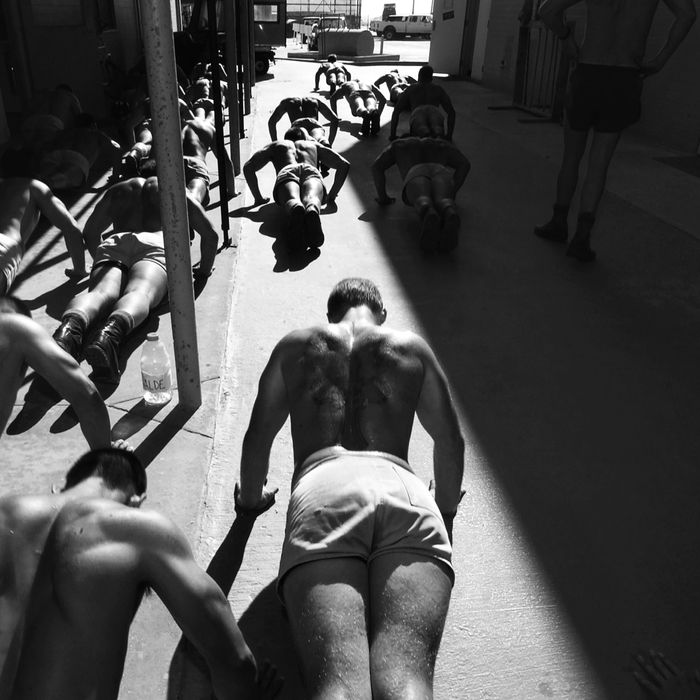 Photo: Richard Schoenberg/Corbis via Getty Images
The Marine Corps investigated roughly 130 individuals for online misconduct, including sexual harassment, bullying, and revenge porn following the nude-photo-sharing scandal that surfaced in 2017. Sixty service members are now facing punishment, according to the New York Post.
The Marine Corps has investigated 108 Marines and 22 civilians. Seven individuals were convicted in court martial proceedings, while 16 faced non-judicial punishments and 28 received administrative actions. Seven people were discharged from the Marine Corps.
Last year, the U.S. Navy officially banned revenge porn in the Marines after hundreds of nude photos of female military members were shared on a Facebook group called "Marines United." Female marines petitioned to end misogyny in the ranks in response. The Criminal Investigative Service determined many of the photos were selfies, posed and voluntarily shared, and therefore not illegal. The military did, however, reevaluate online conduct regulations and go on to establish specific social-media guidelines.
Despite the legal actions and negative press, by March of this year a Dropbox folder called "Hoes Hoin'" containing hundreds of explicit photos of women from all military branches made the rounds online. First shared in the Marines United adjacent group "Blame Marines United (Non-Butthurt Edition)," it was available to anyone with a link.
"Are we where we want to be? No, It's been a year. We're trying to change a culture that didn't start a year ago," Marine Commandant General Robert Neller told the press today.