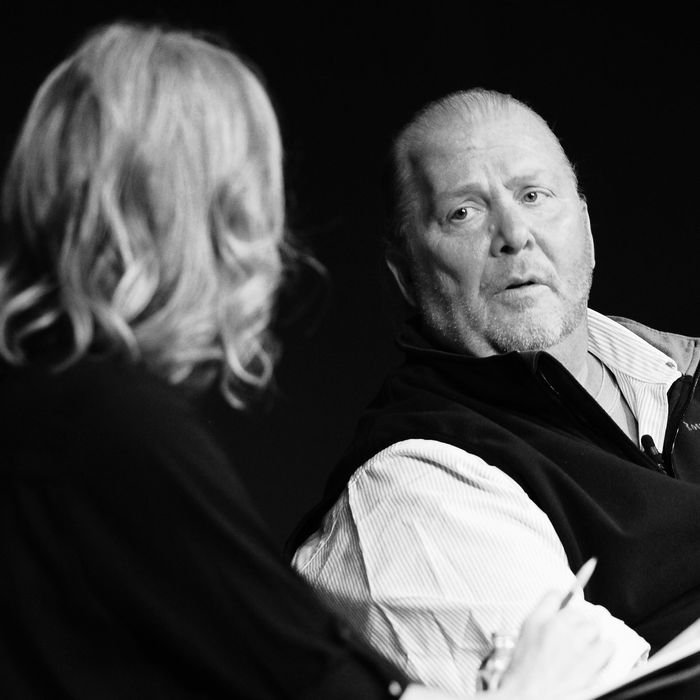 Mario Batali.
Photo: Craig Barritt/Getty Images for Fast Company
Shortly after Mario Batali was accused of sexual harassment and misconduct, his eponymous pasta-sauce company announced that they would partner with an advocacy group for working women and donate proceeds to them. However, Women Employed told TMZ that a deal was never made, and they haven't received any money from Mario Batali Sauces. The rep said that they were unaware that the banner was up on the website. They also said that although there were "early talks" about forming a partnership, a deal was never made.
Batali's website's home page still reads, "We have been working to identify an organization we can partner with for the donation of proceeds from the sale of Mario Batali-labeled products. We are very pleased to announce that we now have an agreement with Women Employed, one of the nation's most successful advocates for America's working women." The statement is dated December 21, 2017, ten days after he stepped down after four women accused him of inappropriate sexual misconduct. On May 20, NYPD confirmed that Batali was under investigation. The next day, Batali's business partners severed ties with the celebrity chef.
If you'd actually like to learn more about Women Employed, their website can be found here. We'll update this post as more information becomes available.