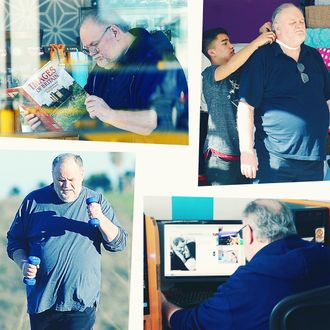 Thomas Markle Sr. getting ready for the royal wedding.
Photo: Jeff Rayner/Coleman-Rayner
On May 19, Thomas Markle Sr. will be walking his daughter, Meghan, down the aisle at St. George's Chapel, Windsor Castle, as she marries British ginger Prince Harry. The royal wedding will surely be a fancy affair, packed full of Duchesses and Queens and Victoria Beckham and cast members of Suits.
There was much speculation as to whether Thomas would even be invited to the event. Meghan is reportedly far closer with her mother, Doria Ragland, and her relationship with Thomas has often been described as "estranged." On top of that, he's also the father of her two extremely petty half-siblings Samantha Grant and Thomas Markle Jr., who can't stop saying terrible things about Meghan to the press.
Nevertheless, Kensington Palace has made it a point to show that Thomas will be included in the wedding festivities, and he's due to meet the queen any day now. In the meantime, Thomas — who lives in Rosarito Beach, Mexico — has been busy preparing for the affair, while photographers follow him around non-stop. And you know what? To my surprise, I am madly, deeply obsessed with every picture I have seen. The pictures are perfect — to the extent that some members of the Cut staff have wondered just how "candid" they are. But that doesn't bother me either way: Real or not, these pictures are my life.
In early April, Thomas was spotted at a Starbucks in Mexico, doing some light reading a little over a month before the royal wedding: Images of Britain: A Pictorial Journey Through History. The 1990 book presumably taught him everything he needed to know about his daughter's adopted homeland — through pictures. It's available on Amazon for the affordable price of $2.92, what a steal.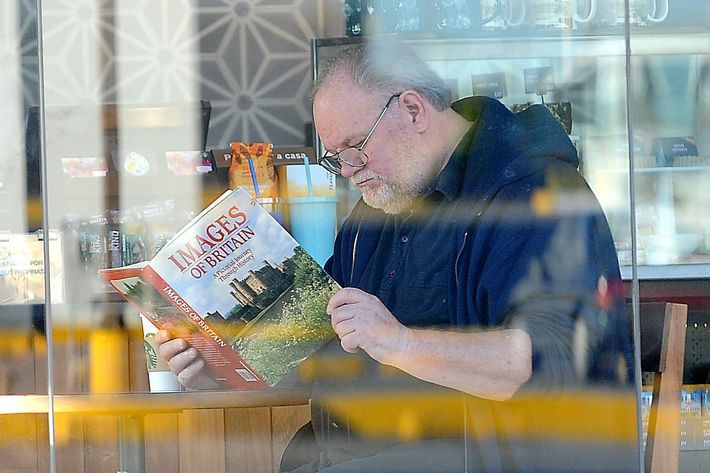 He's also been spotted exercising in the great outdoors of his beach town. I assume he's getting in shape for the big day, but maybe he's also just an exercise fiend? Who knows.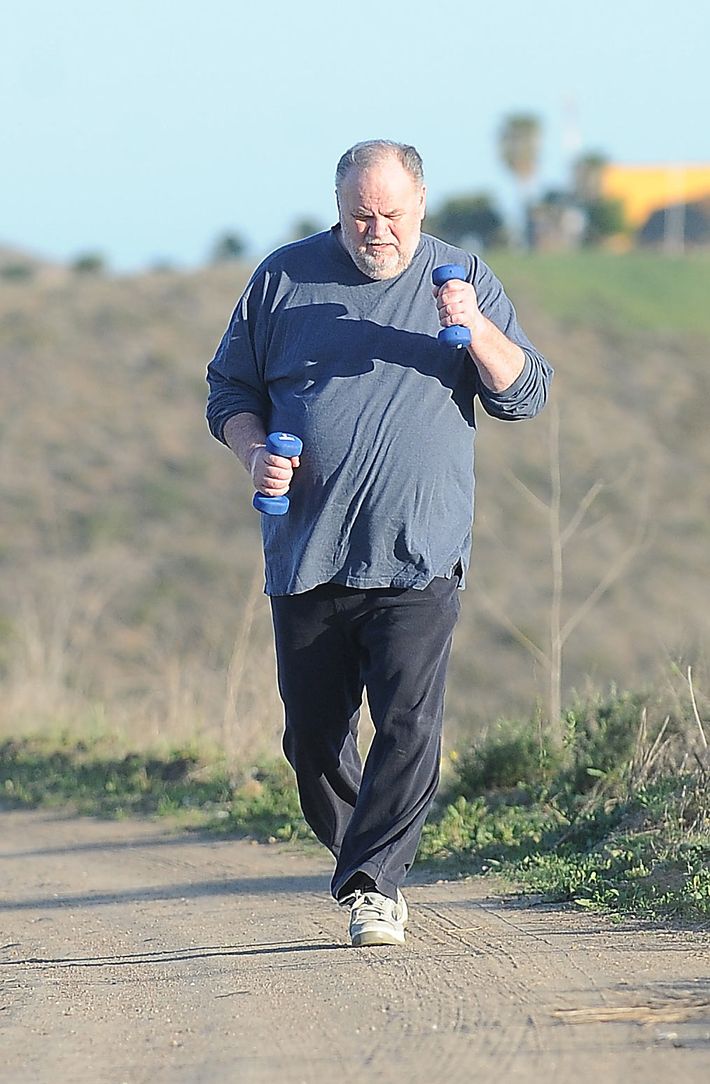 And in May, after it was announced that he'd be walking Meghan down the aisle, Thomas was spotted getting measured for a suit — in a shop that's basically outside!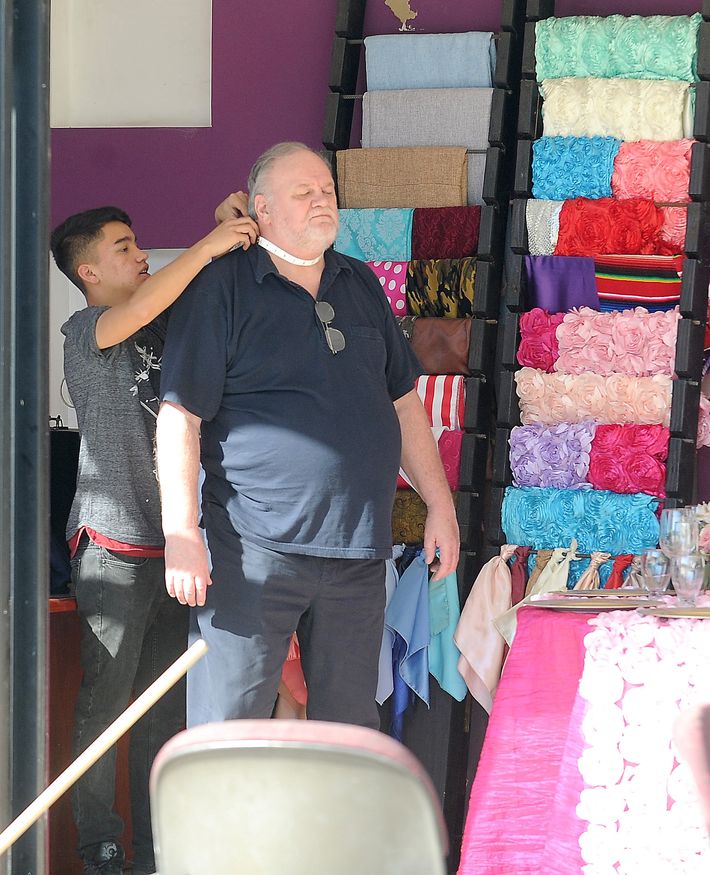 Thomas was also photographed looking up pics of his daughter and her fiancé at an internet café. The Daily Mail notes that he often visits the café as he doesn't get a strong internet connection at his home.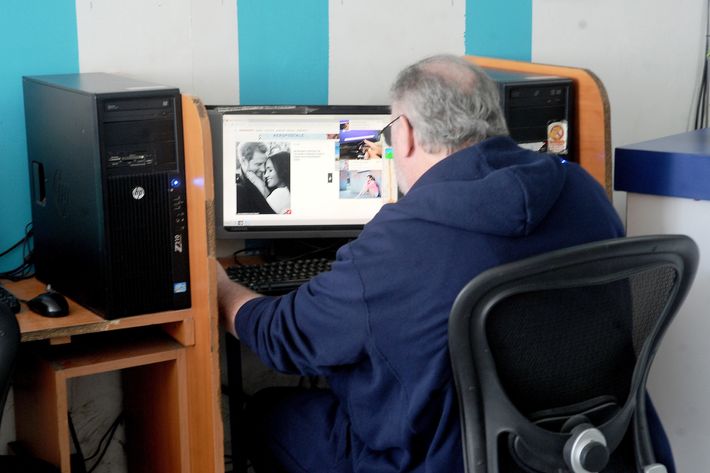 With easy beach access, a lack of internet connection, enough free time to actually read a book, and an invite to the royal wedding of the year, I think Thomas Markle Sr. might be living my dream life?