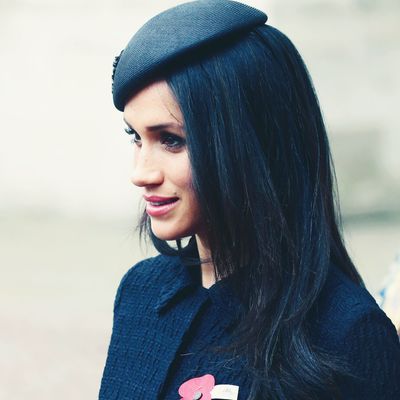 Meghan Markle.
Photo: Chris Jackson/Getty Images
The royal wedding between America's Meghan Markle and Britain's Prince Harry is right around the corner (by that I mean, Saturday!!!). I am preparing by bingeing Suits, eating lemon-flavored pastries, and watching the Lifetime made-for-TV retelling of their relationship on repeat. Meghan's extended family, on the other hand, is preparing by being so incredibly dramatic, it's nearly impossible to keep up.
So, from everything going on with Meghan's press-happy half-sister to whether her dad will even be attending the royal wedding, let's break down what's actually happening with all this familial chaos.
Before we begin, let's go over the key players in this drama.
Meghan Markle is the daughter of Doria Ragland and Thomas Markle Sr. They divorced when Meghan was young. Meghan is quite close with her mother, a black yoga teacher based in California, while her relationship with her father — a white former crew member of the TV show Married With Children who now lives in Mexico — had long been described as "estranged." Thomas also has two children from a previous marriage, Samantha Grant and Thomas Markle Jr.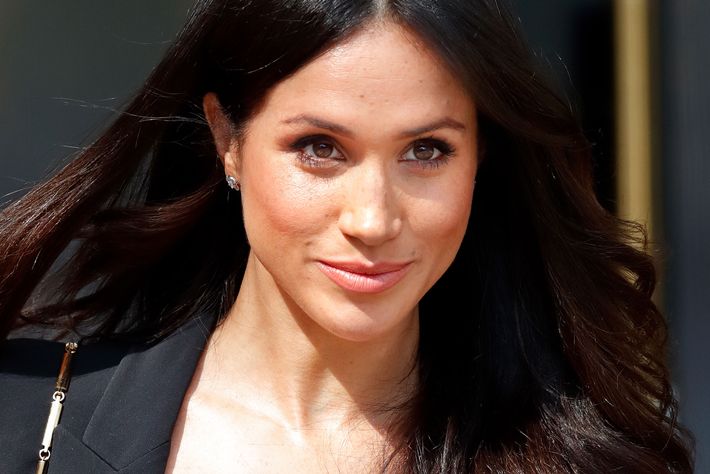 Okay, so what's the deal with this family?
It's a lot, so let's divvy this up by the drama with each individual family member — other than Meghan's mom Doria, who has not caused any drama and has dealt with the racist harassment she's endured from the press with grace.
First up: Samantha Grant.
Since Meghan's relationship with Prince Harry was revealed, her half-sister Samantha Grant, 53, has been spilling family secrets and saying terrible things about Meghan to the press. She's called Meghan a "social climber," criticized Prince Harry for saying the royals are the "family" Meghan has never had, and complained about not getting invited to the nuptials (hmm, wonder why). Samantha, who has been diagnosed with multiple sclerosis and uses a wheelchair, is writing a memoir entitled The Diary of Princess Pushy's Sister.
But despite all the attention the Florida-based Samantha is getting, Meghan has reportedly never been close with Samantha. Not only is there a 17-year age difference between the two, but they were raised in different households. The pair also apparently not spoken since 2008 — long before Meghan even met Prince Harry. "Samantha Grant doesn't have a relationship with Meghan Markle and she never has," a source told E! in April 2017.
And now, her half-brother Thomas Markle Jr.
Not to be outdone, Meghan's half-brother Thomas Markle Jr. has also spoken publicly about his much-younger sibling. Tom Jr. — who was arrested last year for allegedly holding a gun to his girlfriend's head — has even been writing open letters in InTouch about Meghan. In one, he tried to warn Prince Harry against marrying Meghan, writing that she is "jaded, shallow, conceited woman that will make a joke of you and the royal family heritage." In another, he pleaded for an invite to the wedding. Meanwhile, Tom Jr.'s son, Tyler Dooley, is growing a new strain of cannabis — "Markle's Sparkle" — for the wedding.
Yikes.
I know.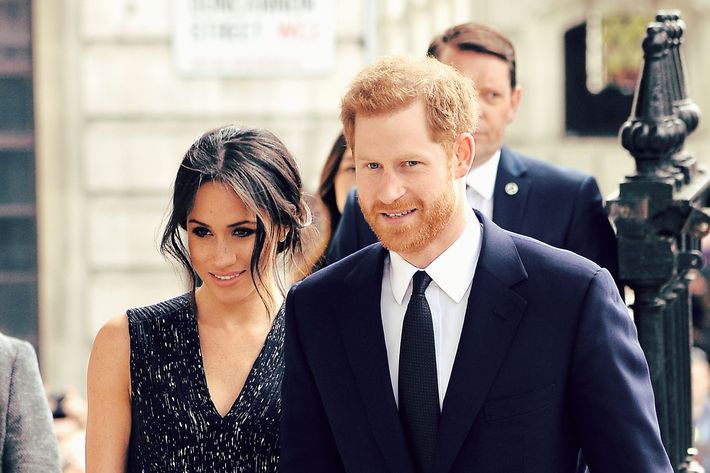 So, what's happening with her dad?
Okay, let's now switch gears to Meghan's dad Thomas Markle Sr., who has been making non-stop headlines over the past few days. The father and daughter had apparently been "estranged," but in the past week, it had been revealed that Meghan and Thomas were "in a good place." Kensington Palace even announced that Thomas would be walking Meghan down the aisle on May 19.
But over the past few weeks, pictures of Thomas preparing for the royal wedding had been popping up in the press — pictures that were, well, a little too perfect. There was an image of him reading a picture book about the U.K., pics of him getting fitted for suits, photos of him working out, and of course, that one of him looking up Meghan and Prince Harry at an internet café. Over the weekend, we all learned that Thomas had actually staged the pics with a photo agency — and that he was getting paid for them.
That's disappointing.
Yup. Poor Meghan.
Okay, then what happened?
Shortly after news of the staged pics broke, Thomas told TMZ on Monday that he would no longer be attending the wedding for fear of embarrassing Meghan — and that he had recently suffered a heart attack. Samantha, meanwhile, spoke out to reveal that it was she who suggested Thomas stage the pics in the first place. She reportedly tweeted to Kensington Palace, "'I'm entirely the culprit. I said to him to show the world 'I'm getting in shape and getting healthy' so I suggested it to benefit him and the royal family."
But apparently, TMZ found out about all of this before Kensington Palace (at least, according to TMZ). The palace was reportedly "blindsided" by his announcement, as special arrangements had been in place for him for the royal wedding. Later on Monday, the palace said in a statement, "This is a deeply personal moment for Ms. Markle in the days before her wedding. She and Prince Harry ask again for understanding and respect to be extended to Mr. Markle in this difficult situation." Meghan apparently was upset by the news.
But (yes, another but) on Tuesday, Thomas changed everything around again. He reportedly told TMZ that he actually does want to travel to the U.K. and walk Meghan down the aisle, if his doctors clear the trip. "I hate the idea of missing one of the greatest moments in history and walking my daughter down the aisle," he told TMZ.
Ahh. This is too much.
I know. But here's an update: later on Tuesday, Thomas told TMZ that he actually won't be attending the wedding after all – because he's having heart surgery on Tuesday instead. Stay tuned!
This post has been updated.