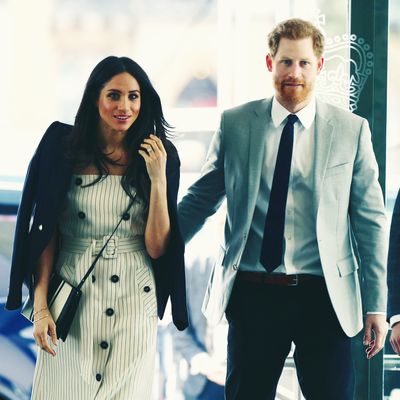 Meghan Markle and Prince Harry.
Photo: Yui Mok /AFP/Getty Images
For some, this May means Justin Timberlake memes and finally switching their closets from winter to spring (bye, sweaters!). But for me, this May means one thing and one thing only: California queen Meghan Markle is finally getting married to British man Prince Harry.
Yes, in just a few short weeks — on Saturday, May 19, at St. George's Chapel, Windsor Castle, to be exact — the most important royal wedding since the last royal wedding (by that we mean, the 2011 wedding of Kate Middleton and Prince William) will finally be going down. While I'm getting ready for the nuptials by bingeing Suits and practicing curtsying in the mirror, it turns out the soon-to-be royal couple is also prepping for my big day, how random.
Here, everything I know about how Prince Harry and Meghan Markle are getting ready for their very royal wedding.
Prince Harry has cut out smoking and carbs (but who will tell him that quinoa is a carb?).
It's a truth universally acknowledged that before Prince Harry met Meghan Markle, he was looking goood (case in point: his notorious Vegas pics). But apparently, our fair ginger wasn't necessarily living the healthiest of lifestyles (see again: the Vegas pics). But thanks to Meghan Markle, Prince Harry has been getting ready for his wedding — and changing up his life — but being as healthy as possible. According to Vanity Fair's Katie Nicholl, Prince Harry has quit smoking and drastically cut back on junk food. Now he's all about eating "lean, clean, and green." The Daily Mail also points out that he's swapped out carbs for quinoa … even though quinoa is technically still a carb. But regardless, quinoa is always a healthy choice, so good on Prince Harry for this! He's also apparently "juicing."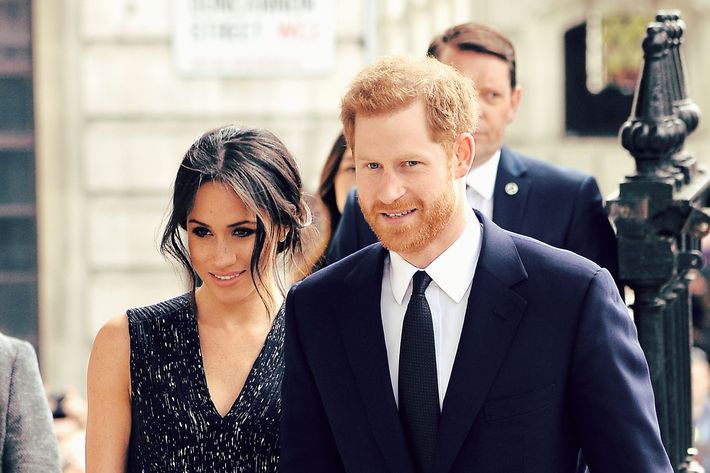 He's also apparently working out a ton.
According to the Daily Mail, Prince Harry is not only dieting like crazy, but he's also actually working out, can you believe it? The tabloid says he's lost "half a stone," which sounded like gibberish to me until I googled it and found out that "a stone" is 14 lbs, so he's lost a solid 7 lbs, good for him. Prince Harry has apparently been hard at work getting his "soldier body" back at the exclusive KX Gym in London that Pippa Middleton worked out at before her own wedding (which was last May, how time flies!). His gym costs around $9,500 per year, which is pricey to me, but eh, he has the money.
Meghan is getting by with a little help from her friends (sorry, had to do it).
Meghan is getting ready for her/my big day with help from her Canadian stylist best friend, Jessica Mulroney. I've written about this before (so you should already know this, and I'm sad if you don't), but just as a refresher, Jessica works extensively as a wedding stylist for both magazines and actual people weddings, so she's pretty much an expert at this. The pair became quite close when Meghan lived in the majestic oasis of Toronto, where Jessica lives, while filming Suits. According to People, Jessica has been in London recently to help Meghan with all the last minute details of the wedding. It's also been said that Jessica has been serving as a defacto wedding planner/potential matron of honor for the nuptials. How nice for both of them!
Meghan's getting final fittings on her gowns.
Speaking of Jessica Mulroney, she apparently accompanied Meghan to a super-private fitting of her wedding dresses while in town over the weekend. And yes, I intentionally wrote "dresses" — we already know that Meghan plans to wear two (2) dresses during her wedding day. The Sun reports that the pair went to a fitting at a private (and unfortunately, unspecified) atelier in London. "The dress has had to be taken in a bit as Meg has lost a bit of weight, but that's entirely normal for all brides before their big day," a source told the Sun. "Meghan has had fittings at a London atelier, not her home. There are two dresses — one for the church and then another glamorous outfit for the evening party."
Rehearsals are already underway.
Even though the wedding is still a little over two weeks away (at this point), rehearsals are already underway at St. George's Chapel. But this isn't just any wedding rehearsal — it's not about a family dinner and the couple figuring out where to stand. Instead, British army officers are standing in for Meghan and Prince Harry during mock weddings that are being held for security planning purposes, according to the Sun. Romantic! The royal horse and carriage that will be toting Meghan and Prince Harry around on their wedding day has also been spotted rehearsing.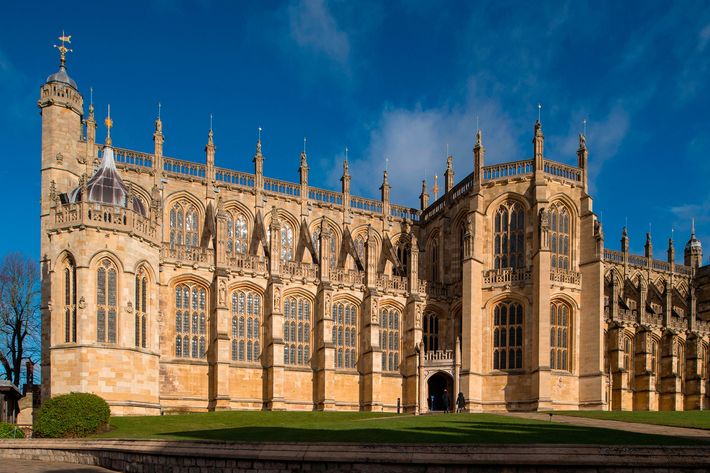 And they are both ignoring the British press.
Oh hello, have you been hoping to hear from Meghan and Prince Harry lately, especially through the pages of your favorite British tabloids? Well, sadly, you're out of luck, because apparently they're both just straight up ignoring the British press at the moment. The New York Times reports Meghan and Prince Harry are only allowing one member of the press to report form inside their wedding, and only four others will be given credentials to cover the wedding from the Windsor Castle grounds. On top of that, they aren't chatting with the British press or giving them any access at the moment. It makes sense — the British tabloids have written truly unkind, racist, and offensive articles about Meghan Markle — but apparently the press' feelings are hurt over the royals' behavior. So this just means we won't really be seeing them until the wedding, especially since Meghan and Prince Harry don't have any other major events planned.