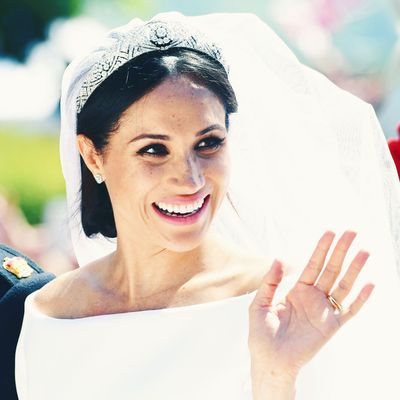 Meghan Markle on her royal wedding day.
Photo: Karwai Tang/WireImage
Meghan Markle may have become royal after she married British man Prince Harry on Saturday, but she's apparently still got a lot to learn about being a duchess. And so, Queen Elizabeth has reportedly signed her newest granddaughter-in-law up for six months of royal lessons — taught by the queen's private secretary, of course.
The Times reports that senior palace adviser Samantha Cohen has been instructed to teach Meghan everything she needs to know about being the Duchess of Sussex. The Daily Mail notes that Cohen has the nickname of "Samantha the Panther" (I guess it rhymes in British?), and once reportedly refused to invite Victoria Beckham to a palace party because "being rich is not enough" for an invite, harsh.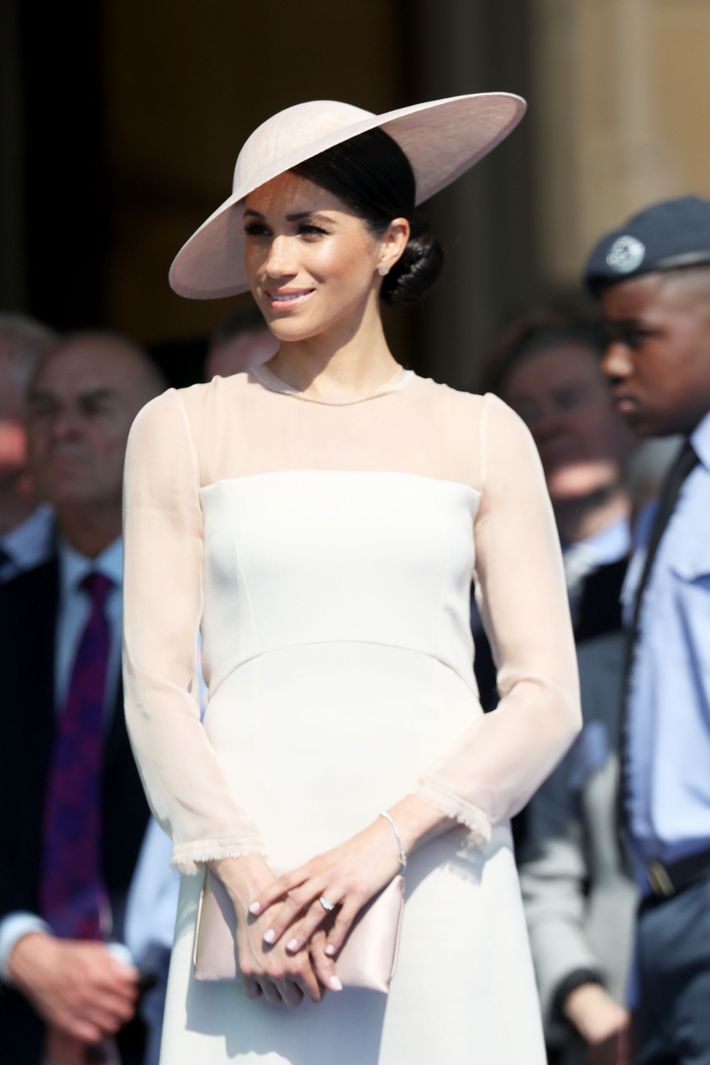 According to the Times, Cohen — an Australian who has served as the queen's assistant private secretary after arriving at Buckingham Palace in 2001 and was rumored to be leaving this summer, but is now said to soon be filling in for Prince Harry's departing private secretary (whew, that's a lot) — will teach Meghan the ins and outs of royal life. Their lessons will apparently include traveling and meeting different charities. And the new duchess is apparently up for the task.
"It will be six months of listening," a palace source told the Times. "She is seeking out advice on a range of people. She is going to proceed with humility. It is not going to be quiet, though. It's going to be a very busy office."
But given that Meghan wasn't born into royal life, and that she has "worked every day of her life," the new duchess isn't worried about the demanding schedule these lessons will entail. We can already guess some of the new rules she'll have to learn.