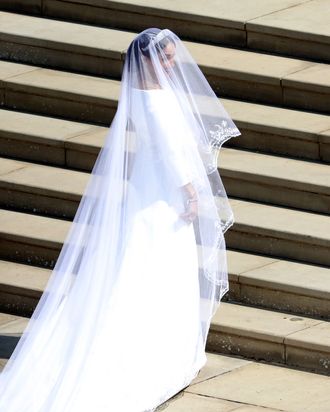 Meghan Markle.
Photo: Andrew Matthews/AFP/Getty Images
Last weekend, Meghan Markle shocked us all when she stepped out on her royal wedding day in a stunning boatneck haute-couture wedding gown by Clare Waight Keller for Givenchy — instead of a dress by any of the designers (including Ralph & Russo, Erdem, and Burberry) who had been rumored to be creating the historic gown. In a statement, Kensington Palace revealed that Meghan and Waight Keller "worked closely together" to design the custom gown, and its been reported that the dress cost more than $500,000. But you know what? You can already get your own version of the dress for way, way, way less.
Just like with Kate Middleton's wedding dress (and Pippa Middleton's bridesmaid dress, for that matter), an extremely affordable replica of Meghan's gown has already started to pop up mere days after her royal wedding. On Friday, the Floravere unveiled its M. Markle (guess who it's named after!!!) gown, which retails for $1,475.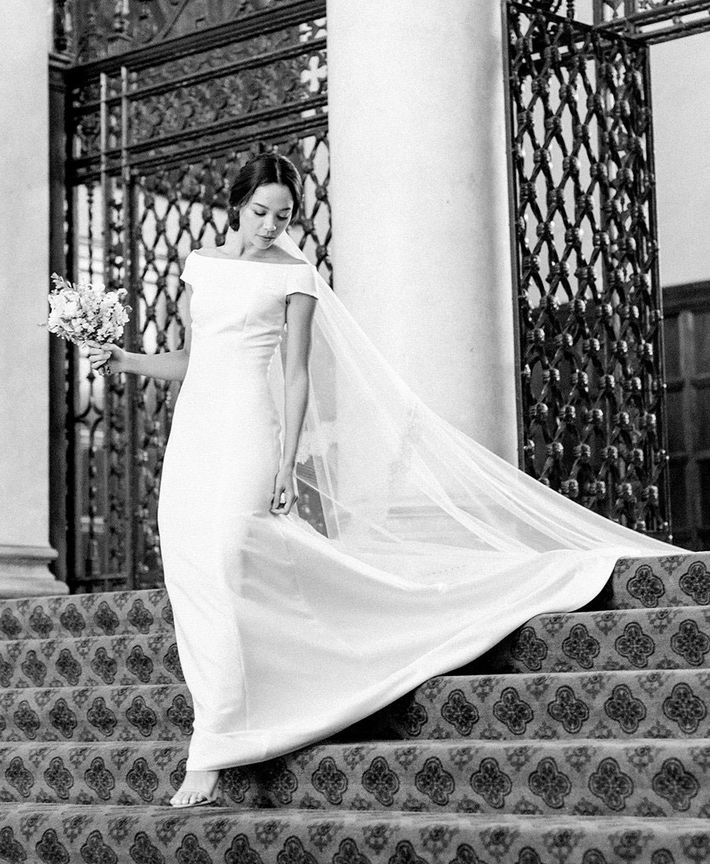 Floravere's dress isn't an exact replica of Meghan's wedding attire — for one, it has short sleeves rather than three-quarter-length sleeves, and also the entire back of the dress has a long train of buttons. Yet, the dress still has a Meghan-esque vibe to it, and it comes in inclusive sizes (up to size 24-plus).
But if you're hoping to spend a lot less than that, according to the Evening Standard, the Irish brand Missguided has a similar version of the dress for only $60, which is more than several hundred thousand dollars less than Meghan's actual gown, so what a steal.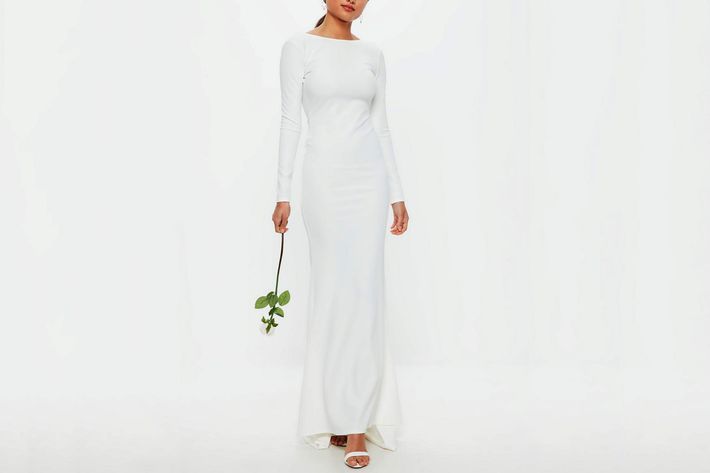 Of course, as it is a very, very, very affordable dress, so it also isn't a perfect replica — especially in the back, which is pretty open. But otherwise, it still has a similar (and cheaper) white-maxi-dress vibe. The dress has a fishtail design, long sleeves, and a hidden back zipper.
So whether you're looking to re-create Meghan Markle's wedding-day look for your own nuptials — or just for hanging out in your own apartment, no judgment, we're all mourning the royal wedding being over — you now know of at least two affordable alternatives.