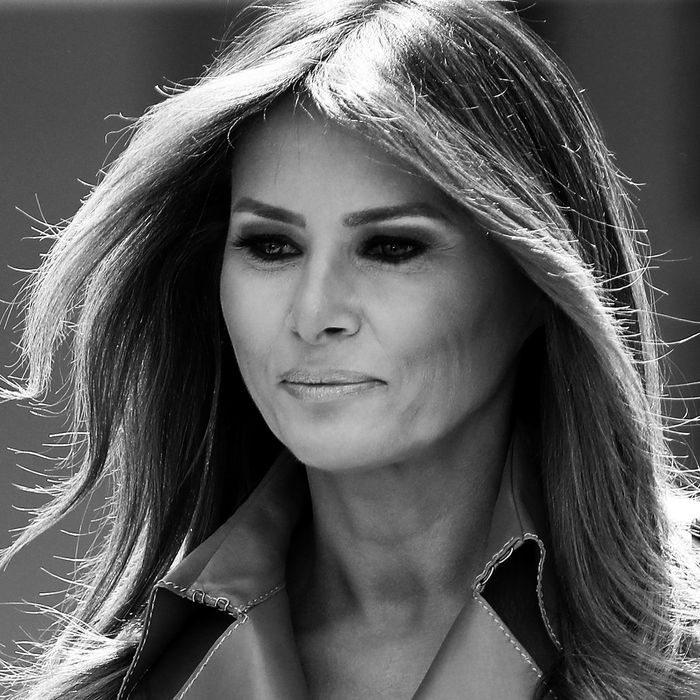 Melania Trump.
Photo: Win McNamee/Getty Images
First Lady Melania Trump is recovering at Walter Reed medical center this week, after undergoing surgery to treat a "benign kidney condition" on Monday morning.
In a statement, the First Lady's communications director Stephanie Grisham wrote, "This morning, first lady Melania Trump underwent an embolization procedure to treat a benign kidney condition. The procedure was successful, and there were no complications."
She went on "Mrs. Trump is at Walter Reed National Military Medical Center and will likely remain there for the duration of the week. The First Lady looks forward to a full recovery so she can continue her work on behalf of children everywhere."
Embolization is a minimally invasive surgical technique that cuts off the blood supply to a specific area of the body by injecting a material like tiny gelatin sponges or beads into a blood vessel, stopping its flow. The procedure is used to treat certain types of cancers, tumors, abnormal tissue growth, as well as kidney lesions, uterine fibroids, aneurysms, internal bleeding, or defects in blood vessels.
Grisham confirmed President Trump will visit Melania at the hospital later today.