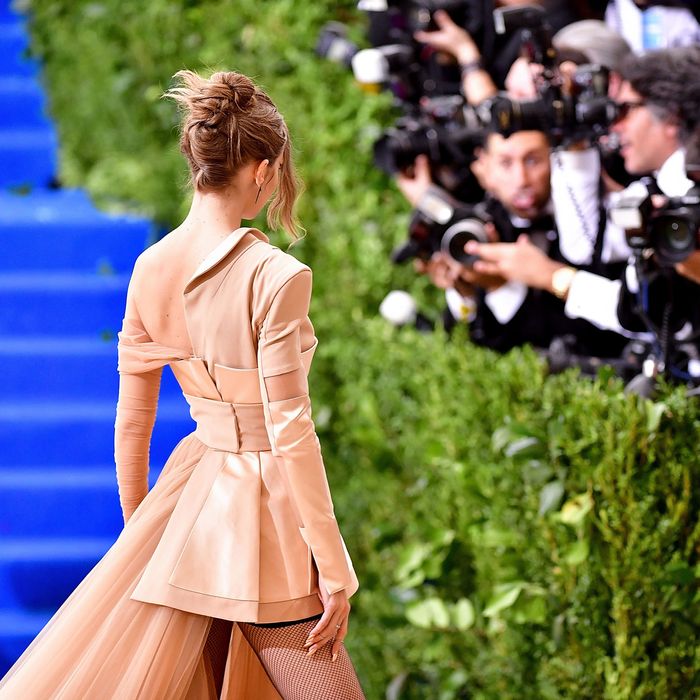 Gigi Hadid at the 2017 Met Gala.
Photo: James Devaney/GC Images/Getty Images
The holy day has finally arrived: the 2018 Met Gala, a night that's sure to be replete with niche celebrity drama, major fashion hits and misses, and one trillion reasons to play a drinking game on a Monday night. While we're preparing our wineglasses and our red-carpet livestream, the celebs who are actually attending the Catholicism-themed Met Gala are slapping masks on their faces, having their nose hairs zapped, and even making time to stress-eat a burger.
Most importantly (for our sakes), they're documenting their lavish routines on Instagram. Doutzen Kroes posted about her difficulty staying quiet with a lip mask covering her mouth. Lena Waithe, on the other hand, elected to enrich her mind before the #MetBall with Ta-Nehisi Coates's latest Atlantic piece on Kanye West's return to Twitter. And then there was Olivia Munn, who climbed into a large pot … because … Beyoncé? More on that later.
Below, all the celebs who are sharing with us their getting-ready routines.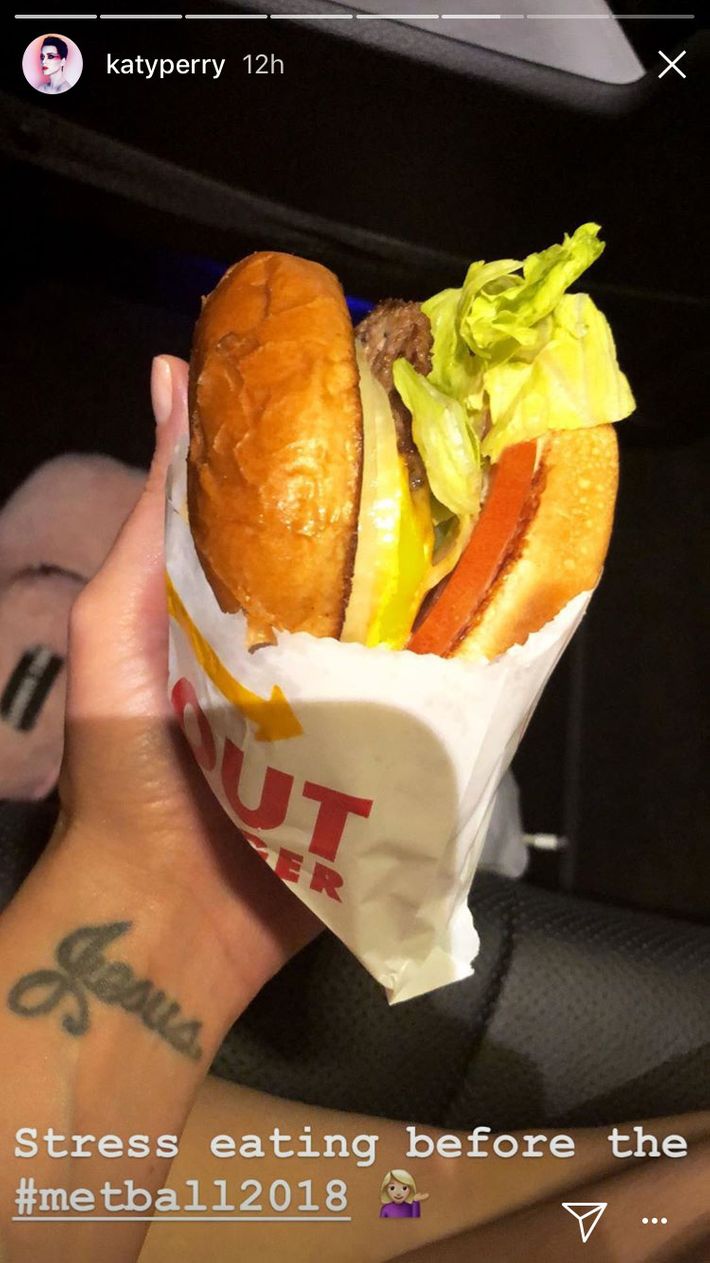 Madonna, who we hope to see perform "Like a Virgin" with backup from that choir boy tonight, snacked while getting her hair and makeup done.
Eva Chen, former magazine editor turned Instagram's fashion director, got a facial from Joanna Czech.
Elephant lover and model Doutzen Kroes tended to her lips.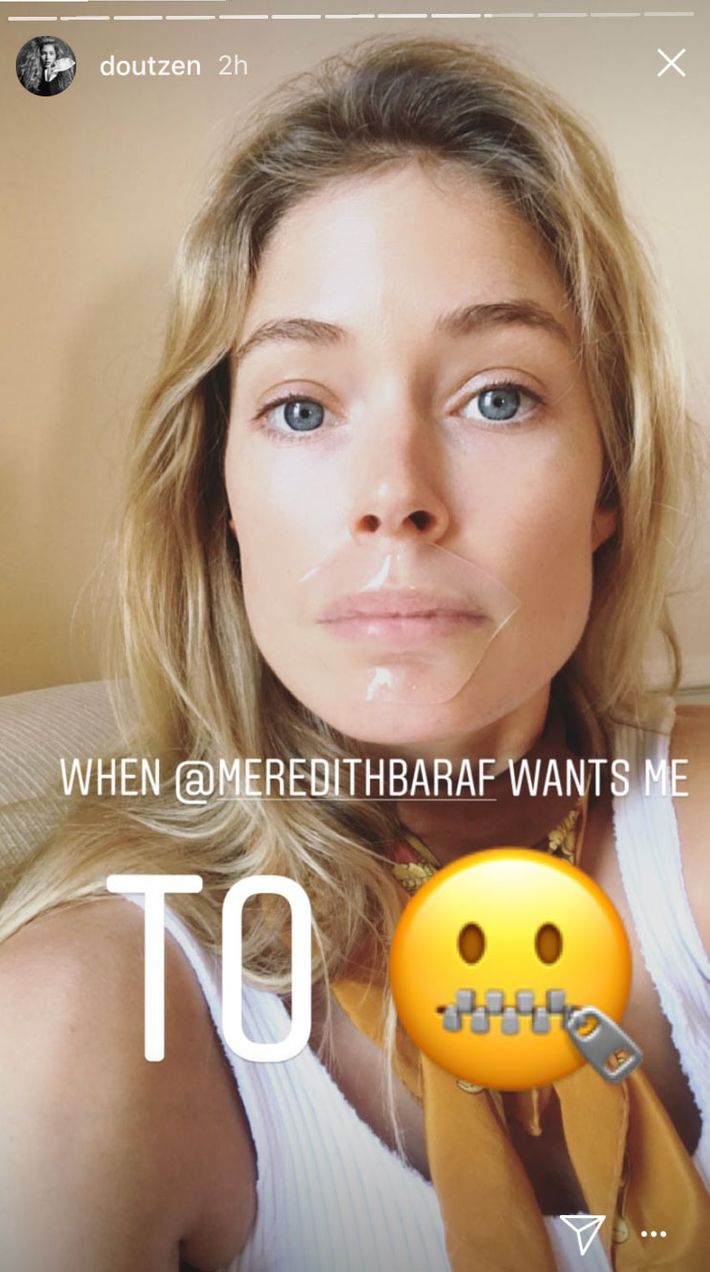 Girls pals Lena Dunham and Jenni Konner have spent much of the day together, hanging out. Hopefully, the former is convincing her friend to stay at least 500 feet away from Odell Beckham Jr.
Karlie Kloss started off the morning with a high-intensity workout, after which she she got a celeb-favorite sculpting facial from make-up artist Tracie Martyn, and then had her hair styled.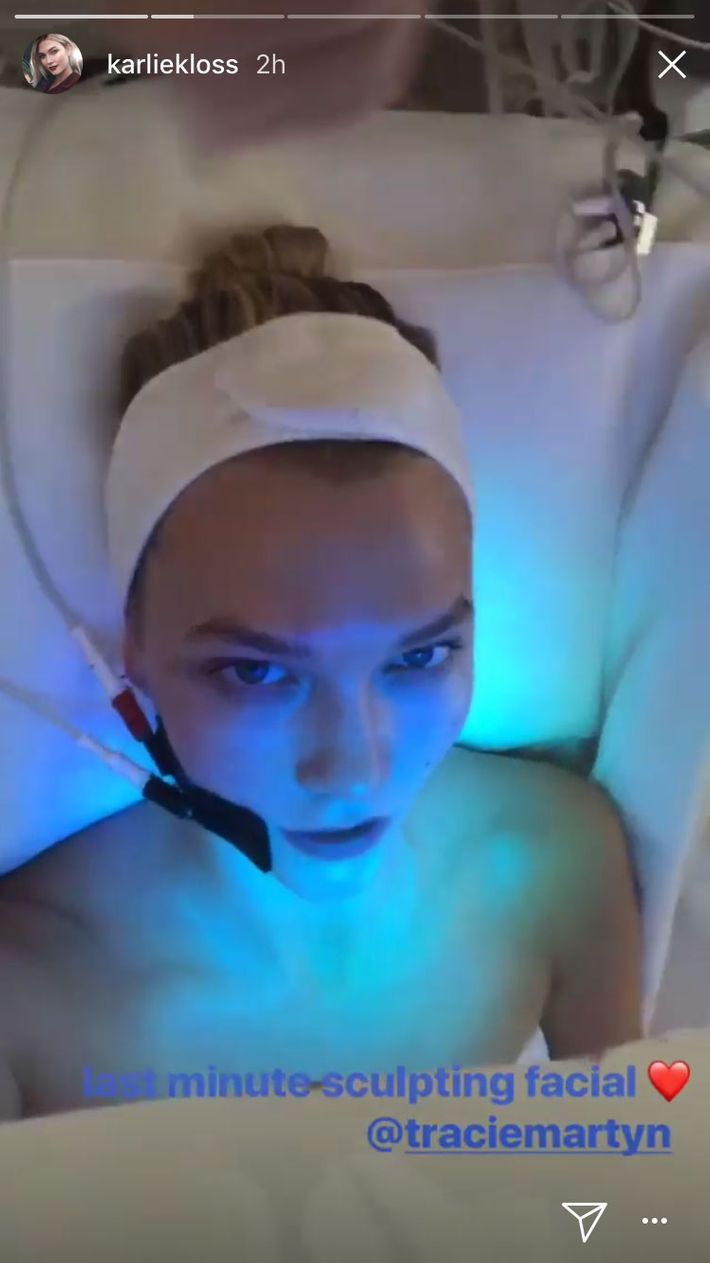 Lena Waithe, forever an inspiration.
Model Ashley Graham had her freaking nose hairs zapped!
Lily Aldridge gave a new meaning to pregame with an Instagram story of her getting a facial from Mzia Shiman.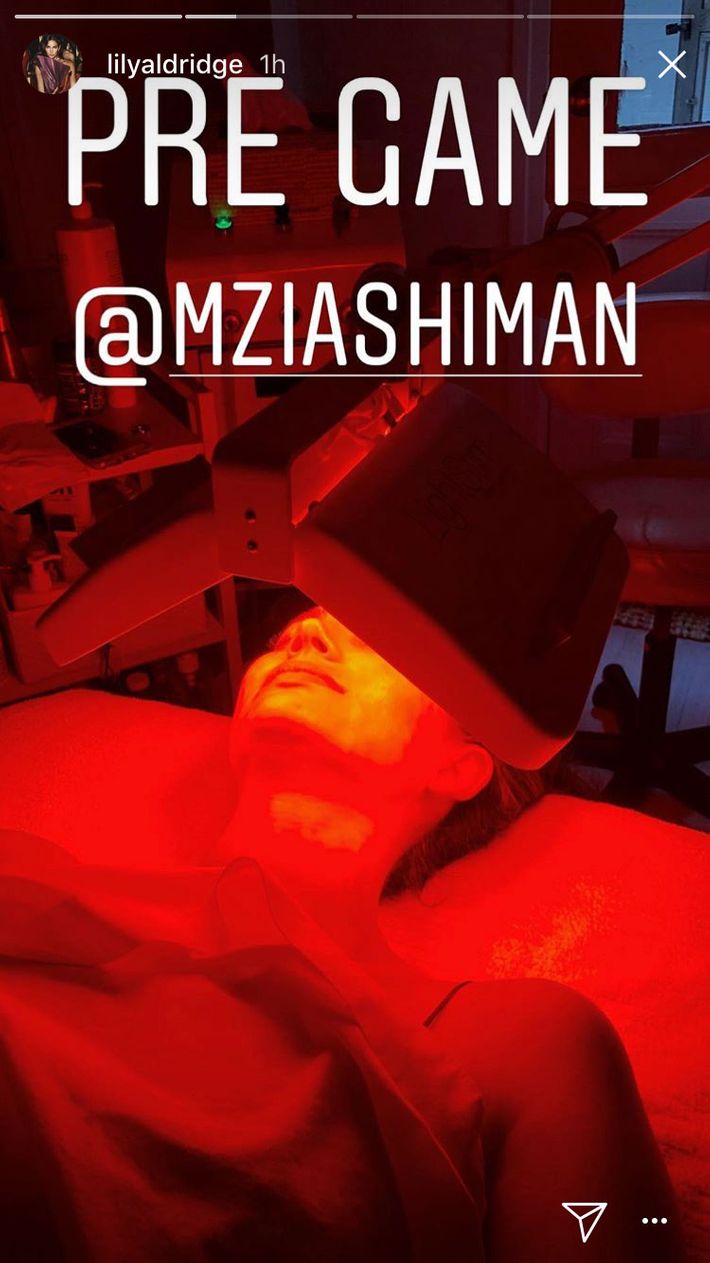 Olivia Munn (who's totally dating Chris Pratt, right?) is preparing for the Met Gala by … climbing into what she refers to as a "oversized honeypot." She also gave a shout-out to Beyoncé, who is NOT attending this year!
Rita Ora crouched next to her hotel window for a "quick flick."