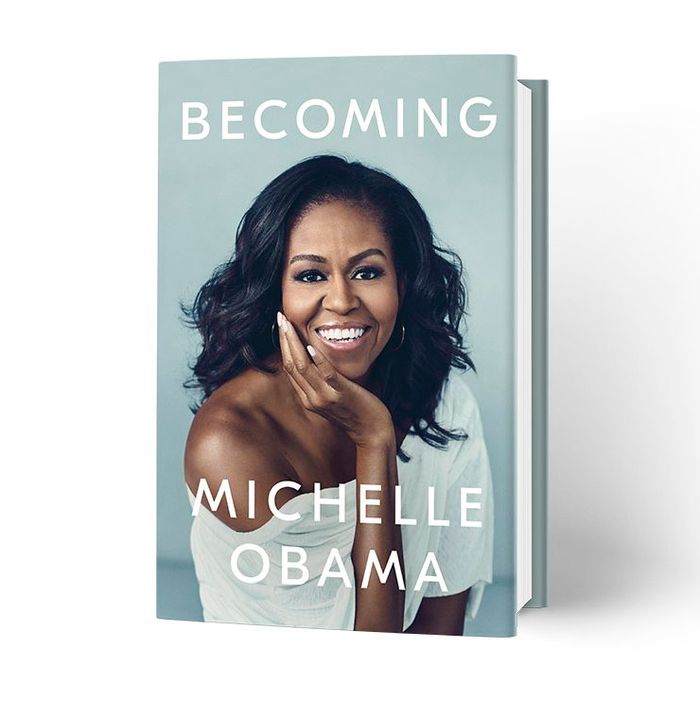 Michelle Obama's memoir, Becoming.
On Thursday morning, Michelle Obama finally revealed the cover of her forthcoming "deeply personal" memoir, Becoming, which will be released on November 13.
In a Twitter post, the former First Lady wrote of her forthcoming book, "As I prepare to share BECOMING this fall, I hope you'll also think about your own story, and trust that it will help you become whoever you aspire to be. Your story is what you have, what you will always have. It is something to own."
Obama announced that she would be releasing the book back in February, sharing Becoming's official website and opening up about the personal experience of writing her memoir. According to the website, the book is not as much a tell-all of her time in the White House, so much as it traces the significant moments of Obama's life. She wrote on Twitter at the time, "I talk about my roots and how a girl from the South Side found her voice. I hope my journey inspires readers to find the courage to become whoever they aspire to be." She added, "I can't wait to share my story."
In addition to publishing the book, Becoming publisher Penguin Random House confirmed back in February that Obama will also be embarking on a book tour. Unfortunately, the tour dates have yet to be released, but in the meantime, we can all just head to Washington, D.C., to visit the National Portrait Gallery and stare at Obama's stunning official Amy Sherald portrait as we wait.