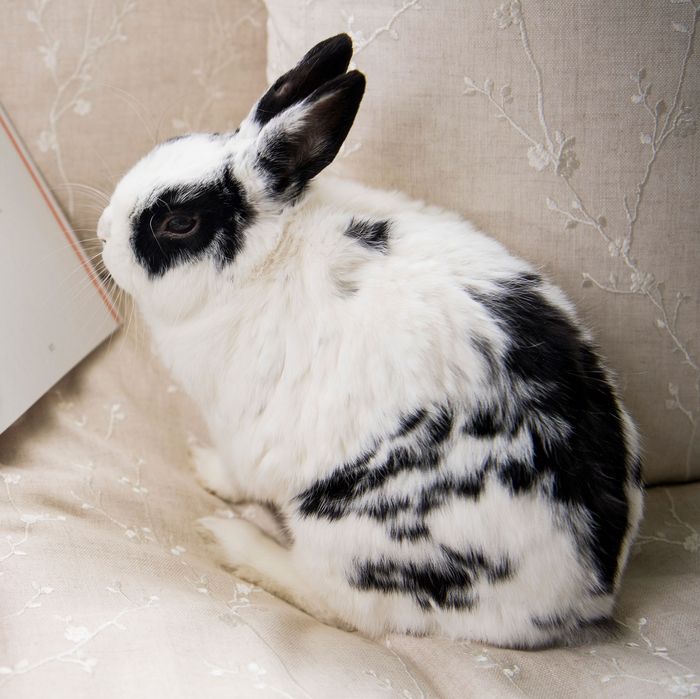 Marlon Bundo.
Photo: Carolyn Van Houten/The Washington Post/Getty Images
According to Vice-President Mike Pence's personal financial disclosures, the unofficial Bunny of the United States made up to $50,000 last year, which the Pences are "planning" on donating to organizations of their choice.
If we're getting technical here, aside from going on a book tour and shamelessly self-promoting, Marlon Bundo didn't perform any actual labor to earn the cash — he simply gave Mother Karen and her daughter Charlotte permission to lionize him in Marlon Bundo's Day in the Life of the Vice President, a children's picture book. In the their disclosures, the Pences declared between $15,001 and $50,000 in royalties for the book about the first-ever BOTUS and "Grampa" Pence.
According to reporter Justin Duckham, the Pences are donating that money to two organizations: Tracy's Kids, a nonprofit that provides art therapy to children fighting cancer, and Australia-based nonprofit A21, which bills itself as an anti-trafficking organization but ostensibly seeks to abolish the entire sex industry.
Meanwhile, comedian John Oliver did not respond to a request for comment about his profits for his book about gay Marlon Bundo, which he is reportedly donating to the Trevor Project and the AIDS United charity.