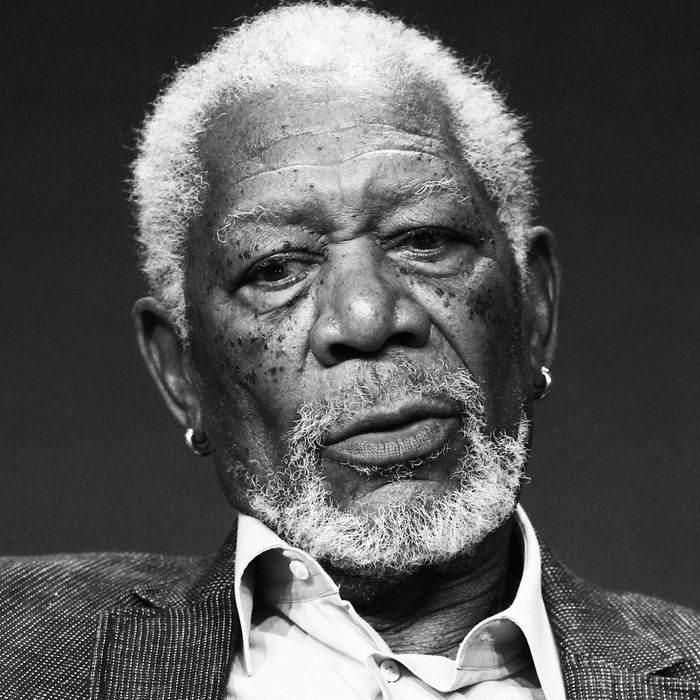 Morgan Freeman.
Photo: Frederick M. Brown/Getty Images
On Thursday, Morgan Freeman became the latest powerful man in Hollywood accused of sexual harassment, after CNN published a report in which eight women accused him of inappropriate behavior. In total, CNN spoke with 16 women for the investigation — and half of them accused the Driving Miss Daisy and Shawshank Redemption star of harassment.
Freeman, 80, is accused in the report of a range of harassing behavior: he allegedly inappropriately touched a production assistant on the set of a 2015 movie and routinely tried to lift her skirt, and he is also accused of allegedly regularly commenting on the bodies of women he works with and making them feel uncomfortable. He is also accused by CNN entertainment reporter Chloe Melas, a co-author of the report, of making inappropriate comments to her at a press junket. His alleged harassment of Melas is what sparked her to start looking into his behavior, according to the report.
Here, some of the biggest bombshells from the report.
A production assistant on the set of 2012's Going in Style says Freeman regularly harassed her — to the degree that Alan Arkin told him to stop. The young woman alleges the harassment lasted for several months, with Freeman subjecting her to unwanted touching and comments about her appearance nearly daily. She also said he "kept trying to lift up my skirt and asking if I was wearing underwear." But finally "Alan [Arkin] made a comment telling him to stop. Morgan got freaked out and didn't know what to say."
Women who worked on the 2012 set of Now You See Me say he made routine comments about their bodies. "He did comment on our bodies … We knew that if he was coming by … not to wear any top that would show our breasts, not to wear anything that would show our bottoms, meaning not wearing clothes that [were] fitted," a senior production staff member of the film told CNN.
Seven women say that Revelations Entertainment, Freeman's production house with Lori McCreary, fostered a "toxic" environment of harassment. Six former staffers allege they witnessed Freeman harass a woman, and one accused Freeman of making inappropriate sexual remarks about her. One woman claims McCreary made a "discriminatory remark" about a female candidate for a position at the Producers Guild of America, where McCreary serves as co-president, and another claims that McCreary allegedly witnessed one of the incidents of Freeman's harassment.
Many of the incidents are said to have occurred in public. The CNN report reads, "The allegations against Freeman are not about things that happened in private; they are about things that allegedly happened in public, in front of witnesses — even in front of cameras."
Three entertainment reporters say Freeman made inappropriate comments to them during press junkets for his films — including CNN entertainment reporter Chloe Melas, a co-writer of the report. Melas alleges that she was six months pregnant when she interviewed Freeman at a junket for Going in Style, and in a room that included his co-stars Arkin and Michael Caine, he wouldn't let go of her hand while looking her up and down and saying repeated variations of "I wish I were there." He also told her, "You are ripe." Cameras filming the interview recorded Freeman's remark, "Boy do I wish I was there."
A former executive at Revelations says that at his 79th office birthday party at Revelations, he stood uncomfortably close to women after employees were instructed to stand around him in a circle and introduce themselves. One former executive told CNN, that with the women in the circle, he would "stand maybe within an inch of their face and just look them up and down and not say anything, and then would move on to the next woman and he'd stand like within an inch of their face and look them up and down and not say anything, and it was really, really strange."
Check out the full report here.