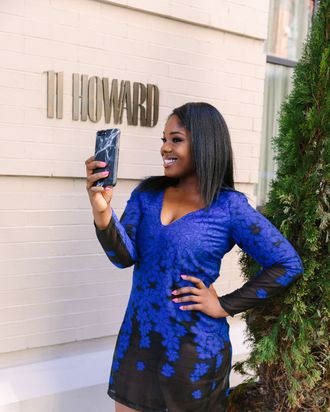 Welcome back to the party-planning guide that is sure to be adopted by both Kensington Palace and Kris Jenner Communications! In my previous post, I detailed how my event-coordinating sister Rachel and I secured our vendors, and started making my dream a reality. Today, I'm giving you an inside look at just how demanding and fun the day was.
Before I even knew what the term "influencer" meant, I always wanted to be one. No shade to anyone else, but my lifestyle is the best. Plus, I figured posing for pics, passing out goodies, and drinking free drinks would be right up my alley, which is why my #SponCon party even came to be. While I had the most fun I've ever had at a birthday party since preschool, I wasn't prepared for the immense amount of stress and anxiety that the actual day brought on. Now, I understand the importance of having a team of people to keep every ball in the air and why influencing your followers is a gig that's not to be taken lightly.
The Day of Show
Rachel and I called the occasion "the day of show," because it truly was a production. Not only did I have to remember how many endorsements I needed to post throughout the day, I also had to keep to the strict schedule Rachel had set. To help keep me on track, Rachel was logged into all of my social-media accounts, prepared to post on my behalf. As both my older sister and party planner, Rachel anticipated my getting too drunk; thus, she prewrote tweets/Instagram captions that could be easily copy-and-pasted. Like this one:
You'll notice, in the above video, I shout out Neuro Drinks (Kim Kardashian's a fan). Yes, Neuro helped me get pumped up for the kiki, but here was my first mistake: I amended Rachel's social-media copy with my own original thoughts. There were conversations that I, as talent, was not privy to — the back-and-forth between Rachel and the brands, getting the copy correct and approved for social media.
This meant that going off-script was a MAJOR misstep, and for that I apologized and corrected my ways. But here's the gag: Getting in trouble on the day of your birthday party just makes you feel younger than ever. You should try it!
The Hotel
Arriving at the 11 Howard hotel on the day of my party was a dream. Swiftly, Rachel and I were checked in. I nearly screamed into the abyss "HARRY AND MEGHAN, WHO!?!" because we were treated like Royalty. Like, I needed a robe, and within minutes someone was at my door with a robe and a pair of slippers that fit perfectly. Immediately, I stripped myself of my poor street clothes and sprawled across my bed, waiting for Rachel to tell me what I needed to do next.
The ladies I had at my side for pre-party photos and fun were my bestest friend ever, Blair Undem, who traveled all the way from Baltimore, the Cut's very own Hilary Duff Allie Jones, and my dress-designing friend, Jasmin Carmen.
Glam
As my closest friends — Blair Undem, the Cut's very own Hilary Duff Allie Jones, and my dress-designing friend Jasmin Carmen — and I sipped Champagne, Mimi Kamara, my makeup artist, beat my face into celebrity oblivion. The bathroom had the best counter space and lighting, which meant that yes, I sat on a toilet seat with a pillow behind my back for support. If you have a problem with that I'd love to hear where YOU got YOUR makeup done for YOUR FREE BIRTHDAY PARTY!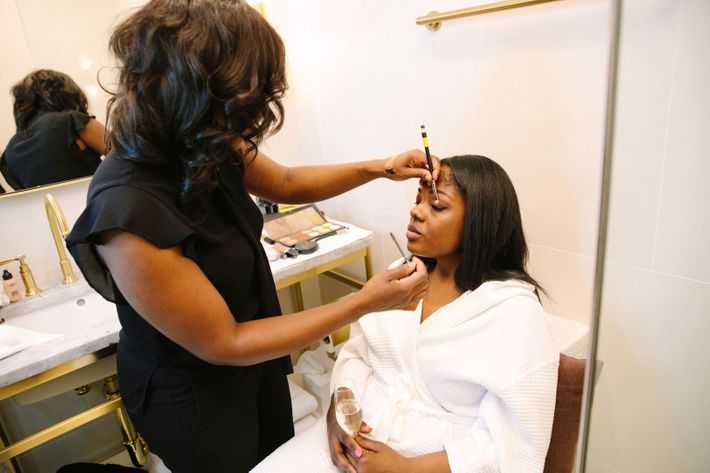 Carrying a luggage full of supplies and an LED ring light that would make Erika Jayne question her glam choices, Mimi had just two photos I'd sent her for inspiration, and she took each idea, and made it work for me. I could have told her I wanted to look like Baby Bop and she would have gotten me all set, with a smile.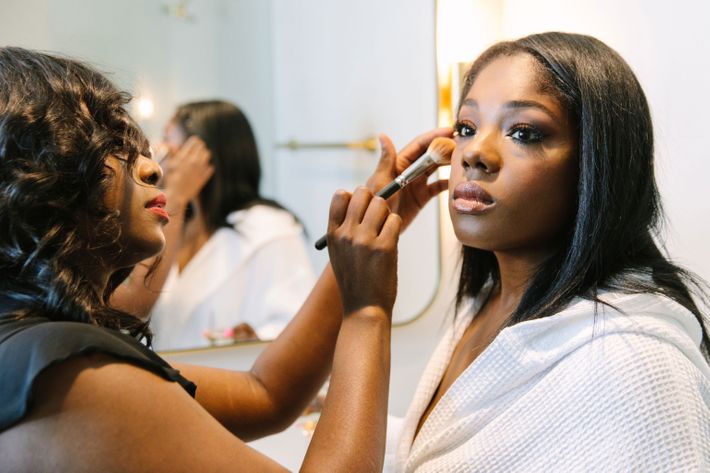 After makeup, I laid down the edges of my hair as best I could and kept it moving. Since I've been 12, ya girl's had her hair the same: long, straight, and parted slightly off center. It's possible that I could still be suffering from the side effects of getting my hair done differently just once, in curls (that "will drop in 20 minutes," according to the stylist), the same day I saw the first Sex and the City movie in 2008. I was still in high school, in St. Louis, which is why my friends called me "Saint Louise from St. Louis," paying homage to Jennifer Hudson's character. What I'm getting at is, we looked exactly the same. I was basically Shirley Temple in blackface, with the emotional constitution of a prepubescent puppy.
Plus, not getting my hair done meant I could get into my dress that much sooner. Jasmin Carmen, who essentially had just a brief nap the night before, popped by to help me get into my custom J.CARMEN design. Like the night before, getting the dress on took a lot of shimmying, with my bare butt in Jasmine's face. Not because the dress was too small, but because it fit me PERFECTLY! Like, it may as well have slid out of my mother's crotch right along with me in 1991.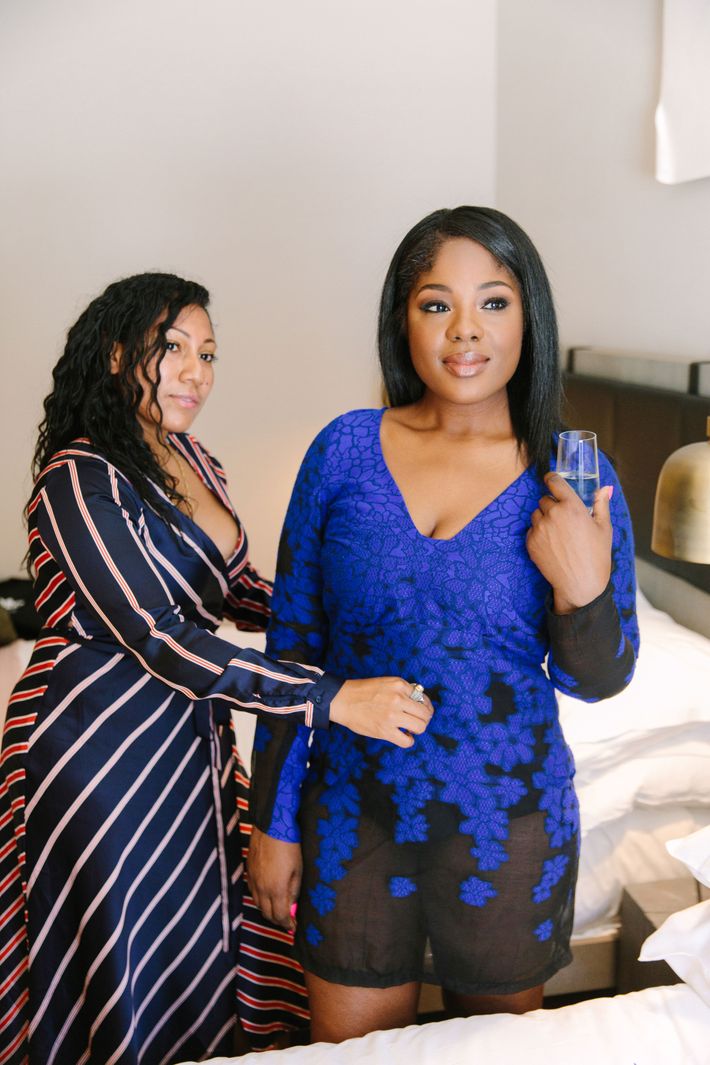 Once I was wearing my dress, I just had to take some photos that could be used for my personal arsenal of sophisticated thirst traps — and ideally my submission packet to finally get off the waiting list for Raya. Perched on the bed, Champagne in hand, I giggled into the atmosphere, creating the beautiful shots you see below. I was told afterward that my performance and laughter were "bone-chilling" — "something I'll never forget," according to Allie Jones. I take these comments as complete jealousy, and I'll hear nothing more on the matter.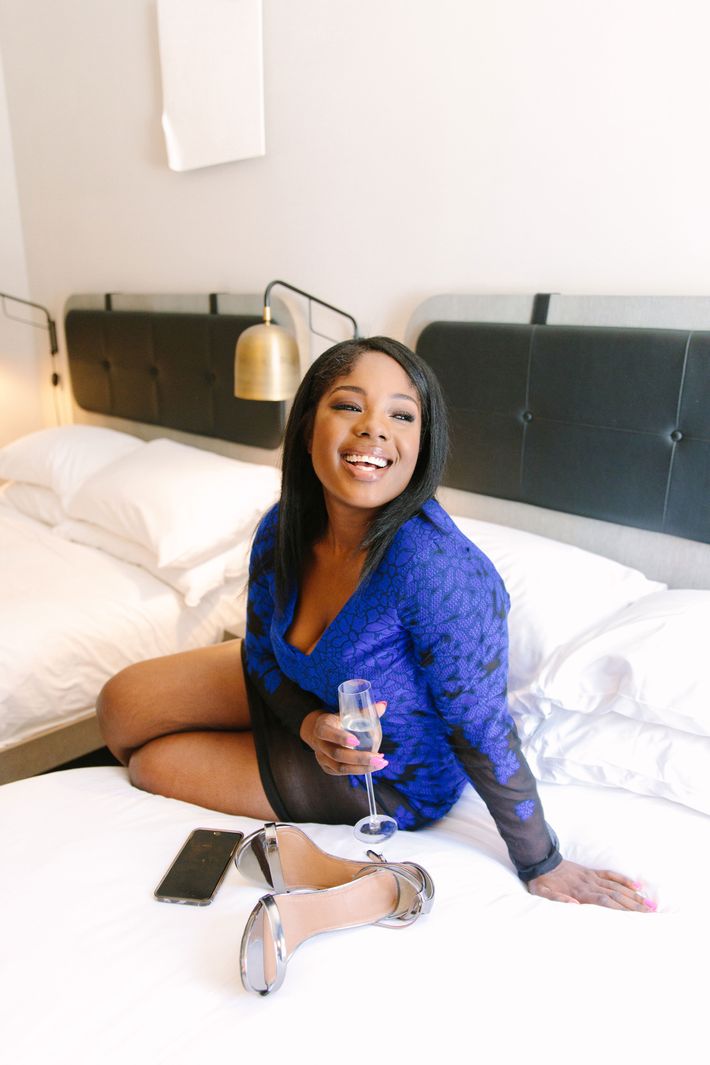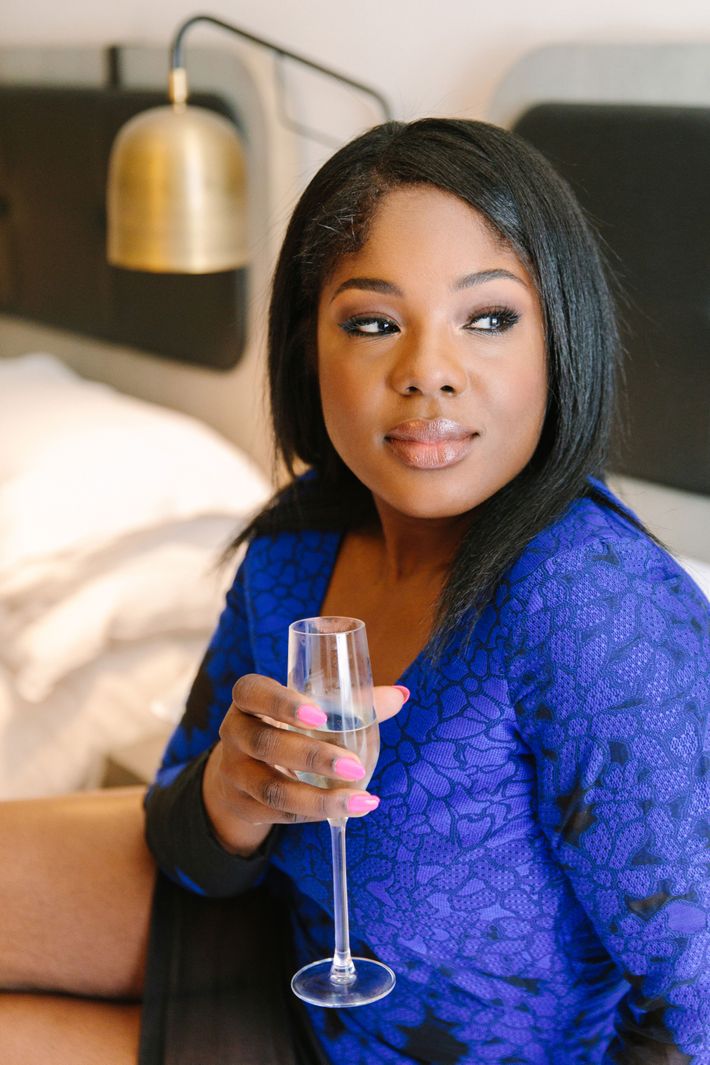 Following my bed series, I took a couple of close-up shots; then I grabbed my crew and my Champagne for a photo shoot all up and through the 11 Howard hotel. Rachel coordinated with the hotel, giving us free reign to take photos in the Library, where we toasted to the good life; the staircase, where we descended on our haters; and the hotel lobby, where I actually look like every member of Forbes' 30 Under 30 spread.
My only regret is that I have yet to find a group of loved ones who can meet me on my level, height-wise. No disrespect to anyone under the wealthy height of five-foot-seven, but like, please do better in that department.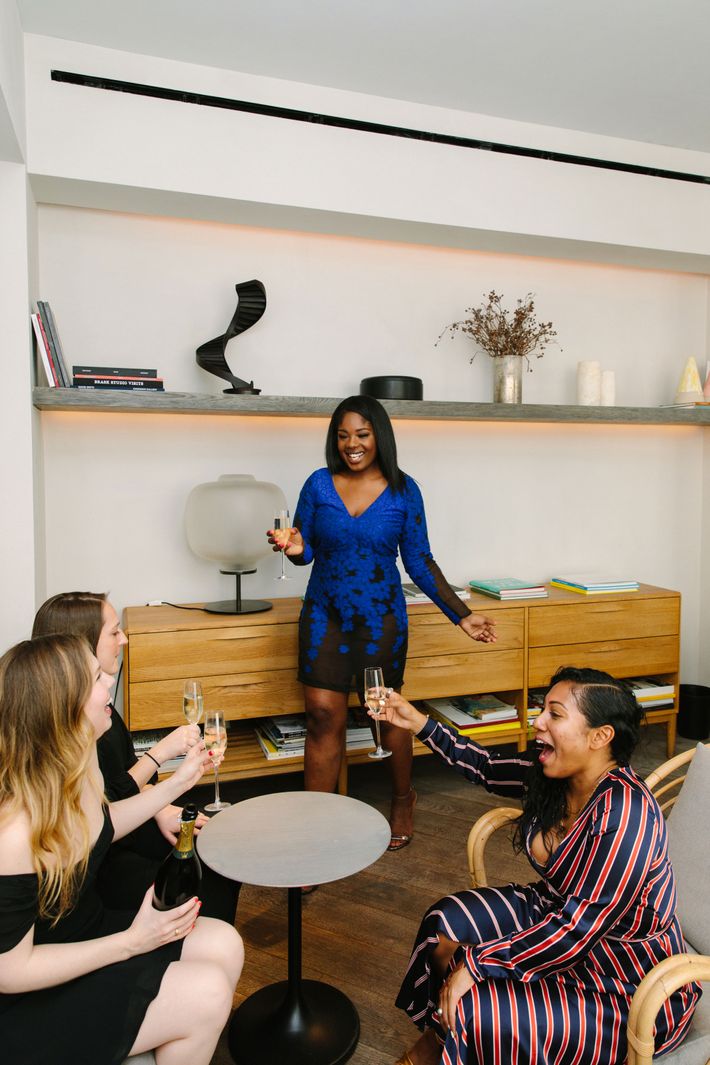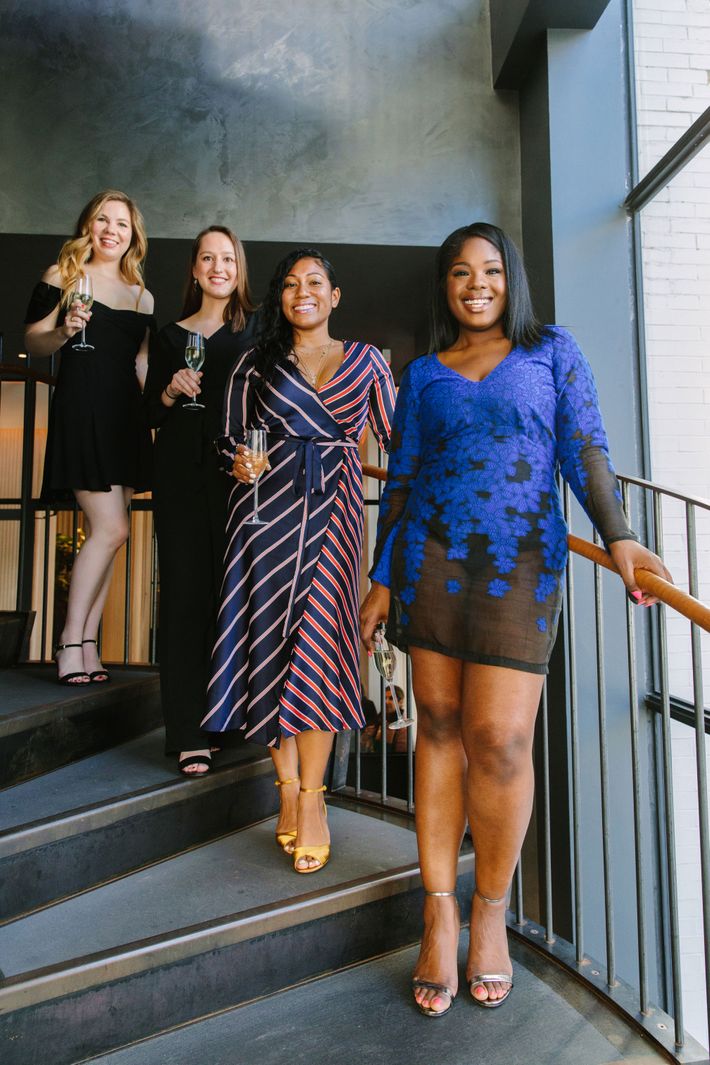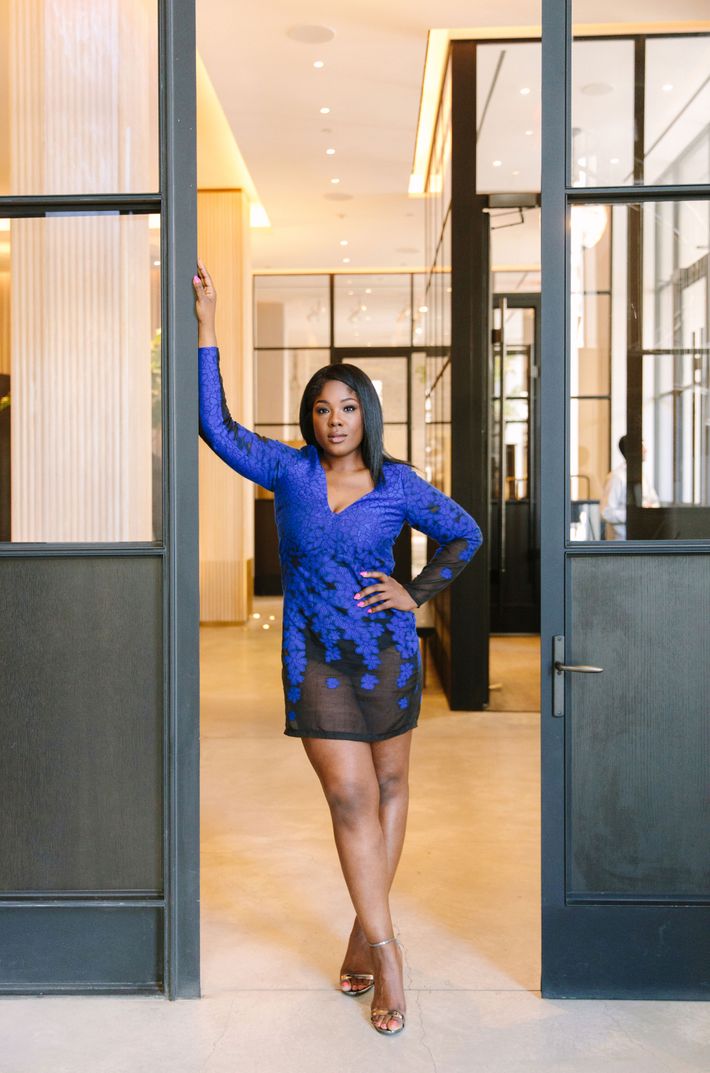 Once we left the hotel, you know I couldn't just hail my own cab and make my way to the party! Hunnies, my lovely photographer Jenna arranged with the doorperson to hail me a yellow taxi cab so I could arrive in style. Once the taxi arrived, I took a few photos in the car, making traffic wait for my moment to complete.
What's even crazier: A friend of mine who couldn't make it to the party saw me taking these photos from her cab behind mine!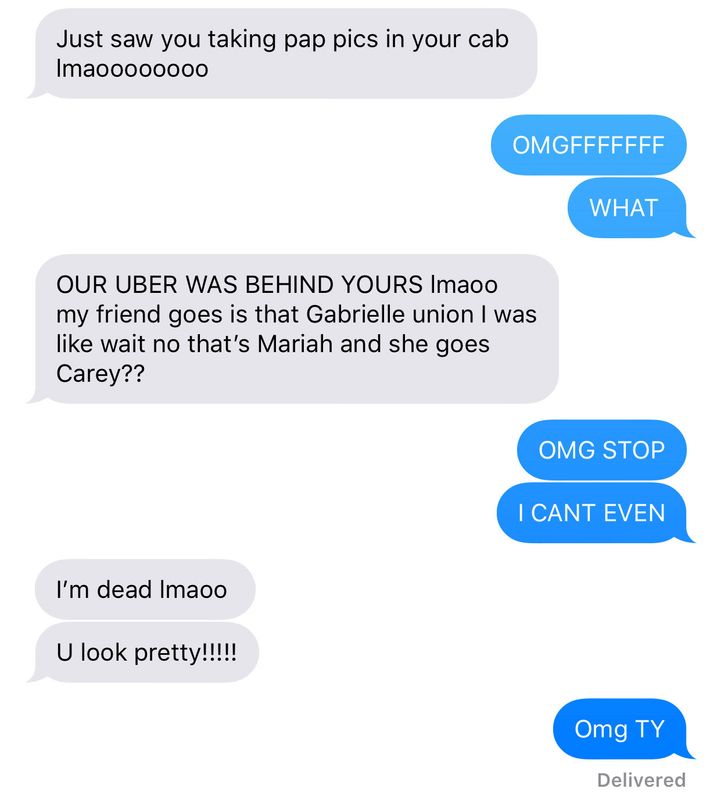 In the cab, anxiety descended. I hadn't heard from my sisters about the party set-up, cake acquisition, or my dear friend (who shall not be named because she works for a competing publication/she may or may not be marrying an English Prince later this month) who was in charge of picking up the balloons. I regret to inform you that balloon sellers do NOT like giving away helium sacs for free for ANY cause or website. This meant my friend had to trek to a party supply store on her way to the party, and I kid you not, she (with my M.R.S. initial balloons) and I arrived at the same time. Before you ask, the M.R.S. is not a sick scam to find a mate — those are my actual initials.
The Party Itself
There's no way else to describe it: Walking into the party at MID|NIGHTS was, for me, pure bliss. My guests were already sipping on my signature cocktail, the Mariah at Midnights, and posting on social.
What was it like to walking to the party as a guest? Upon entering, each guest handed over their doll — the charitable donation to Cardinal Glennon Children's Hospital in St. Louis that earned entry — and Rachel handed them the Media Guide, which listed the Instagram and Twitter handles for all the vendors. While Rachel put together the guide's contents, my contribution was to sign each one. But because it features my signature, this piece of paper will not be posted. I do think some things should remain private, Mom.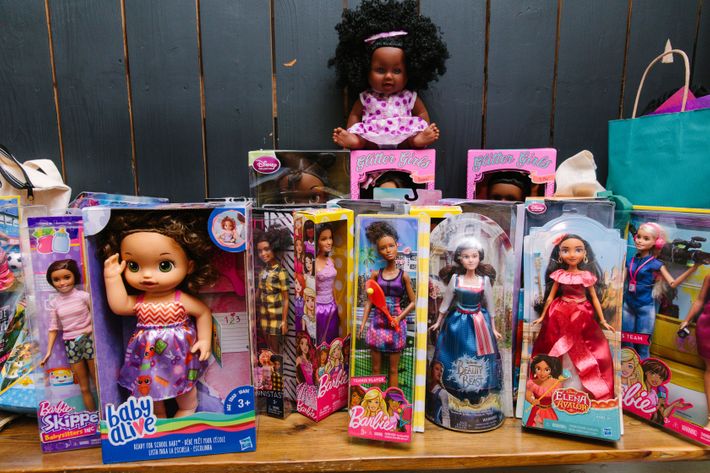 Before I arrived, Rachel had already displayed my MARIAH Season 2 gift bags made by BCCO NYC, and filled with SQUISH gummies, Bissinger's Handcrafted Chocolatier candy, and Brooklyn Tea. The bar was already serving drinks, and there was even a PRINTED MENU of beverages. My signature drink was made with Simple Vodka and St-Germain, which paired so well with the Domaine de l'Estoile rosé. Rachel had also set up a VIP table for my celebrity guests and a press table for my journalist friends. My brand!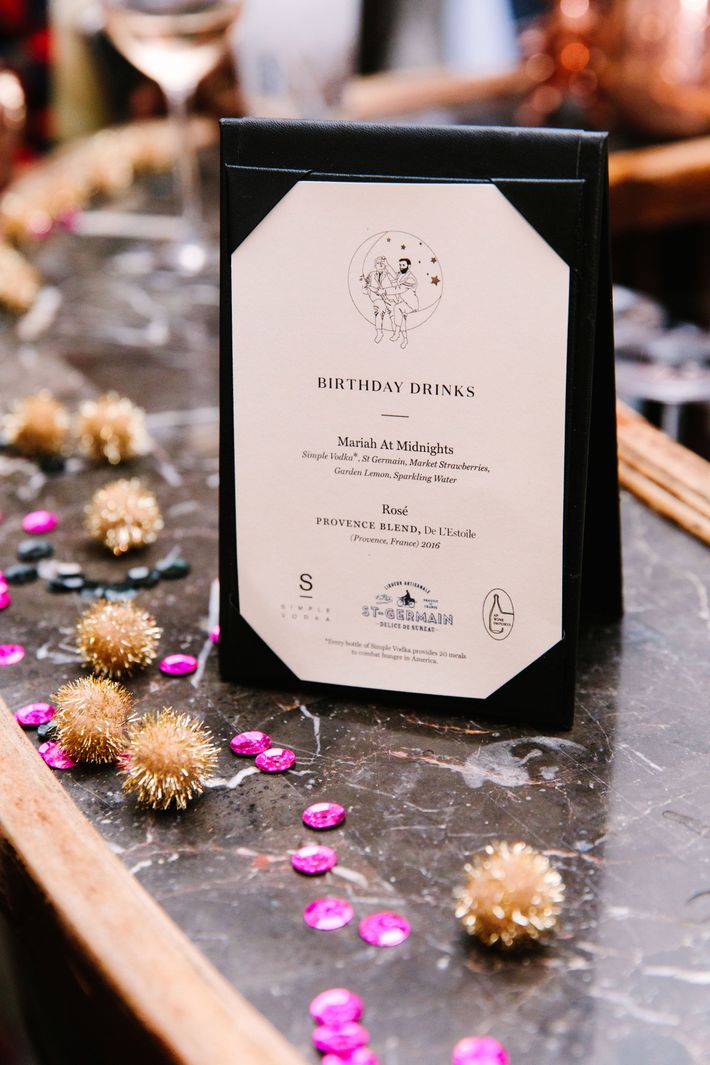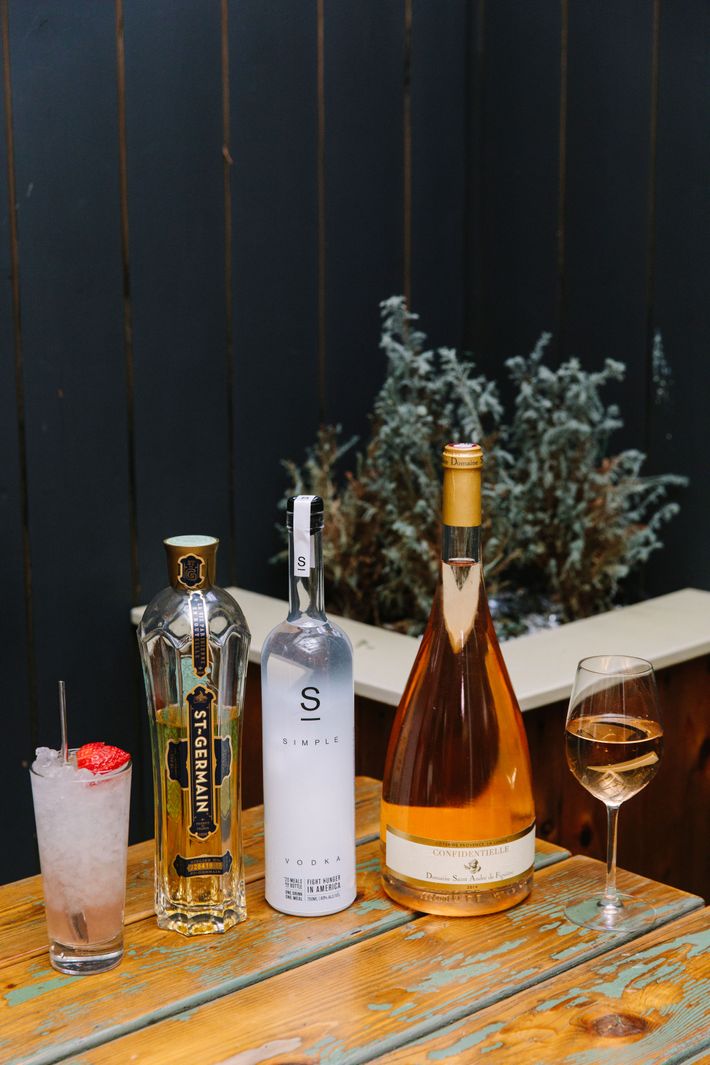 As friends and family trickled in, many entered as though the event were a haunted house. Very confused, no one really knew what was happening or what type of party I was throwing. But despite any confusion or misgivings, my guests followed instructions well. There was a strict head count of 40 people, which I'm pleased to report was respected. I also asked that everyone dress in cocktail-chic attire, which many did. I mean, I got more texts than I would have liked asking what "cocktail chic" meant, but people tried their best.
Celebs
I was happy to see my friends and family, but like any #SponCon Queen I was more excited to see the celebs I had in attendance. I keep an elite circle of friends, so my first invite was my very own cousin, Austin Smith, who was in the original Broadway cast of the cultural juggernaut/ Tony Award–winning musical Hamilton. Jocelyn Bioh, best known for her latest Off Broadway play School Girls: Or, the African Mean Girls Play, was also in attendance. If you didn't get a chance to see School Girls — which premiered to nonstop critical acclaim this past fall — you're in luck, because Jocelyn's play is coming back later this year.
I also invited the Becks, New York's very own power couple. If you took even one breath in the early 2000s there's not a chance in Tristan Thompson's hometown of Hell that you don't recognize Melissa from either her Real World days or her Girls Behaving Badly prank show days. You can keep up with current-day Melissa, who's married to Justin Beck, the guitarist for metal band Glassjaw (their new single "shira" is out now), on her Patron.
To sing me Happy Birthday and generally elevate the space, I needed a professional vocalist. I called on Amber Iman, who's fresh off a year touring as Peggy with the first national tour of Hamilton. She also played Nina Simone in Broadway's Soul Doctor, so you know baby girl can sing! She led guests in a rousing rendition of Happy Birthday that would make even Stevie Wonder wonder where he went wrong with his version of the classic tune.
If you're wondering why I had celebrities there, well, what social event hostess would I be without feeding the mouths and the eyes of my guests? This was all about making my pals feel special, and I think mingling with the elite does just that. There's only so much Mariah to go around!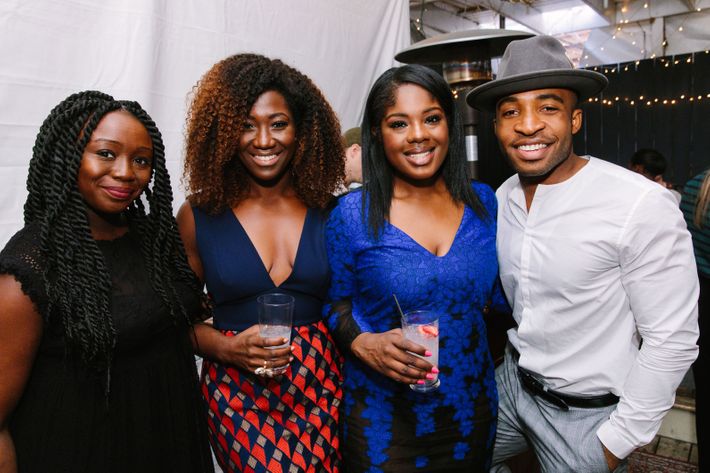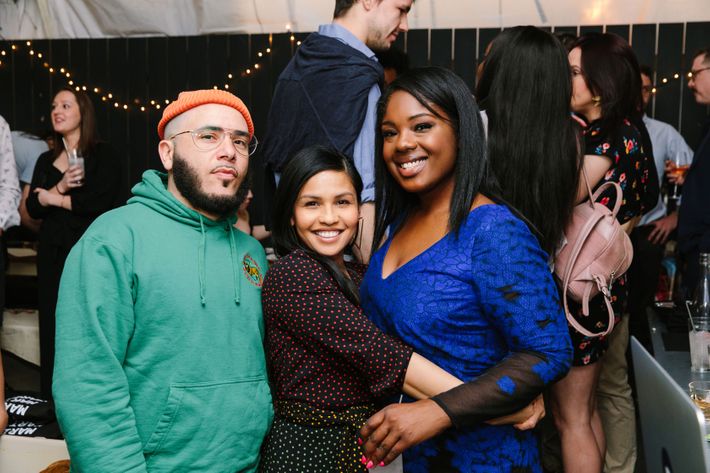 The vibe for the day, according to my guests, was "shock and awe." My guests were genuinely fascinated at how everything came together so well — from the MARIAH swag bags to the Mariah playlist curated by my friend Gillian Sandman. Rachel was a workhorse during the event, from making sure my Clementine Bakery Cake came out on time for the Happy Birthday sing-along, to reminding each and every guest to take their swag bag.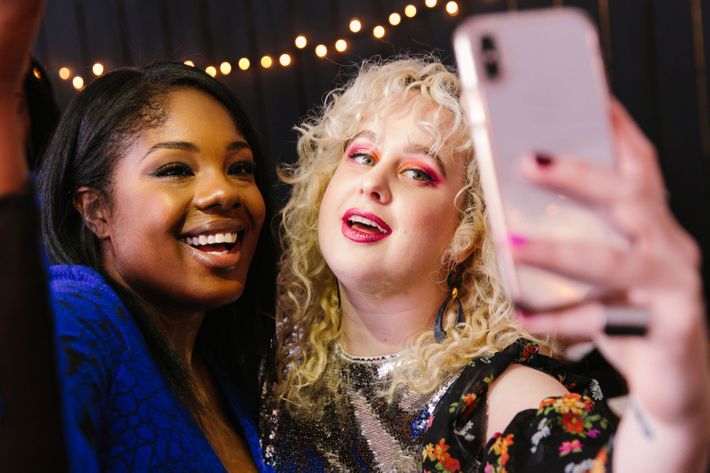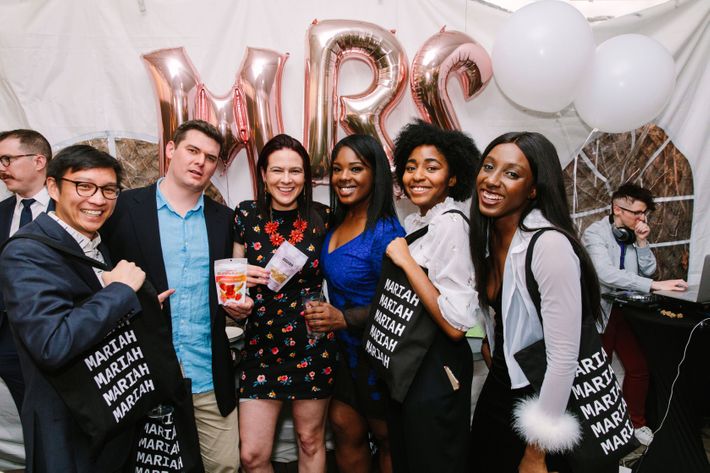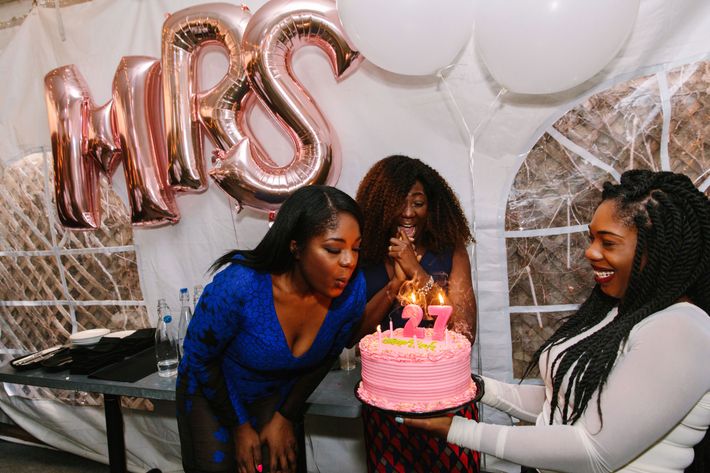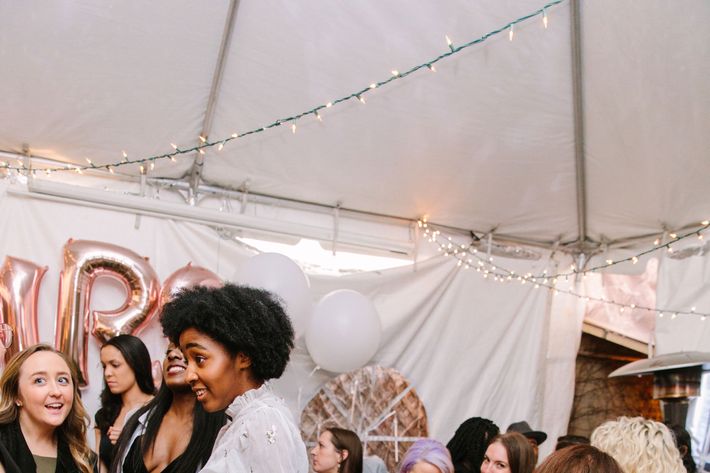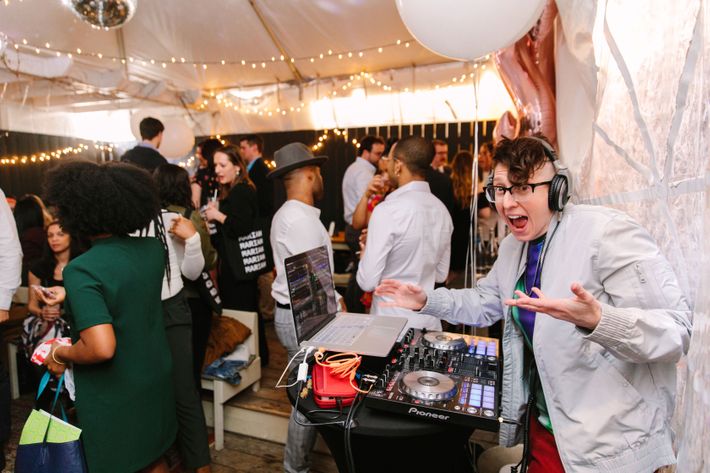 We had the space for two hours, which I think was just the right amount of time to get people properly tipsy for their next events, complete with a sugar high and the memory of a good time. Because it was still light out when we left, I of course had to take some more product pics on the rugged streets of Brooklyn.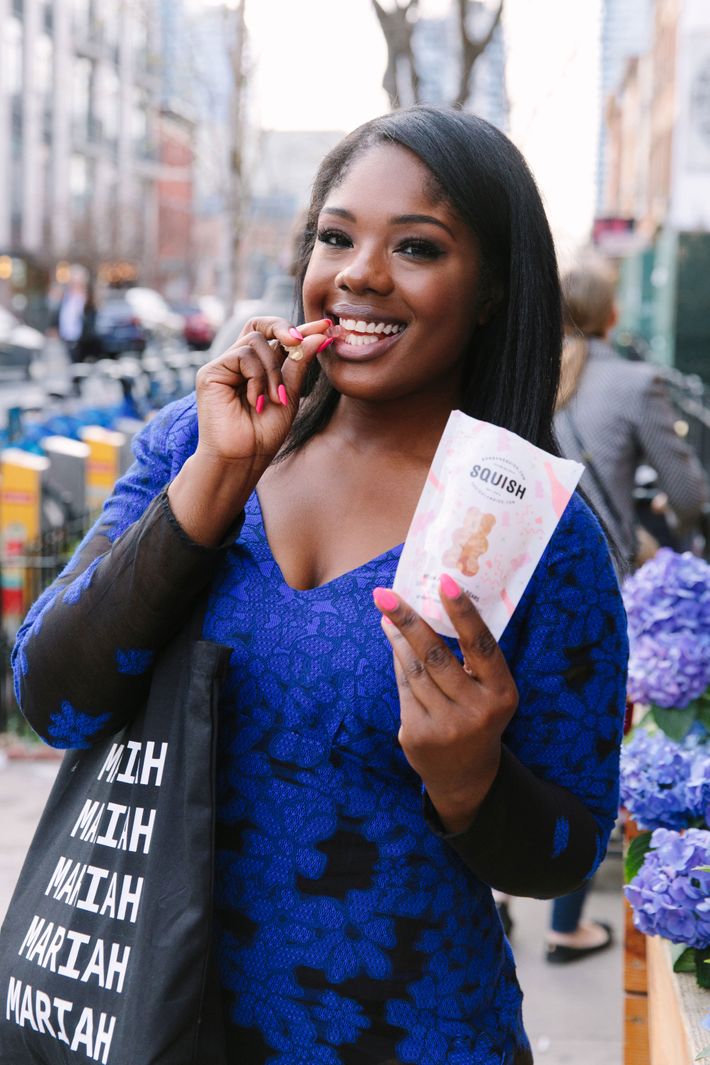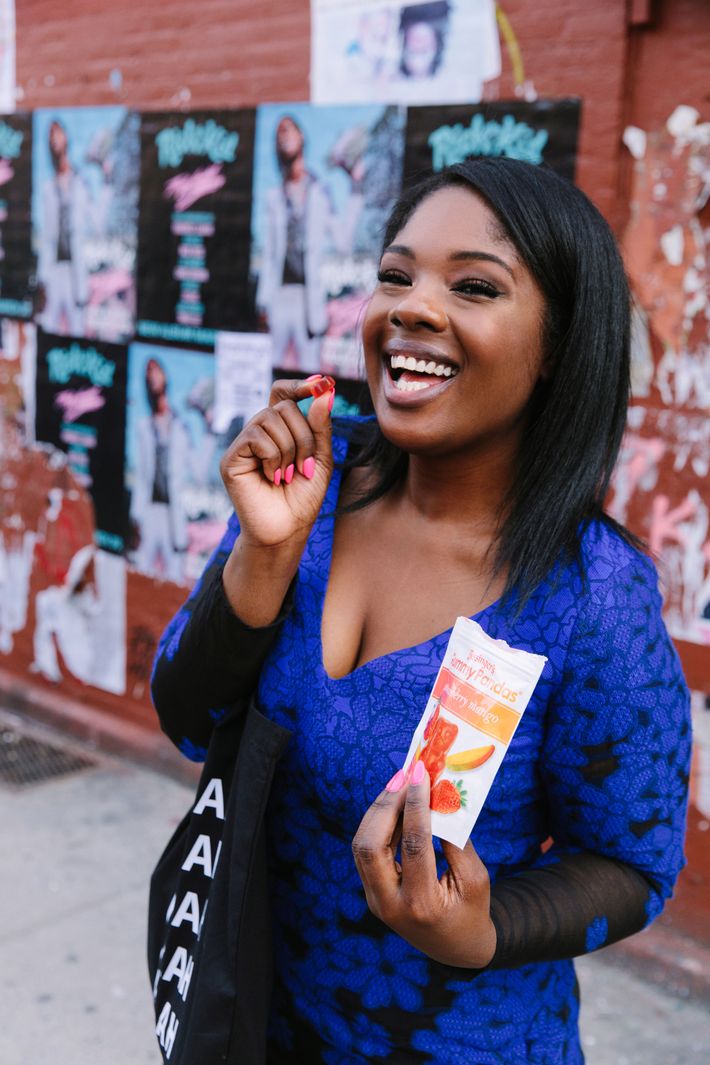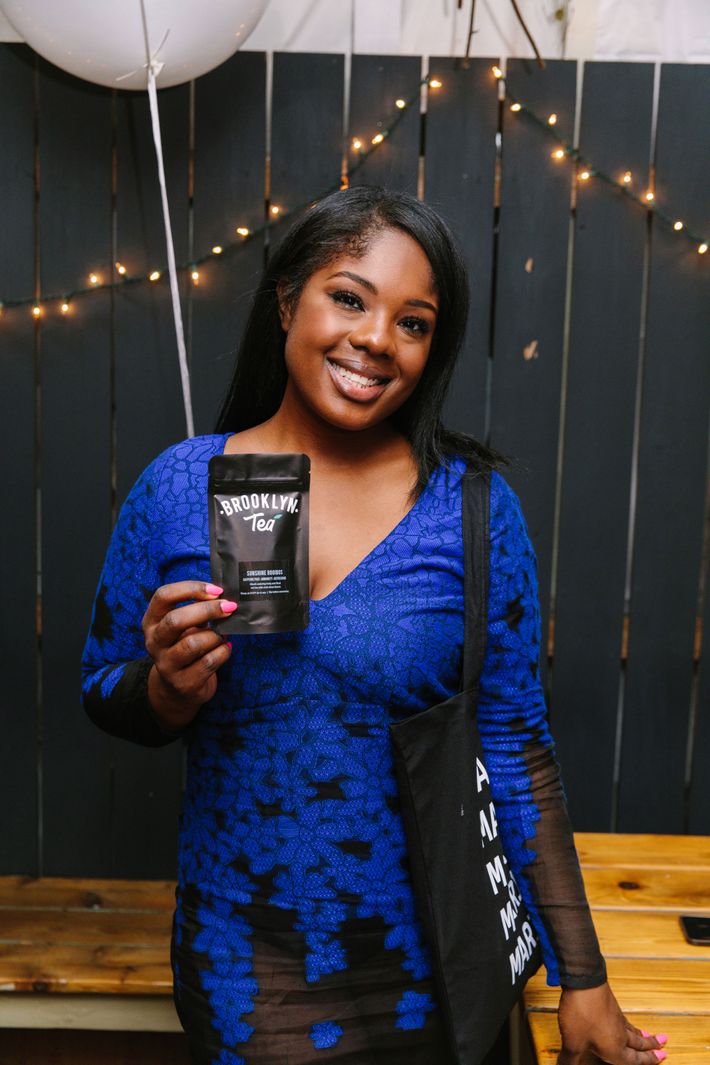 After my party ended, I felt sad and distressed. I just wasn't sure if the party had gone well. But I was filled with the comfort of knowing a nightcap awaited me at 11 Howard's bar/restaurant the Blond, thanks to One Night app.
I took my sisters, Rachel, Lauren, Brooke, Shannon, and Blair, with me for the final stop of the night: the hotel bar. As all influencers do, I needed some private time with my inner circle to get a debrief of the day. With Rachel, I made sure that my performance throughout the day was #ad worthy. Like, did I post enough on my main feed? Take enough Insta Stories? Guess what: I did! With my other gals, I reached out to my toughest critic, my sister-in-law Brooke, to ask how she enjoyed the night. She told me that she had fun. Good enough for me!
It's Over, Wow
I know I did something silly, weird, and slightly unhinged, but I did learn a lot. For one, the influencer world is actually quite hard. As you've seen above, my smile's more believable in some photos than others — the stress of making sure I posted enough and my guests were posting enough was enough to lay me out for days. With promotional work, you cannot miss a detail, and it's helpful to have a team, or a Rachel, to guide you through. Everyone Rachel worked with was kind, helpful, and excited. Even though I'm a nobody, my vendors made sure to make me feel special and their excitement about the party really amped me up.
And, honestly, this party was not even mine. I just showed up and reaped the rewards of all of Rachel's hard work and the incredible generosity of my vendors, some of which happened to be dear friends of mine who are far too kind for this wretched world we live in. While living my #SponCon dreams, I was reminded there's a difference between posting sponsored content and being hired to post an ad. I never got paid by any of my vendors — I just got goods for free.
Thank you, thank you, thank you again to everyone who made Mariah's Sponsored 27th a reality. I'll see you next year, for my 25th!