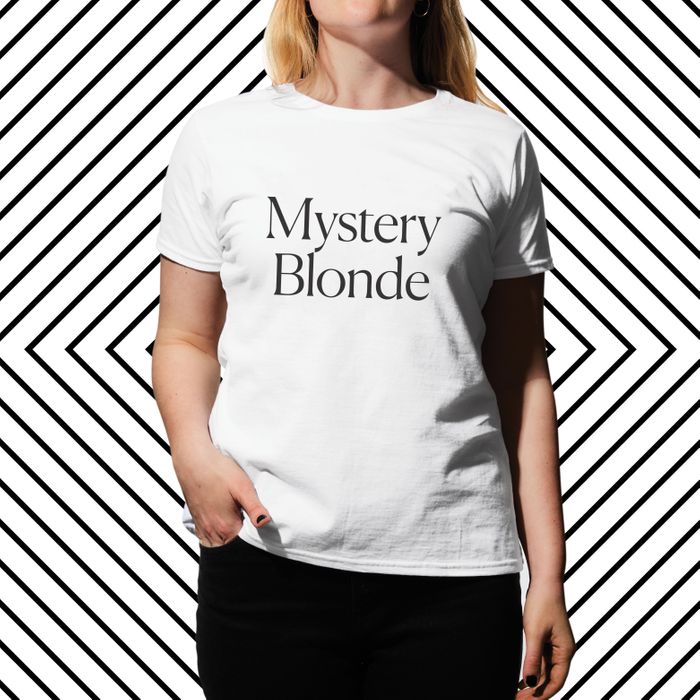 As promised, new slogans that we're thinking about a lot will be added to the Cut Shop each week. Here's our latest addition!
On Monday, it was reported that your angsty crush Timothée Chalamet was seen making out with a mystery blonde. Timo-tay and the blonde — who has a name, but we didn't know it yet — were spotted together at the Cannes Film Festival in France, also known as sleepaway camp for celebrities.
Thanks to the internet, the mystery of the mystery blonde was quickly solved: Chalamet was locking lips with the Italian model and influencer Marta Pozzan, who has around 200,000 followers on Instagram. According to her profile, she dyed her hair blonde at the end of March — a decision that has clearly worked in her favor.
You know who else loves mystery blondes? Leonardo DiCaprio. Thankfully, Timmy and Leo haven't fallen for the same mystery blonde … yet. But with this new Cut T-shirt, it could soon be you. Even if you're a brunette.
See all the Cut Shop t-shirts, here.