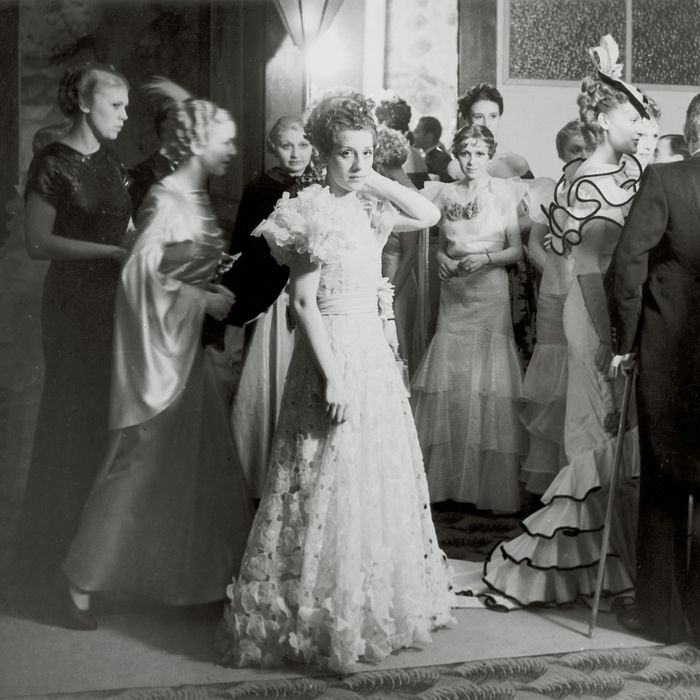 A couture show, 1935.
Photo: Brassai
Few locations inspire such immediate and glamorous imagery as Paris, and one photographer is known for capturing the city's 20th-century nightlife. The work of Brassaï, the single-name Hungarian-French photographer, is being memorialized in an eponymous, 368-page tome, out now from Spanish publisher Fundación Mapfre. He moved to Paris in the glitzy, Fitzgerald-filled 1920s and documented France until his death, in 1984.
Naturally, he was friends with the clique of artists and writers who populated France in the 1930s and hung around with Picasso and Salvador Dalí. He garnered fame and international attention for his book Paris de Nuit and is considered a pioneer in nighttime photography of cities. One Parisian expatriate, American writer Henry Miller, called him "the eye of Paris." Brassaï captured both high and low society: beautiful couples and couture shows as well as the grittier side of Parisian nightlife, including hookups in bars and moments in brothels.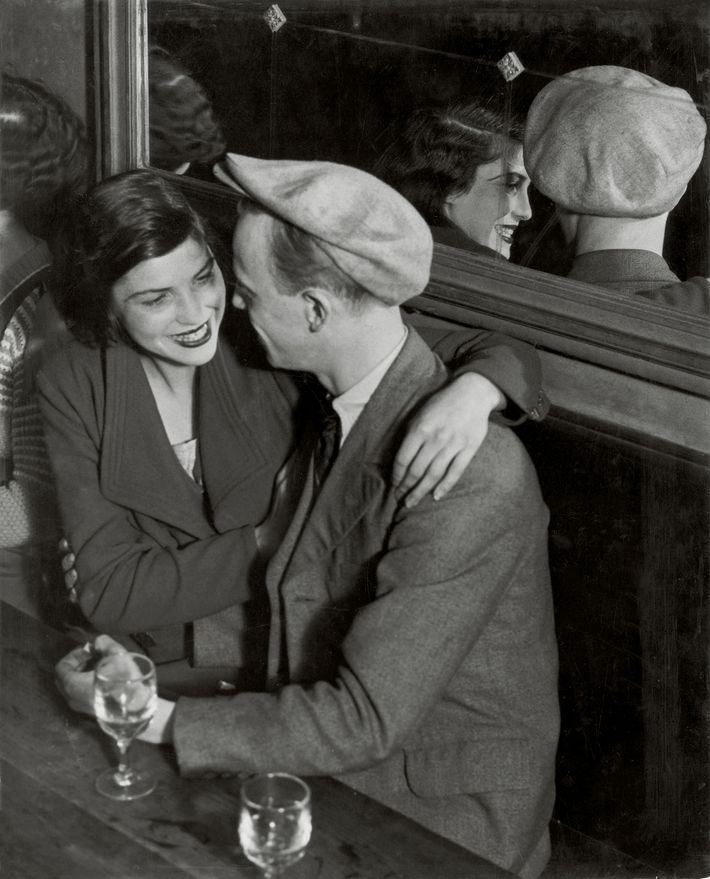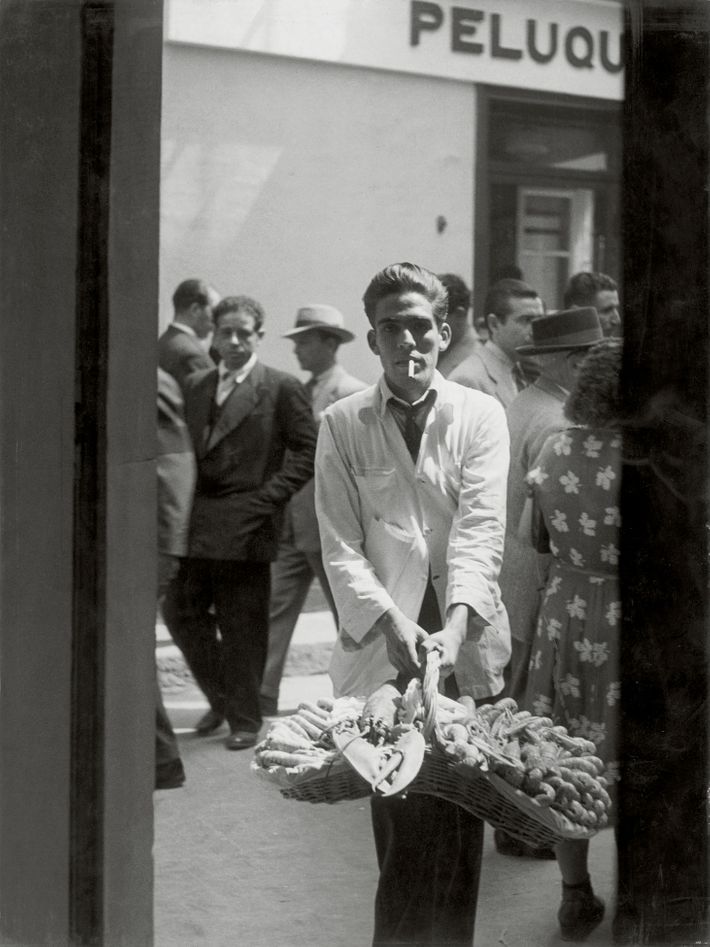 Brassaï's work has been a source of whimsy and inspiration for creatives. Grace Coddington, renowned former creative director of American Vogue, famously planned an elaborate shoot inspired by Brassaï's rendition of Paris in the documentary The September Issue. His work has provided inspiration to numerous runway collections, including John Galliano in 2007 and Céline in 2014.
The new book, Brassaï, groups his work into 18 different sections including "Paris at Night," "Pleasures," and "Graffiti." For any Francophiles, party animals, or budding photographers, an overview of Brassaï's work is a must. It's available now for $75 at Artbook.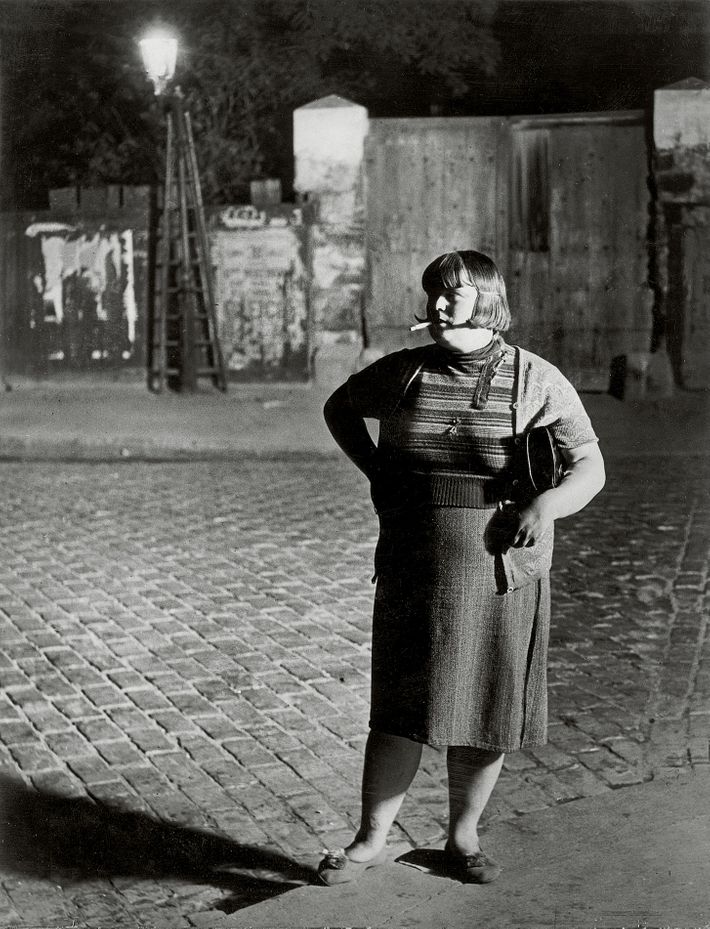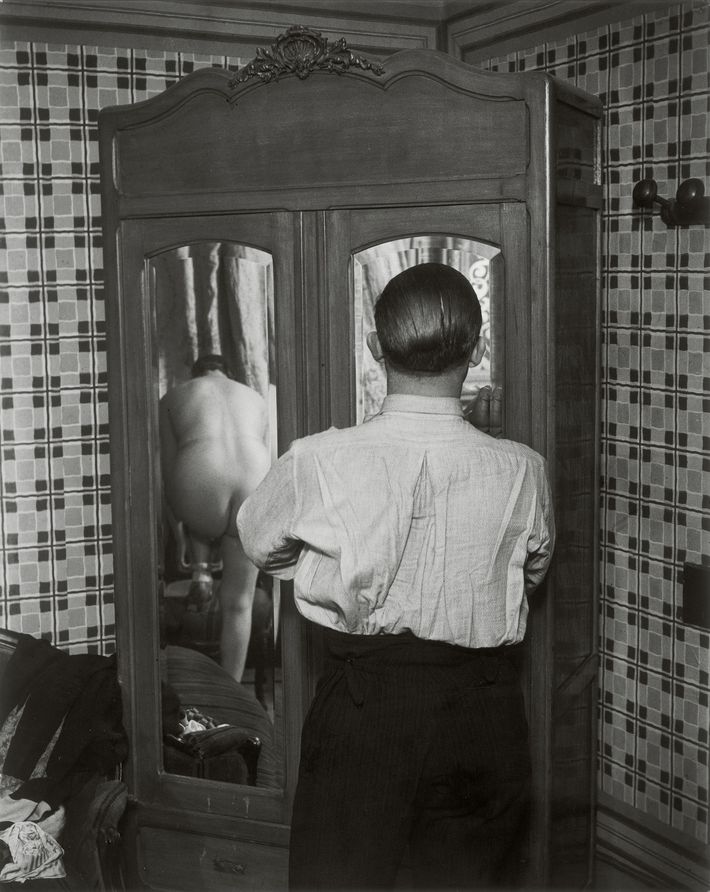 Photo: Courtesy of Fundación Mapfre​