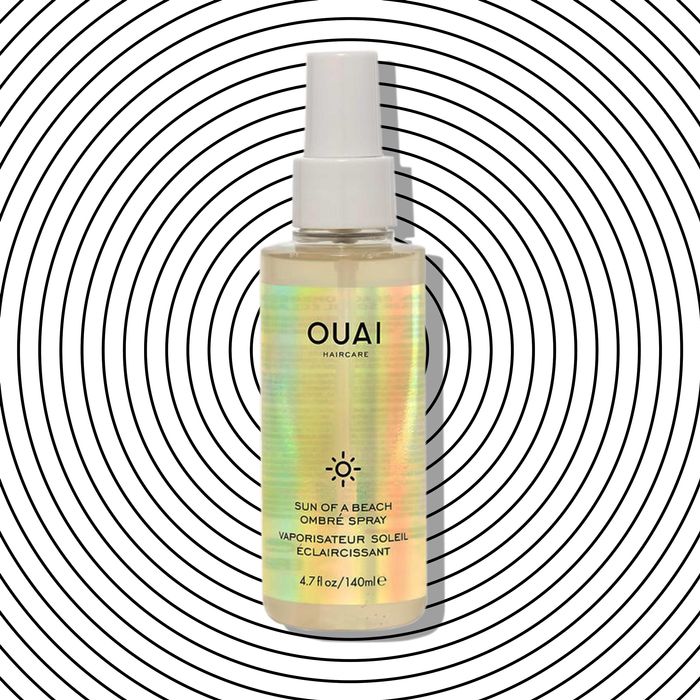 After hearing millennials beg for an updated version of the classic lightening spray Sun-In, Ouai's Jen Atkin created the Sun of a Beach Ombré Spray. The product offers a mild version of highlights without a trip to the salon.
The ombré spray is made with a mix of lemon and pineapple juice, just like the homemade recipe some of us used back in high school. Ouai's version also contains hydrogen peroxide and coconut water to gradually lighten hair while hydrating dry strands. The hair lightener is scented with Ouai No.6, which smells like coconut and pineapple.
To get highlights with just a bit of sunshine, Atkin suggests spraying the product through your hair and then combing it through to evenly distribute. You could also spray it on the strands that frame your face to brighten up bits rather than most of your hair.
The spray will make virgin blonde hair even lighter, light brown and reddish hair will most likely take on blondish highlights, and if your hair is dark brown, it'll likely take on reddish highlights. Unlike Sun-In, this spray can be used on color-treated hair. If your hair is already highlighted, the spray will brighten those as well. As some of us know from prior experience and some mistakes, you can't totally control what shade your hair will be once you commit to the spray and step in the sun. You'll need to make sure you're ready for whatever might happen, because growing it out can be a real you-know-what.
If you buy something through our links, New York may earn an affiliate commission.