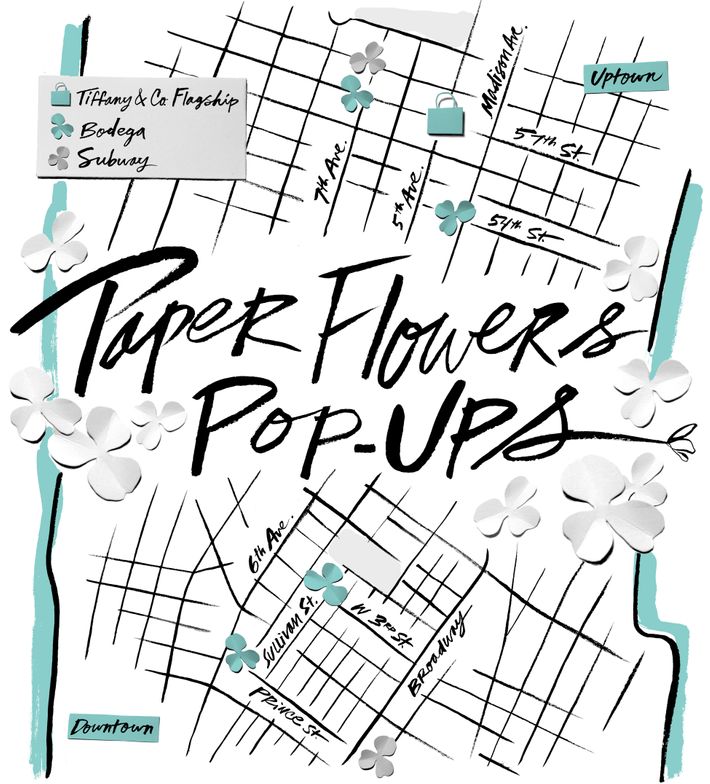 One of the best things about spring in the city is the rainbow of florals everywhere you look: beds of tulips on Park Avenue, cherry blossoms in full bloom, and plenty of fresh bouquets at the farmers' market. So it's fitting that Tiffany & Co. chose the first day of May to launch its new Paper Flowers collection, the brand's first jewelry line designed by Chief Artistic Officer Reed Krakoff. From May 1 to 4, the iconic jeweler staged a city-wide celebration for it that included bodega-front installations, Instagrammable subway art ("painted" stairs, Tiffany-branded MetroCards), and Tiffany-blue coffee carts. See the map above — which shows all of the locations from the takeover — and the photo recap below to see how Tiffany & Co. kicked off spring weather.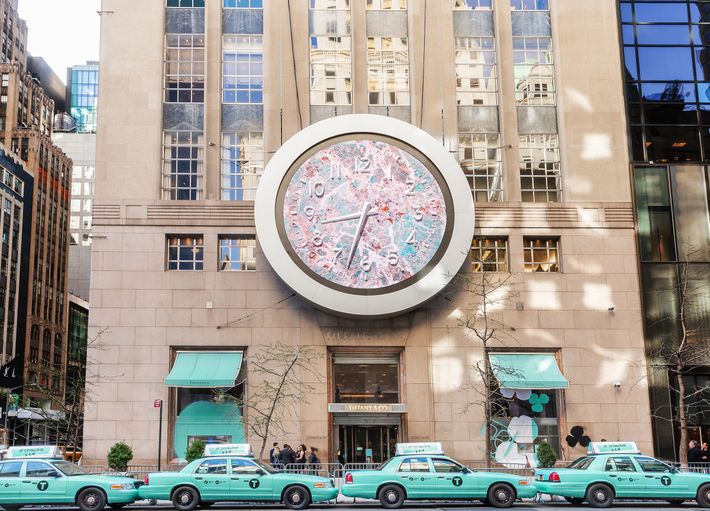 The Atlas clock outside the Tiffany & Co. Fifth Avenue flagship transformed into a digital screen that played footage from a new campaign film. The spot features Elle Fanning and music by A$AP Ferg, both of whom appeared at the store on May 3 for a surprise live performance. A fleet of Tiffany-blue taxis turned heads, too.

Literal paper flowers burst outside of four existing bodegas, with everything from sidewalk seating to traffic cones covered in a coat of unmistakable robin's egg blue. Outside, performances by skaters and BMX riders injected some unexpected action into the pop-ups.
Besides giving your favorite fruit-and-flower stand a makeover, the brand extended its dreamlike world with coffee carts that offered up complimentary pick-me-ups in Tiffany-blue cups, along with croissants inspired by Breakfast at Tiffany's.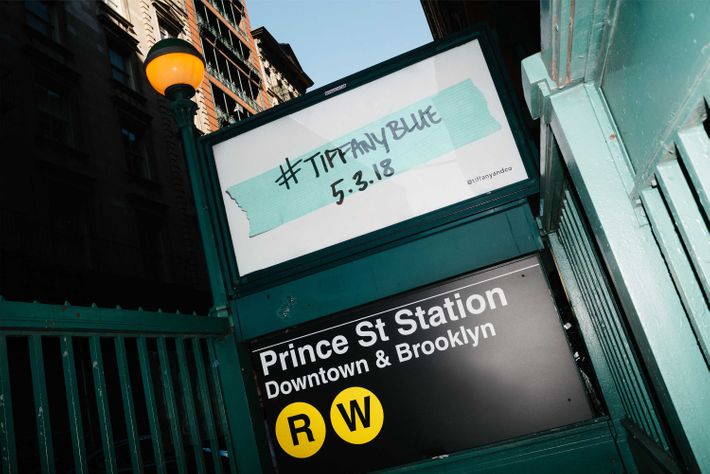 Nowhere was safe from the Tiffany & Co. paintbrush, which worked its magic at the Prince Street and Broadway subway station (as well as at 57th Street and 7th Avenue). Inside, stairway wraps mimicked dripping paint – in the jeweler's signature color, of course.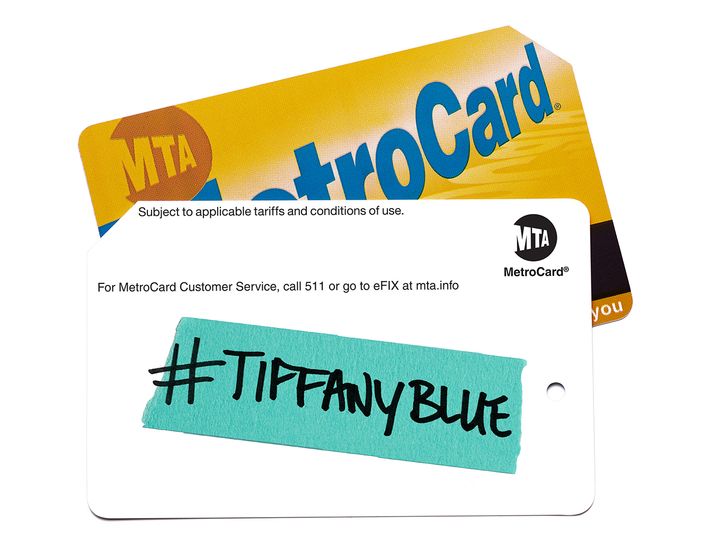 Commuters got to pocket a piece of the magic, too. As a functional souvenir, Tiffany-branded MetroCards brightened up rides for 10,000 lucky passengers.
Redefining "Fine Jewelry"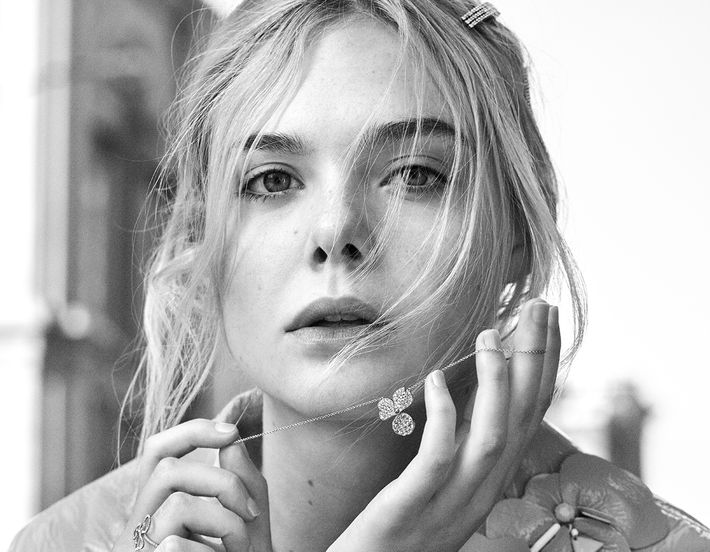 Imagine flower petals cut from paper and then pinned together: that's what inspired the new Paper Flowers collection, which includes both fine and high jewelry designs. The designs are both graphic and organic-feeling — a fresh take on florals in platinum, diamonds, and tanzanite. Although the earrings, necklaces, bracelets, and rings are priced from $2,500 and up, Krakoff designed them to be worn every day, in both casual and dressier situations. Paper Flowers is the first major fine jewelry debut from Tiffany & Co. since 2009, and you can explore it at Tiffany.com. (It's also available in some stores.)
This is paid content produced for an advertiser by New York Brand Studio. The editorial staff of The Cut did not play a role in its creation.