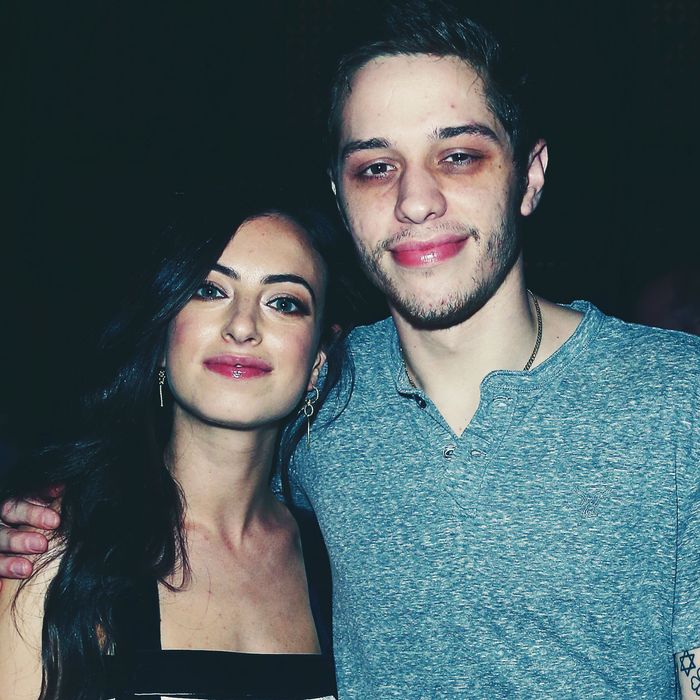 Photo: Jimi Celeste/Patrick McMullan via Getty Image
Some sad news today from people whose last names include the word David: Your comedy crush, Pete Davidson, and your other comedy crush, Cazzie David, have broken up.
The pair met in 2015, when Cazzie's dad, Larry David, was hosting SNL. The intervening years have gifted us many a cute Instagram photo-op, a possibly ill-advised romantic arm-tattoo, and some sweet professions of love from Pete, who says Cazzie helped support him through mental health and substance-abuse issues.
Thankfully, Pete and Cazzie are both only 24, so who knows what the future will hold. As one source tells Us Weekly, "There's a chance they get back together." Maybe one day we'll still get to hear Larry David roast Pete Davidson in a wedding toast after all.