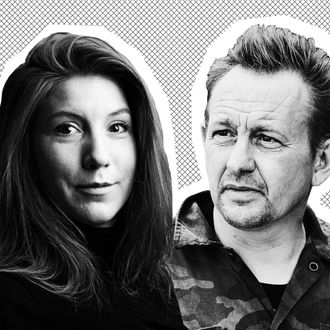 Kim Wall, Peter Madsen.
Photo: Reuters/Getty Images
Peter Madsen, the Danish inventor found guilty of murdering Swedish journalist Kim Wall, will not be appealing his murder conviction after all.
The Associated Press reports that the prosecution in the case announced the news on Monday. Following the verdict on April 25, Madsen's lawyer had said that she intended to file an appeal. That would have been a stretch, considering pretty much everything about the case: Wall went missing after boarding Madsen's submarine for a story she was writing about him, Madsen admitted to dismembering Wall's body and burying her at sea, his laptop was filled with videos depicting extreme violence against women.
However, he is appealing his life sentence and asking for a lighter one. In Denmark, the average life sentence is 16 years and Madsen will be eligible for early release after serving 12.