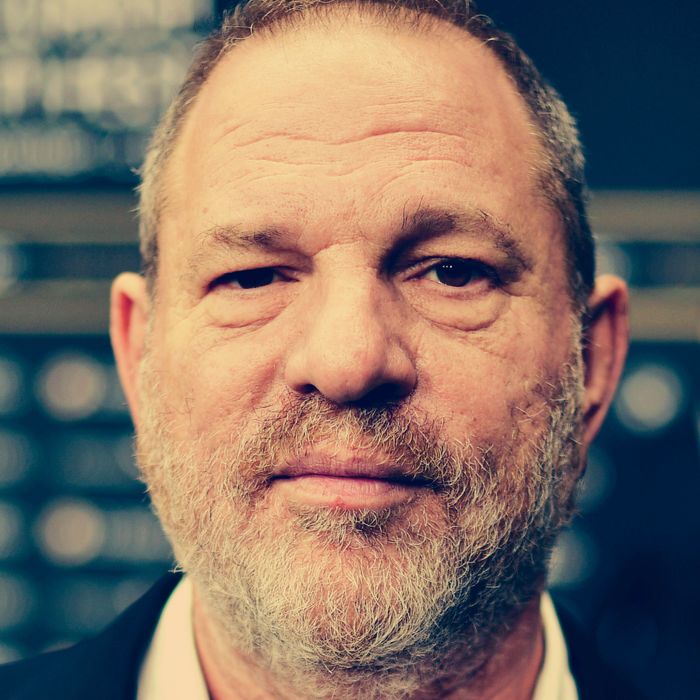 Harvey Weinstein.
Photo: Alexander Koerner/2016 Getty Images
Hollywood mogul Harvey Weinstein arrived at a police station in New York early Friday morning to turn himself in for charges of sexual assault. The exact charges are currently unknown, but are expected to involve Lucia Evans, an actress who said that Weinstein forced her to perform oral sex in 2004. He arrived at the police station wearing a blue sweater, blazer, and carrying two books with him.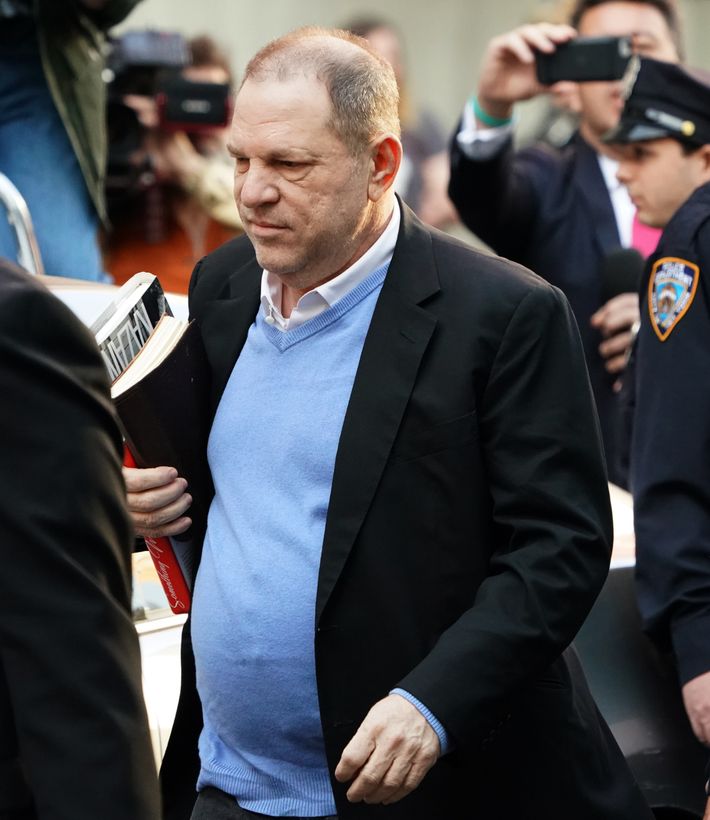 According to the AP, he didn't respond to people calling his name. He stepped out of an SUV and walked up to the station, escorted by police and his lawyer. Reporters at the scene called out to him asking, "Why did you do it Harvey?," "What took you so long?" and, "Is this an admission of guilt?"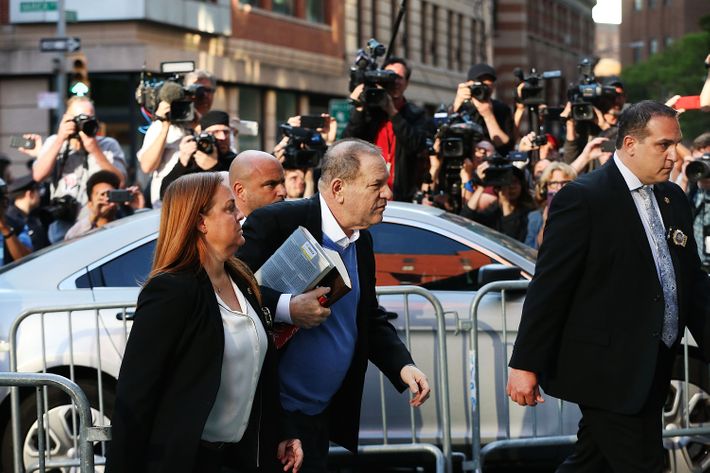 Weinstein has been accused of sexually assaulting and harassing many women, including Rose McGowan, Gwyneth Paltrow, and Ashley Judd. He used his power in Hollywood and considerable wealth to keep them quiet. In October, the allegations against Weinstein set off the global #MeToo movement. Seven months later, he's facing the criminal justice system.
Update: May 25, 9:30 a.m.
Weinstein left the precinct two hours after he arrived. He left in handcuffs, but inexplicably had a haunting smile on his face.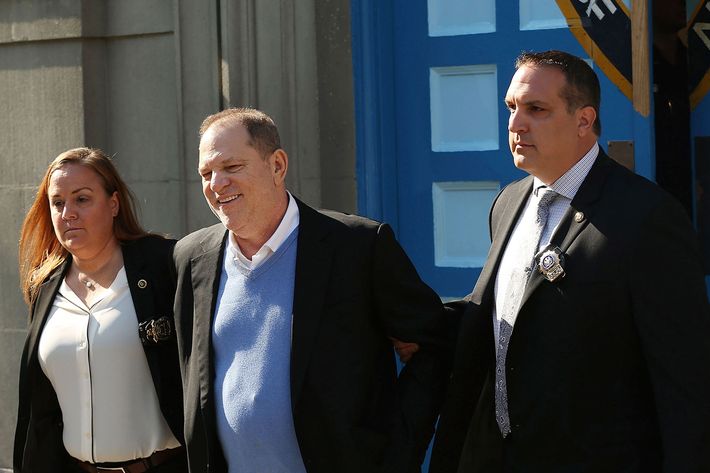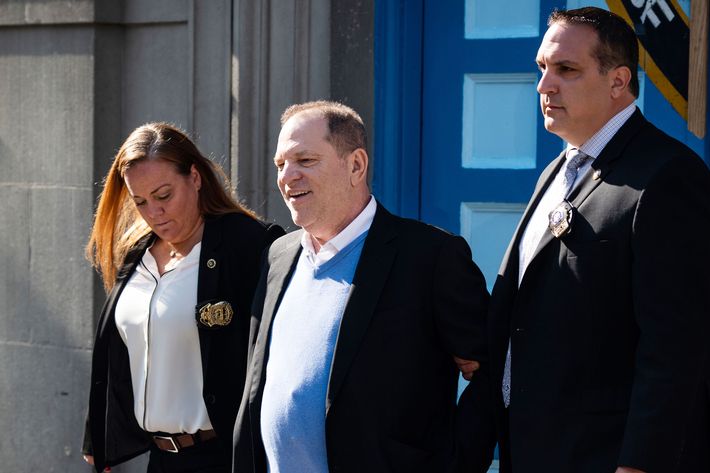 He was led to the courthouse, where one reporter tweeted that continued to avoid questions, but with sagging jeans.