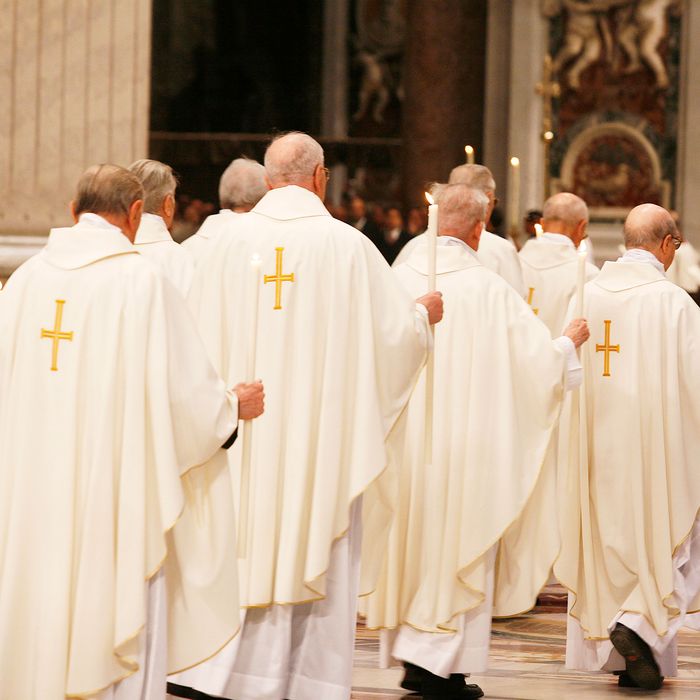 Priests not attending the Met Gala.
Photo: Godong / robertharding/Getty Images/Robert Harding Worl
When it comes to Met Gala looks, generally more is more. This year, Rihanna wore a bedazzled pope hat and Sarah Jessica Parker showed up with a mini-sculpture perched on her head. But one man proved that a simple outfit can have a big impact. James Martin, SJ, a Jesuit priest, wore his traditional vestments to the Met Gala, and was told he was "the best dressed dude here." He did not upload a photo, but it's safe to assume it was black and complete with a priest collar. He tweeted that his outfit, with many thinking it was a costume, was a big hit among the stars.
Even at the Met Gala, the key to true style is authenticity *sips tea from chalice.*