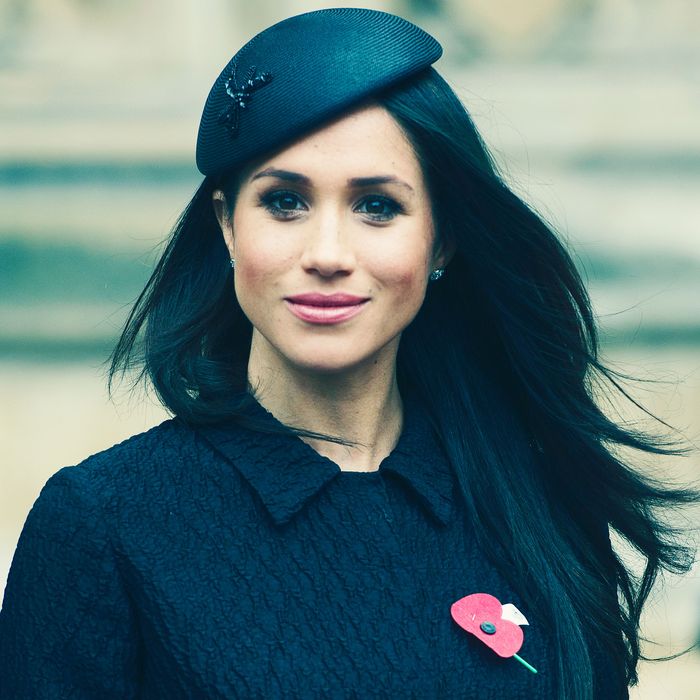 Meghan Markle.
Photo: WPA Pool/Getty Images
After days of speculation and family drama, Kensington Palace has announced that Prince Charles, Prince Harry's father, will walk Meghan Markle down the aisle at her wedding this Saturday.
"The Prince of Wales is pleased to welcome Ms. Markle to the Royal Family in this way," the statement read. He will walk her down the aisle of the Quire in Saint George's Chapel, which leads up to the altar.
Markle had previously planned for her father, Thomas Markle Sr., to walk her down the aisle. However, following a series of paparazzi scandals, health issues, and many calls between Thomas and TMZ, he will not be making the trip to Windsor for the wedding. The Prince of Wales, however, has been relatively drama-free for the past few weeks.
Markle met Prince Charles at Prince Harry's birthday party way back in 2016, when the royal wedding was but a glimmer in our collective eye. He was the first of the royal family to meet Meghan, according to Us Weekly at the time. No mention if she charmed him using genealogy, though.