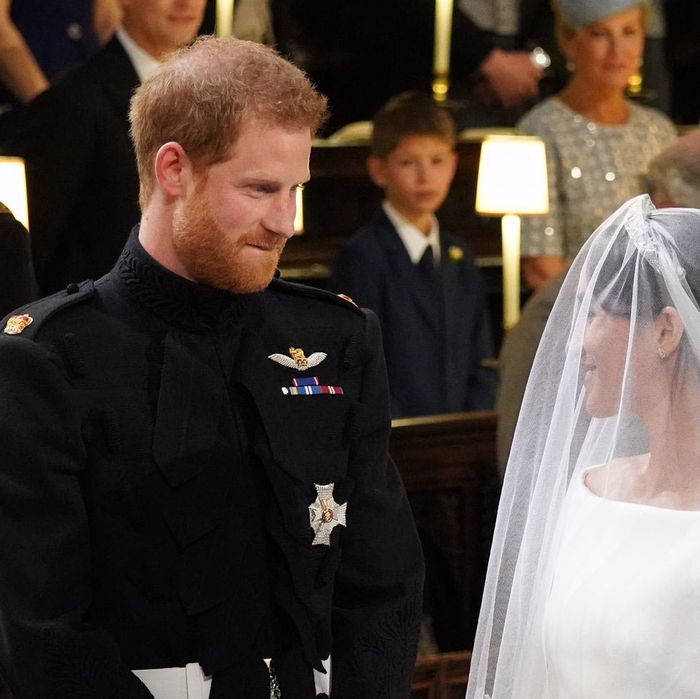 Prince Harry biting his lip.
Photo: Jonathan Brady/AFP/Getty Images
Ah, the lip bite — that unforgettable moment during the royal wedding when Prince Harry, overcome with horniness for his hot Duchess of Sussex, mouthed "you look amazing" to her before clenching together his razor-thin lips. While some deemed it GOALS and sooo romantic <3, others found the exchange to be rather unsettling, given the man's lips are as slight and delicate as a tiny butterfly emerging from its chrysalis.
Below, the best Twitter reactions to the split second that will go down in royal history.