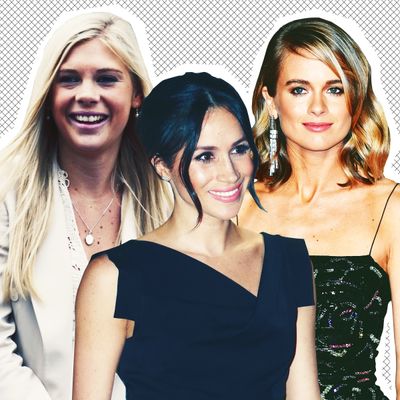 Chelsy Davy, Meghan Markle and Cressida Bonas.
Photo: Getty Images
Royal Inquiries is your comprehensive guide to everything you ever wanted to know about life under the crown.
Not to make this all about me, but we are all truly living in one of the most important times of my life. In less than two weeks, my lifelong ginger best friend Prince Harry will marry my Californian best friend Meghan Markle. I'm so happy and excited for me!
But were you aware that before Meghan came onto the scene, Prince Harry dated other women? It's mind-blowing, I know. Luckily, as one of the world's foremost royal experts (and the closest thing the prince has ever had to a sister) I obviously know each of Prince Harry's mostly blonde exes quite well. Here, let me introduce you to all of them.
Prince Harry's most significant ex-girlfriend: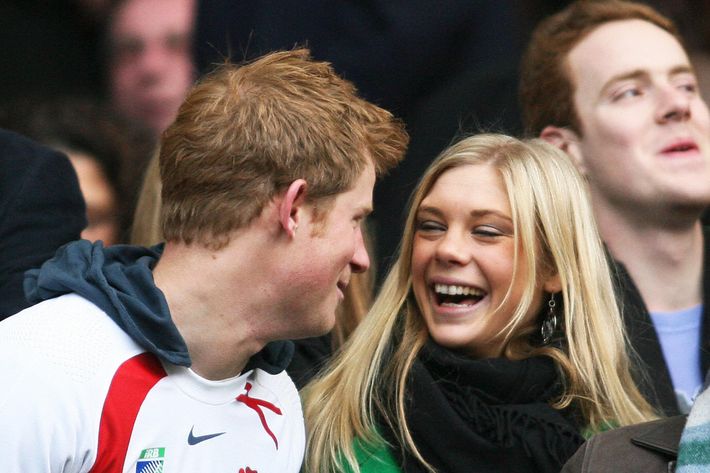 Name: Chelsy Davy
Hair color: Blonde
Length of relationship: 2004 to 2011, on and off.
What happened there? Chelsy Davy is not Prince Harry's most recent ex, but she's certainly his most significant ex. (She's also my favorite one of his exes on Instagram: She's from Zimbabwe, and often posts great and fun travel pics.) In all, Chelsy and Prince Harry dated for about seven years. By god, they were a great couple. If you Google Image search them right now (which I highly recommend), you'll see pics of them laughing, being affectionate, and enjoying "nights out." She was even his date to Kate Middleton and Prince William's 2011 wedding! But Chelsy, a lawyer turned jewelry designer, didn't like all the attention, so the relationship eventually ended.
His next most-serious relationship: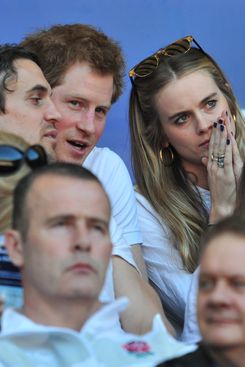 Name: Cressida Bonas
Hair color: Blonde
Length of relationship: Two years: 2012 to 2014
What happened there? Cressida, a.k.a. Cressie, is Prince Harry's next-most significant ex-girlfriend. They dated for two years after being introduced by Princess Eugenie. Like Chelsy before her, Cressie comes from a fancy family: Her mom is socialite Lady Mary-Gaye Curzon. And while dating Prince Harry, Cressie often wore scrunchies, went to dance class, and focused on becoming an actress (like Meghan!) — but at the end of the day, she just wasn't into the royal life, so they broke up.
He also dated her: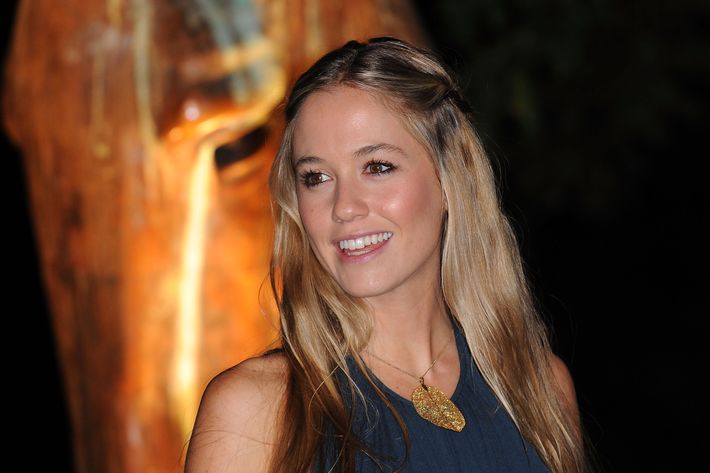 Name: Florence Brudenell-Bruce
Hair color: Blonde
Length of relationship: A few months in 2011
What happened there? I'm going to be honest: Florence Brudenell-Bruce never stood a chance. She and Prince Harry briefly dated for a few months in between his relationships with Chelsy and Cressie. The timing simply means she was always destined to be his rebound (sorry if that's rude). But Florence — who goes by Flee — fit the profile of being blonde and fancy. She was also a lingerie model, which is nice.
And yet another brief ex: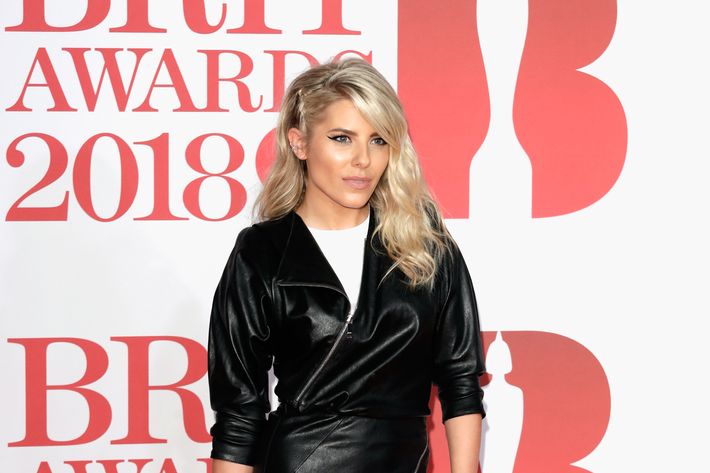 Name: Mollie King
Hair color: Blonde
Length of relationship: Some small amount of time in 2012
What happened there? Mollie King, a member of the pop group the Saturdays, briefly dated Prince Harry just before Cressie came along. Mollie and Prince Harry were even spotted dancing together at a club, can you imagine? But apparently, Mollie shot herself in the proverbial foot by being "too open" about the relationship (Prince Harry prefers his ladies be discreet). It's been said that he cooled things off then, and Mollie later confirmed that they went out for a "drink."
This is a maybe-ex: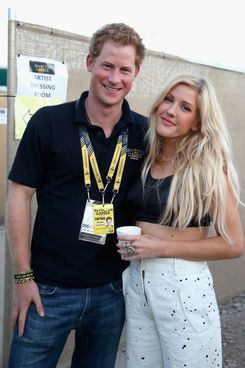 Name: Ellie Goulding
Hair color: Blonde
Length of relationship: Unknown!!!
What happened there? It's really hurtful that Prince Harry never told me what happened between him and singer Ellie Goulding. All I know for sure is that they met at Kate Middleton and Prince William's wedding reception. They then reportedly exchanged "flirty text messages" — and years later, everyone regards her as an ex. Ellie even once got awkward when a reporter brought up Prince Harry during a 2016 interview, which is very ex-like of her. The theory is that something happened between them — including "canoodling" — shortly before he met Meghan.
And finally, the last ex before Meghan:
Name: Sarah Ann Macklin
Hair color: Brown!!!!!!!!!!!!!!!!!!!
Length of relationship: A few weeks in 2016
What happened with that?: Although it's truly shocking that Prince Harry has a brunette among his roster of otherwise blonde exes, I suppose it makes sense that the last woman to come before Meghan also had dark hair. The prince secretly dated model Sarah Ann Macklin for a few weeks in the summer of 2016, and things fizzled after he met Meghan. The only important details I know about Sarah Ann are that she met Prince Harry at a party and that she used to date an underwear model named David Gandy.
I pray I will never have to add another woman to this list of Prince Harry exes, as his relationship with Meghan is the only thing that gives me hope that two rich, beautiful people can find love!!!!