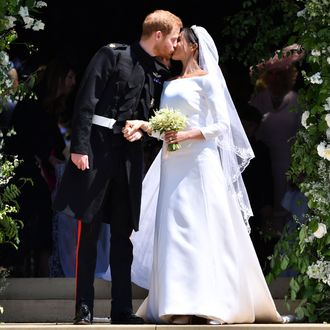 Prince Harry and Meghan Markle.
Photo: Ben Stanstall/AFP/Getty Images
Prince Harry and Meghan Markle … oh wait, let me try that again. The Duke of Sussex and Her Royal Highness the Duchess of Sussex smooched for the first time as husband and wife after their royal marriage in St. George's Chapel at Windsor Castle in England.
Everything about the ceremony was absolutely, inarguably lovely — the impassioned sermon from the Most Reverend Michael Bruce Curry, every time Prince Harry cried, Markle's elegant wedding dress, all of the celebrities in the audience, the adorable page boys and flower girls, the romantic vows, and that moment when Prince Harry mouthed "I'm shitting it" to his future wife.
"We must discover the power of love, the redemptive power of love," the bishop said during his sermon. "And when we discover that, we will be able to make of this old world a new world. Love is the only way."
It wasn't until the married pair left the chapel that a smiling Prince Harry squeezed Markle's hand, leaned to the left, and kissed the bride for the first time.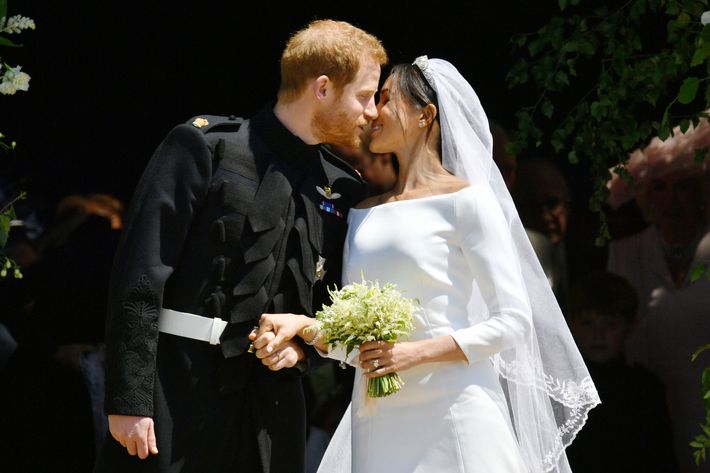 After the quick peck, Prince Harry and Markle walked down to the carriage awaiting them and rode through a never-ending crowd of adoring royal fans who were incessantly screaming and cheering — very romantic.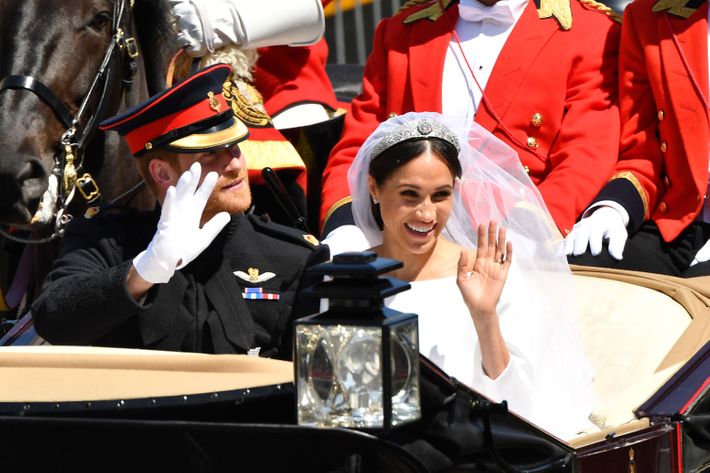 Now that the actual ceremony is over, back to my preferred royal wedding-related subject: Is this "carnival and festival-themed" wedding after-party with vodka-filled ice luges, Wagyu beef, and a steel band really happening?