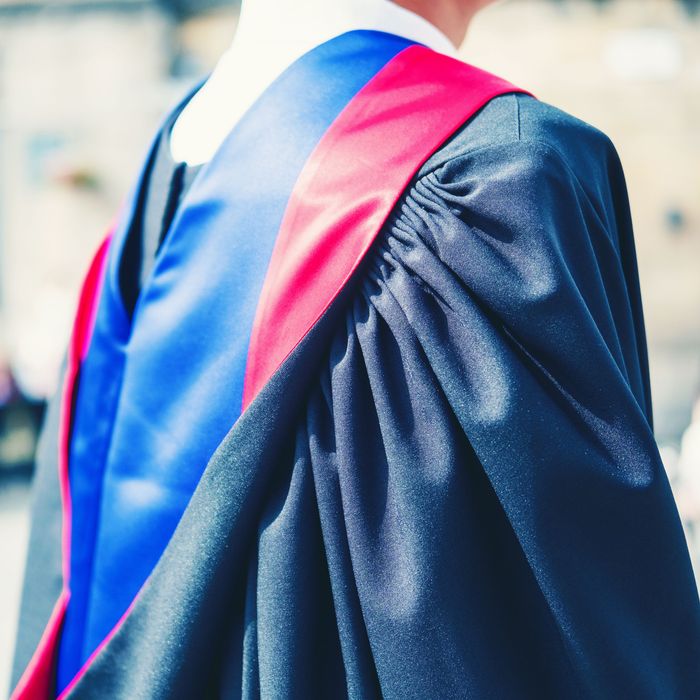 Photo: Getty Images/iStockphoto
This past weekend, 18-year-old Jacob Koscinski's high-school graduation celebration experienced an unexpected hiccup: A Publix supermarket in Charleston, South Carolina, gave his mom, Cara Koscinski, a "Summa ––– Laude" cake, having omitted the word cum, the Washington Post reports.
The store's site apparently found Cara's custom message for her son, a home-schooled student with a 4.89 GPA, inappropriate. Guess we could all brush up on our Latin.
The employee who received the online form seems to have ignored Koscinski's translation, which she'd placed in the "special instructions" section, and the site's algorithm designated the Latin word for "with" as profane.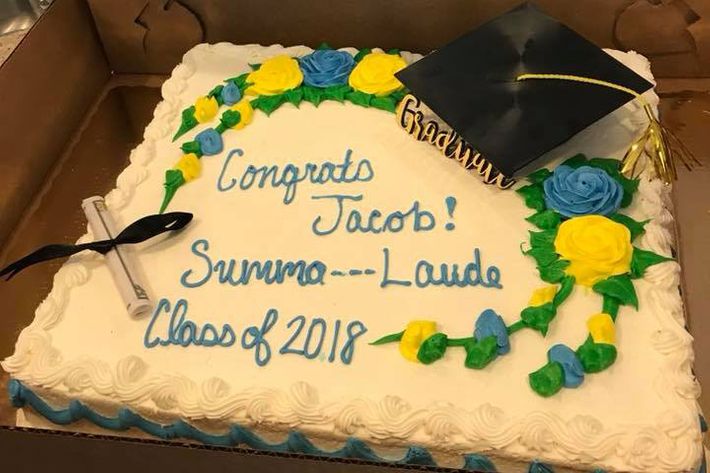 Publix offered to remake the cake after Cara called to complain, but she declined to take them up on the offer. The supermarket then tried to make it up to the family by refunding $70 for the cake and throwing in a gift card, she explained on Facebook.
While reporting the story, the Washington Post attempted to make their own "summa cum laude" cake but, once again, the system didn't let it fly.