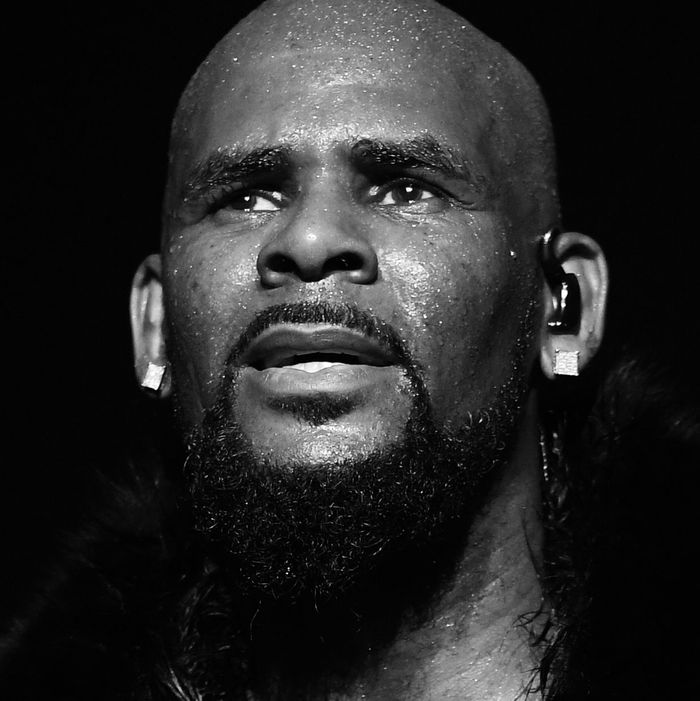 R. Kelly.
Photo: Prince Williams/WireImage
Streaming service Spotify will no longer promote R. Kelly's music, Billboard reported on Thursday. The move comes after Time's Up called on Spotify and other companies and concert venues to cut ties with the singer, who has faced allegations of sexual abuse for decades.
Spotify says its decision is a result of its Hate Content and Hateful Conduct policies, telling Billboard in a statement, "We don't censor content because of an artist's or creator's behavior, but we want our editorial decisions — what we choose to program — to reflect our values. When an artist or creator does something that is especially harmful or hateful, it may affect the ways we work with or support that artist or creator."
It also removed XXXTentacion's music from popular playlists such as RapCaviar. The rapper is currently awaiting trial for a 2016 domestic-abuse case.
This is a small step forward, I guess. But as many have noted before, the music industry has yet to face the same kind of #MeToo reckoning that Hollywood and media have. R. Kelly and XXXTentacion are just two of the many men whose careers have, until recently, been largely unaffected by the allegations against them. Earlier today, New York Times pop music reporter Joe Coscarelli tweeted an email he got from XXXTentacion's lawyer, who listed some of the other musicians accused of sexual assault and domestic violence that Spotify has not yet penalized, including the band Red Hot Chili Peppers, multiple members of which have been accused of battery, the Backstreet Boys, whose member Nick Carter has been accused of rape, and rapper Trey Songz, who was arrested in March on charges of felony domestic violence.
In response to the email, Spotify told Coscarelli, "As you can imagine, this is a complicated process with room for debate and disagreement, so we can't get into an artist by artist discussion. In general we work with our partners and try to make decisions on a case by case basis."
XXXTentacion's lawyer has an agenda to defend his client, of course. And Spotify is going to have to decide how it handles artists accused of sexual misconduct. But these artists likely won't face real consequences until the entire music industry's approach to sexual harassment and assault changes.
"The film industry appears to have numerous monsters within, but in the music industry, the problem may be more systemic," Alan Williams, associate professor and coordinator of the music business program at the University of Massachusetts, Lowell, told USA Today. "It can be harder to identify specific villains when the very act of aspiring to a musical career requires numerous small acts of compromise and acquiescence."